Bringing New Life to Hawai'i Island's "Hele-On" Service
The county's mass transit system, which includes its buses, ride-share taxi program, bike-share services and paratransit services, is going through a major revamp.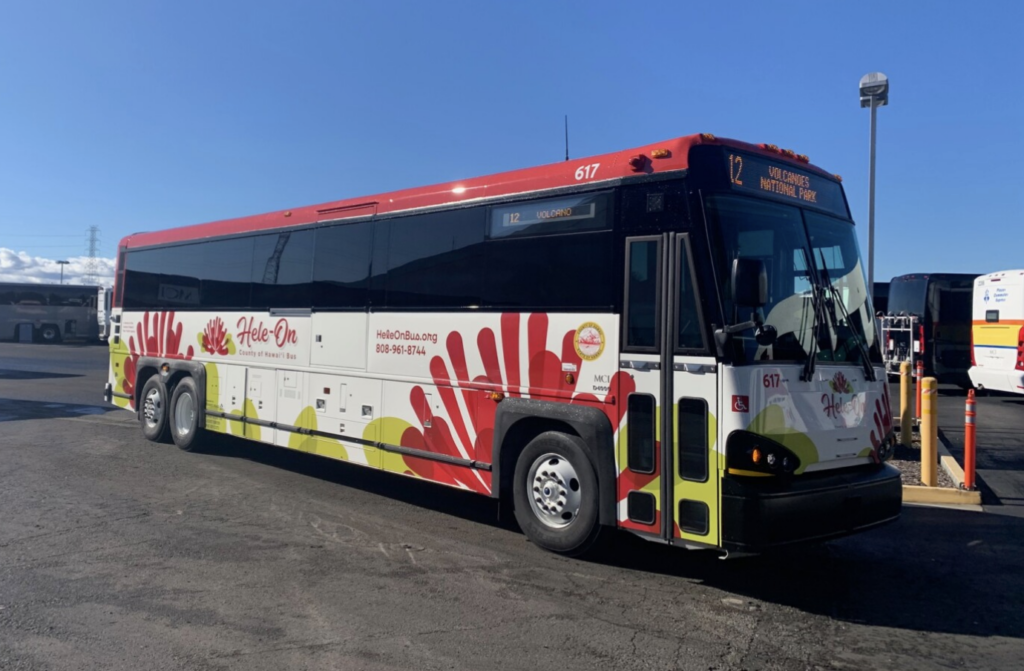 Note: Hawaii Business spoke with John Andoh, who was Hawai'i County's Mass Transit Administrator and GM, in January. Since then, Andoh has resigned from the position and now works in a similar role on the mainland.
Hawai'i County's Hele-On system which includes its buses, ride-share taxi program, bike-share services and paratransit services, is undergoing a refresh with bigger changes planned.
John C. Andoh, who was the mass transit administrator and GM when we spoke to him in January, said his eventual goal was to "rebuild a struggling transit system that has had its challenges over the last 10 years." That means getting more people accustomed to using public transit rather than relying on cars for travel, developing a strong preventive maintenance program to maintain buses, replacing aging buses and converting to zero-emission vehicles, he says.
The system currently has 24 routes connecting communities across the Big Island, with many of them covering vast rural areas.
Bus ridership declined from 663,784 passenger trips in fiscal year 2019 to 325,049 in FY 2021, Andoh says, but rebounded to 582,836 in FY 2022. That rebound was fueled by free fares on fixed routes and paratransit services beginning in February 2021 "to give us time to rebuild the transit system and get people acclimated to having buses all over," he says.
Free fares were also in place from 2005 to 2013 – a period when passenger trips grew from 329,000 to over 1.2 million.
The average age of the fleet's 55 fixed-route buses is 17.8 years, and some are as old as 28, Andoh says. The fleet also includes seven paratransit vans plus vehicles provided by contractors as needed.
The county also has funds to purchase 36 buses. The county aims to purchase them over the next three years, according to Andoh. The sizes vary: 26, 29, 35, 40 and 45 feet long. He says the goal is to eventually replace all of the county's older buses over the next 12 to 14 years.