A Green Formula for Rejuvenation
Kupu used stimulus money to protect the 'āina and provide new opportunities for hundreds of people. Part 9 of a series of stories about resilience during the pandemic.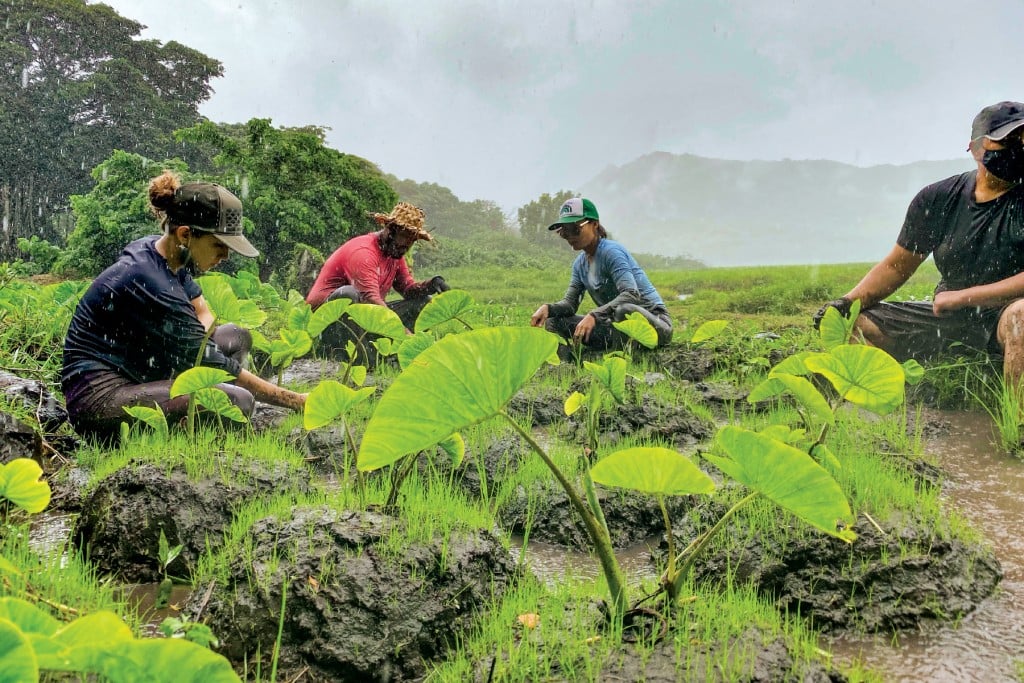 The pandemic has crippled thousands of small businesses in Hawai'i and forced tens of thousands of people to find new jobs. Amid these personal tragedies are stories of grit, perseverance and transformation. Here is one of those stories.
---
The ideal outcome is often a win-win – with both sides coming out ahead. The Kupu 'Āina Corps helped so many people, places and organizations during the pandemic that it's hard to total up all the wins.
John Leong, CEO and co-founder of the nonprofit, says Kupu's newly created 'Āina Corps used federal stimulus funds to support about 150 different partner agencies and companies across the state so they could continue their conservation work – including organizations on every island. To get the work done, the organization paid hundreds of unemployed or underemployed people while training them for conservancy jobs.
"We want to have a stronger green industry," Leong says. "This included nonprofits and agriculture as well as green jobs.
"There were a lot of small farms that benefited from this project. A lot had lost restaurant and hotel sales and needed the support to keep their labor force going."
Kupu says the work by the Kupu 'Āina Corps included:
Removing debris and invasive animals and plants from 21,711 acres throughout the Islands, maintaining streams and helping coastal restoration.
Planting native species on 375 acres.
Working on and improving 214 miles of trails.
Helping the nonprofit Malama Pu'uloa to manage natural areas around Pearl Harbor, including clearing invasive mangrove, which had been clogging streams that empty into Pearl Harbor.
Supporting many organizations such as Hawaii Fish Co., Punachicks Farm, and Re-Use Hawai'i.
"The overall impact was $6.5 million in socioeconomic impacts," says Kawika Riley, Kupu's senior director of external affairs. "We had 364 people matched with job opportunities and 356 accepted their placements working at 150 host sites.
"In a survey at the end of the program 1 in 3 said they were either staying at their host sites or had found other employment," Riley says.
Many others went on to higher education, while about 86% of the participants came away with at least one certificate that demonstrated new skills or learning. In fact, many participants earned several certificates.
The Kupu 'Āina Corps was financed with $3 million in federal CARES Act funding dispersed through the state Department of Business, Economic Development & Tourism.
Leong sums up the 'Āina Corps this way: "An individual comes into the program, has lost their ability to work, and they get to serve so they give back in a meaningful way. And they gain a sense of hope as well as dignity that they're doing something for the community. They're getting new skills, they're getting paid and the organizations are benefiting too. It's more than just an unemployment check."
Leong and Riley note that this may be just the beginning of something bigger: Proposals at the Hawai'i County Council, state Legislature and federal level could lead to other green job corps.