A Site for Sore Eyes [Sponsored]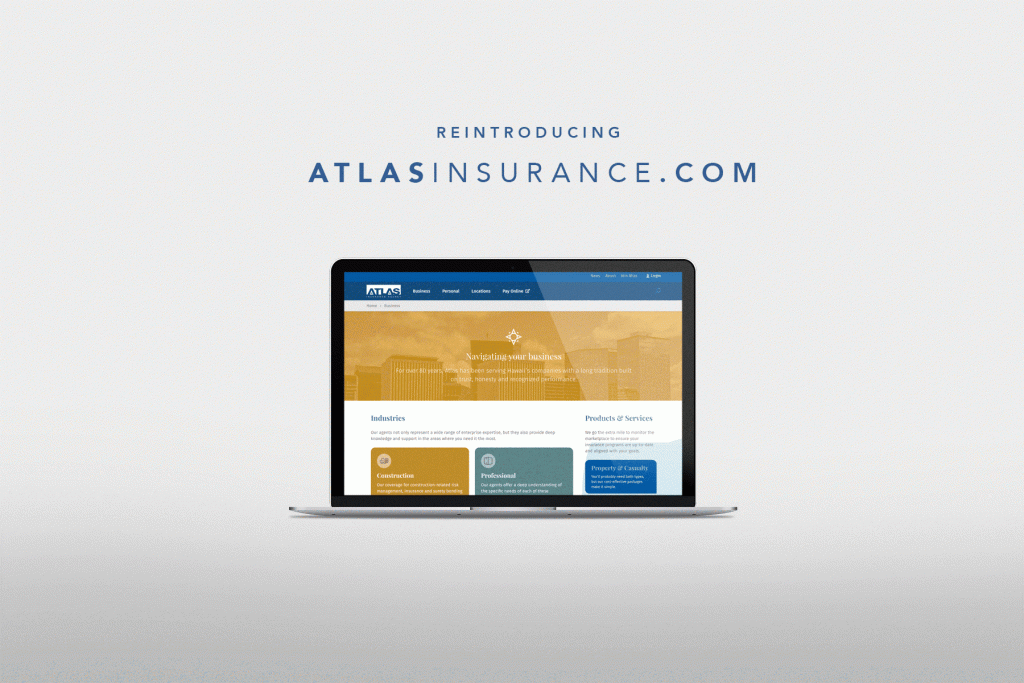 Atlas Insurance Agency launches a new website to help navigate today's complex insurance marketplace.
Whether you're shopping for business or personal insurance, it can be a frustrating and confusing experience. Fortunately, Atlas Insurance Agency's new website prioritizes helping visitors pinpoint the right solution for their business or personal needs.
Featuring a well-organized and friendly user experience, the new website is easy to navigate and clearly explains the variety of insurance product offerings available to Atlas' clientele.
Site visitors can catch up on the latest news written by Atlas Insurance experts, learn about the company's storied history in Hawaii, meet the executive team, explore Atlas' exclusive Blue Print Process, and find the optimal insurance product for your business or home at the right value.
With a knowledgeable and friendly staff available for questions, Atlas can help create a personalized protection plan to help you steer clear of obstacles and cost-efficiently protect the things that matter most.
As Hawaii's largest insurance agency dating as far back as 1929, discover how Atlas can help navigate your insurance journey at www.atlasinsurance.com.