Advice from the top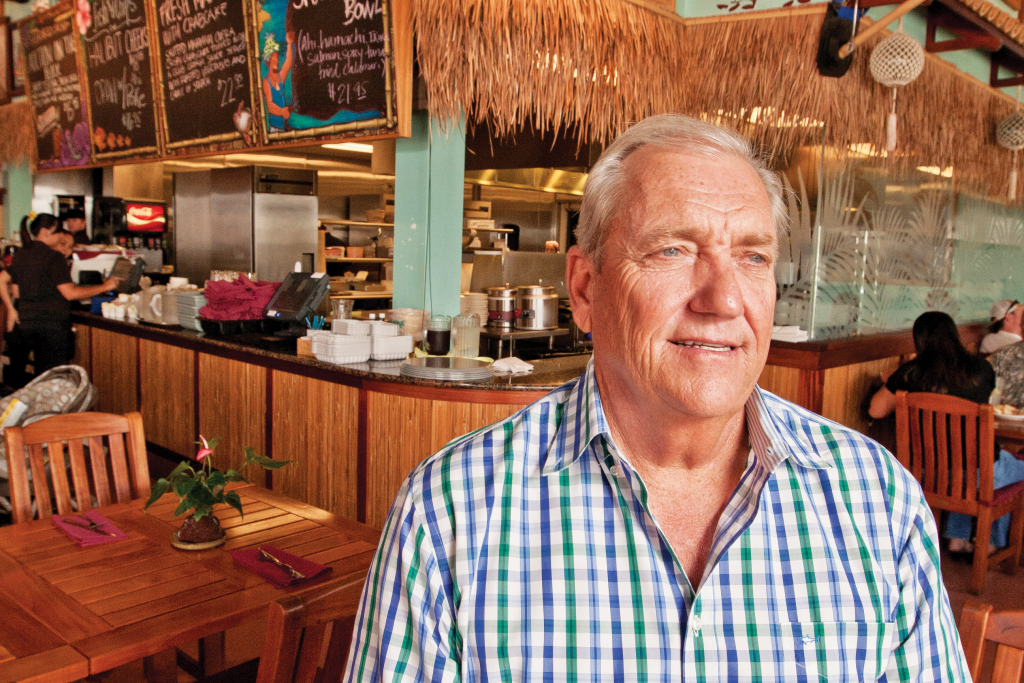 Bruce Johnson
CEO, Fresh Island Fish Co. and Uncle's Fish Market and Grill
Johnson always loved fishing, but, as a young entrepreneur, he worked multiple jobs to make ends meet. Today, he owns a wholesale fish company and a seafood restaurant. We spoke to him from his home on Lanai, where he was taking the day off to go fishing.
Finding mentors:
I've had people who have been big mentors and helpful to me, who have been very articulate and very successful businesspeople. Then, there have also been people who have been like an old uncle, a captain, maybe, I worked under, people who might not be quite as articulate or verbal, but (l learned) just by being with them and paying attention. … You look back and realize some of those may have been your biggest contributors as mentors.
Achieving work-life balance:
(Recharging is) just being outside, having some activity that takes you away from that day-to-day grind. You're blessed when you can actually do it on a regular basis. If you can't, then you need to find some outlet, whether it be running or working out or surfing. Physical activity is very important to be effective and creative in business, and having the stamina that you need. … It's OK if you work 60 to 80 hours a week, but somewhere in there you've got to fit in some time to rejuvenate your body.
Greater purpose:
The turning point for me was when I realized that I was having an impact on a lot more lives. That was the one single thing that really made me realize that this was bigger than myself, when I saw that there were 100-some people working for me and many lives depended on me – for food and feeding people.