AIA Design Awards 2020
Shaping communities through design excellence.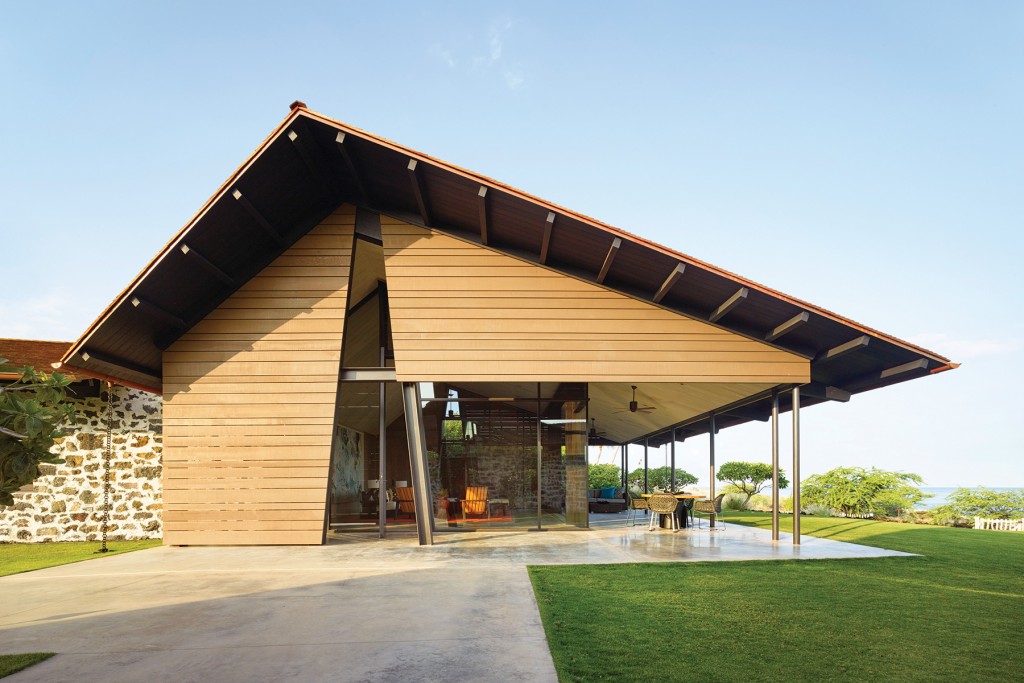 President's Message
Aloha,
It's my privilege and honor to congratulate the winners and entrants in AIA Honolulu's 62nd Annual Design Awards. Early this year, when deciding whether to move forward with our awards program for 2020, the state was in lockdown and we were unsure as to whether we'd be able to secure adequate submissions with all the restrictions in place. Firms were operating on limited resources and the otherwise simple tasks like photographing a project had become a challenge.
To our great surprise and delight, our architects and designers did what they do best – exercised creativity and resourcefulness – to submit a collectively impressive body of work. We received 41 professional entries and a record amount of 26 student award entries this year, proving that architects are nimble, resilient, and well prepared to face adversity in their quest to improve our public and private spaces.
We have been treated to an amazing collection of projects this year, as confirmed by the multiple Award of Excellence winners, which is the highest level of achievement our industry has to offer. Much like everything else this year, our Design Awards were held virtually and we think they were a smashing success. If you haven't yet had a chance to view the awards, please find them online at aiahonolulu.org and on our Instagram and Facebook social channels (@aiahonolulu).
We could not have accomplished the awards program without the support of our members, sponsors, and community stakeholders and I thank you all for your continued contributions to AIA Honolulu.
I look forward to seeing what next year's yield of entries brings. Whether it's custom home offices, virtual learning spaces, or streamlined work spaces, we'll no doubt start to see some of the pandemic's influences on contemporary architecture. Until then, I wish you all a safe and happy holiday season.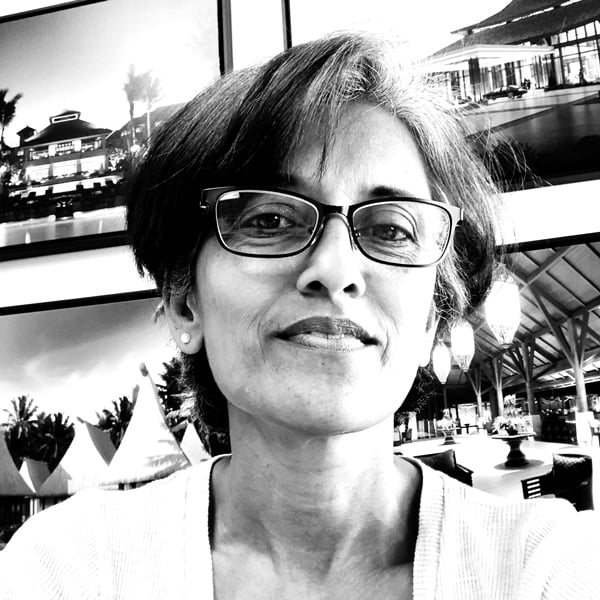 Purnima McCutcheon, AIA
2020 AIA Honolulu President
Meet the Jurors: Professional Categories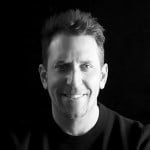 Mark Bittoni, AIA, is the founder of Bittoni Architects. He started out working for Moore Ruble Yudell as a project designer. Since founding Bittoni Architects in 2005, the office has grown from a local design practice to a thriving firm with projects on three continents. The practice has been responsible for a wide range of work from multifamily housing, commercial retail, offices and workplaces to private homes.
Mark is also a lecturer at the University of Southern California and guest critic at several more universities. He strongly believes that a successful design practice is one in which the professional world is continually coupled with academic endeavors.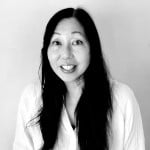 Jeanne Chen, FAIA, has been a Principal at Moore Ruble Yudell Architects & Planners for over 14 years. The focus of her work includes a diverse portfolio that embraces the critical concerns of community, identity, and place. With a desire to create meaningful, memorable, and sustainable places, she has advanced an inclusive design approach that adds vitality and meaning to the design process and ultimately enriching each effort.
Jeanne has also worked on campuses across the country including UCLA and MIT. Her work has been recognized with over 40 international, national and regional design awards.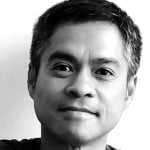 Bundit Kanisthakhon is an architect from Bangkok, Thailand. He founded Tadpole Studio in 2001, a multidisciplinary design practice with offices in Honolulu and Bangkok. Besides running his design practice, Bundit also teaches at the University of Hawai'i School of Architecture as an assistant professor and is the director for the Haigo and Irene Shen Gallery at the school.
He believes good design is simple, approachable, responsive to climate, and integrates well with place, time, and community. He strives to assimilate architectural practice and construction into his academic work.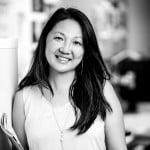 Karen Lee, AIA, is a project architect with WRNS Studio in Honolulu, Hawai'i and a lecturer at the University of Hawai'i at Mānoa School of Architecture.
Over the years, Karen has amassed a range of expertise, spanning educational, housing, healthcare, commercial, retail, and community-related projects. She makes an effort to foster strong collaboration and has worked on all project phases, from establishing design direction and ideation to construction administration and technical peer review. Her work has been nominated for and recognized with multiple awards, as well as featured in industry publications.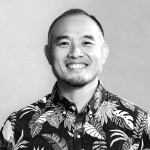 Reid Mizue, AIA, LEED AP, is the President of OMIZU Architecture Inc who worked for several well-known local firms prior to developing his own practice in 2011. OMIZU Architecture focuses primarily on boutique commercial projects, major government improvement projects, and select single-family residential projects.
Reid has served twice as an AIA Honolulu board member and chairs many AIA planning committees. He is currently an AIA Hawaii State Council board member. Improving quality of life through design provides the daily inspiration for his growing practice.
Meet the Jurors: Student Categories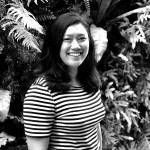 Melanie Islam, AIA, NCARB, LEED AP BD+C, LFA is an Associate and Sustainability Director at MASON. She graduated from the University of Hawai' i at Mānoa School of Architecture with a Doctor of Architecture.
Melanie has experience in both architecture and planning and has worked at firms of various scales and focuses including EHDD, Architecture for Humanity and PBR Hawaii. At MASON, she worked on the adaptive reuse and LEED Gold Certification of the Hawaiian Dredging Construction Company Headquarters, and is currently managing several construction projects. Melanie serves as a Board of Director for AIA Honolulu and Board Chair for USGBC Hawaii.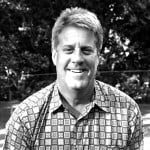 Geoffrey Lewis, AIA, is the principal and owner of Geoffrey Lewis Architect, Inc., established in 1997. He graduated from SCI-Arc in 1989 and moved back to Honolulu in 1990. Lewis and his team have won numerous awards for custom residential and boutique commercial projects.
Geoffrey served on the AIA Honolulu Board of Directors and finished up his term as their President in 2018. He taught design studio for several years up at the University of Hawai'i, School of Architecture, currently sits on the SOA Advisory Council, and participates on many D-Arch thesis committees.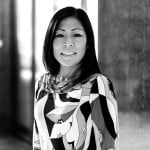 Karen Sakamoto, AIA, is a partner of Next Design, LLC. The firm has been based in Honolulu, Hawai'i since 1999. Born and raised in Honolulu, she studied at the University of Hawai'i and graduated from San Jose State University in 1987. She is currently overseeing projects varying from Industrial to Retail and Hospitality.
Karen has served on the AIA Honolulu Board as a Director as is currently serving as 2020 Vice President, she has served as an AIA Design Awards juror and also as Chairperson for the AIA Design Awards Committee.
Award Levels
Award of Excellence: Requires unanimous vote of the jury that a project excels in all aspects. Reserved for those projects which stand out from all of the meritorious award winners. This highest honor recognizes projects which are deemed to exemplify excellence of architectural design on all levels of analysis, and exemplify the highest standards to which AIA members aspire.
Award of Merit: Requires consensus from the jury that a project is deserving for a high quality of work overall. Granted to projects which display a high standard of architectural quality and design.
Honorable Mention: Responds to notable achievements in one or more particular project aspects; area(s) that stood out, as agreed through consensus by the jury.
Project Categories
Projects are submitted and judged in one of our six categories. The number of projects awarded in each category and the award level (excellence, merit, honorable mention or distinctive detail) shall be determined by the jury.
Residential: Completed projects including single-family residential; multifamily residential; residential housing community planning; and residential renovations, additions and historic preservation. Residential projects of various sizes and scope are welcome as long as the project involved substantial exterior alterations.
Commercial/Industrial: Completed projects including public and private developments of a commercial nature comprising retail, industrial, manufacturing, and hospitality. Commercial renovations, historic preservation, adaptive reuse as well as new construction projects are eligible.

Institutional: Completed projects including public and private developments of an institutional nature; K-12 and higher education; recreational facilities/parks, hospitals and medical facilities and utilities.
Interior Architecture: Completed projects involving substantial interior and minimal exterior alterations. Examples of projects falling in this category are, but not limited to, tenant improvements and new tenant spaces within an existing (or by others and/or previously completed) exterior shell/space. Also includes residential interior renovations with minimal exterior improvement.
Unbuilt: Unbuilt entries may include any project that is either commissioned (client sponsored) or intended for construction, or purely theoretical work not intended for construction, submitted individually (by AIA or Assoc. AIA), as a team or firm. The jury will review and select entries in this category based on creativity, originality, power and potential of the ideas presented. Winners for this award remain eligible for entry in the Built project categories when and if completed in the future.
Distinctive Detail: Created to honor individual building components and design features that on built projects until now may not have been recognized for overall achievement. Whether it be a prominent façade, a grand staircase, or a custom piece of furniture, the Distinctive Detail Award celebrates the craftsmanship, attention to detail, and spirit of innovation expressed by architectural elements big and small.
Award of Excellence & Hawaiʻi Energy Award


Institutional
Honouliuli Middle School
Firms: Ferraro Choi And Associates, Ltd with The Miller Hull Partnership
Client: State of Hawai'i Department of Education
Contractor: Nan, Inc.
Location: East Kapolei, Oʻahu, Hawaiʻi
Built on an 18 acre parcel previously used for sugarcane, Honouliuli Middle School's design encompasses a mixed mode approach.
"Mixed mode means classrooms have been carefully designed so students will be comfortable in air conditioning during the warm season, and in natural ventilation during the cooler months," says Bill Brooks, AIA, LEED AP, Principal, Ferraro Choi and Associates. "It redefines 'sense of place' as architecture that is suited to the climate and culture of a specific place, capturing trade winds, providing shade, introducing daylight, utilizing native landscaping and maintaining views."
Conversations with students, faculty, staff and community members "became the foundation of the organization of the campus that incorporated one front door, a series of buildings surrounding a shared commons and education on display," says Ruth Baleiko, FAIA, Partner, The Miller Hull Partnership. "This organizational strategy recognizes that the middle schooler's network of influence shifts from family to friends and supports the benefit of having space that they can treat as their own in this important stage of development."
Honouliuli Middle School is the first whole public school project in the state to achieve Hawaii-Collaborative for High Performance Schools (HICHPS) Verified certification. HI-CHPS schools are defined as high-performance learning environments that are healthy, comfortable, conserve energy, water and resources, safe, adaptable and easy to operate and maintain. What began with a goal of creating a paradigm shift in Department of Education school design has resulted in a flexible, modern space that is considerate of its sense of place and will provide multifunctional learning for many years to come.
Award of Excellence


Residential
Makani Eha Residence
Firms: Walker Warner Architects
Interior Design: Philpotts Interiors
Construction Contact Administration: David Shutt Architecture
Landscape Architect: David Y. Tamura Associates, Inc.
Electrical & Lighting Design: Lighting & Engineering Integrated, Inc.
Contractor: Oakes Management
Location: Hawaiʻi Island, Hawaiʻi
Situated on a sprawling lot surrounded by lava rocks and native grasses, this Makani Eka residence challenges the usual approach to coastal living. While ocean views traditionally become the prime focus, this residence has been curated in such a way that each of the many exterior spaces serves as a destination of its own.
"These clients were willing to challenge the stereotype that everything needs an ocean view," says Greg Warner, AIA, LEED AP, Principal of Walker Warner Architects. "When you're willing to pull apart the program, it allows you to activate dimensions that wouldn't exist otherwise."
The site was previously ranch land divided by a road leading to the ocean. To respect the local tradition of leaving ancestors' paths undisturbed, the team used this as a key site design feature. The result is a strategically built residence that emanates a village, built with flexibility and longevity in mind. "Each building is at a different elevation, without any stairs," Warner says. "That was very purposeful. When you design something, it has be able to accommodate the legacy and long-term use." Drawing on the island's rich architecture and regional vernacular, the details of the residence echo ancient Hawaiian structures, a fishing village, and even an old church, all while responding to the dynamic environment with considerations for the climate and culture throughout.
"It's an exquisite home in a beautiful spot, but anybody could feel comfortable there," Warner says, "and it unfolds as you keep going."
Award of Merit & People's Choice Award


Institutional
ʻIolani School K-1 Community
Firm: G70
Client: ʻIolani School
Contractor: Allied Builders System
Location: Honolulu, Oʻahu, Hawaiʻi
Embracing a community-driven, biophilic design, the 'Iolani School K-1 Community departs from traditional classroom layouts by incorporating five classroom buildings facing one another, all connected by a continuous canopy that doubles the amount of learning space. The community immerses itself in nature by offering views of the natural elements, blending nature indoors with gardens and sky-lit roofs, mimicking forms found in nature, and using natural materials like play structures made by repurposing existing trees on site.
Award of Merit


Residential
Makena Residence
Firm: Walker Warner Architects
Interior Design: Leverone Design
Landscape Architect: Lutsko Associates
Lighting Design: Eric Johnson & Associates
Contractor: Dowbuilt
Structural Design & Fabrication: Spearhead
Location: Maui, Hawaiʻi
The Makena Residence greets guests by presenting itself on the street-side with a modest, single-story structure respectful to the nondescript suburban cul de sac on which it sits. As guests move forward, however, the full two-story program reveals itself. Lightly constructed of glass and steel, the family-focused retreat encompasses open living spaces and bedrooms connected to the natural beauty of the landscape and the Hawaiian shoreline. The LEED silver certified property has minimal energy demand and incorporates natural elements throughout its views, lighting, ventilation and materials.
Distinctive Detail Award


Distinctive Detail
P1CT Infusion Suite Mock-up
Design Architect & Principal Investigator: Brian Strawn, AIA
Firm: University of Hawaiʻi Community Design Center
Client Partner: University of Hawaiʻi Cancer Center
Location: Honolulu, Oʻahu, Hawaiʻi
Honorable Mention


Institutional
Daniel K. Inouye College of Pharmacy, Hale Kihoʻihoʻi
Firm: WCIT Architecture
Additional Design Firm: SmithGroup (Lab Planning)
Client: University of Hawaiʻi
Contractor: Isemoto Contracting
Location: Hilo, Hawaiʻi Island, Hawaiʻi
Honorable Mention
Institutional

Lawn Loungers – Portable Spaces for Community Engagement
Design Architects & Principal Investigators: Karla Sierralta, AIA and Brian Strawn, AIA
Firm: University of Hawaiʻi Community Design Center
Client Partner: Hawaiʻi Public Housing Authority
Location: Honolulu, Oʻahu, Hawaiʻi

Honorable Mention


Interior Architecture
Style Loft
Firm: District Architecture + Design
Client: Kuan and Trudy Yuan
Contractor: O'Donnell Construction, LLC
Location: Honolulu, Oʻahu, Hawaiʻi
USGBC Hawaiʻi Sustainability Award


Residential
Hale Ahiki
Firm: Fujita + Netski Architecture
Contractor: Mokulua High Performance Builder
Location: Olomana, Oʻahu, Hawaiʻi
Hawaii Home + Remodeling Editor's Choice Award


Residential
This award is in collaboration with Hawaii Home + Remodeling—a leading home-improvement & remodeling magazine for Island homeowners. Their annual Editor's Choice award helps us celebrate design excellence by choosing a recipient amongst our many wonderful residential submissions.
Villa Loulu
Firm: Fung Associates Inc.
Contractor: BLCA Company Inc.
Student Design Awards
Reestablished in 2016, the Student Design Awards were created to honor student achievements in the design studio and provide a forum for student design excellence to be celebrated beyond the academic setting.
Award of Excellence


Graduate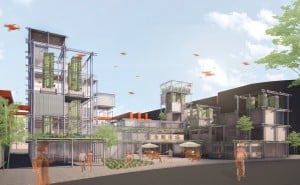 Hongkou Hub – Sustainable Community Farming in Urban Shanghai
Students: Feifan Chen; Wenzhu Li; Richard Robinson; Bruce White
School: University of Hawaiʻi at Mānoa School of Architecture
Award of Excellence


Undergraduate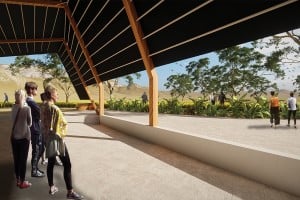 MAʻO Farms Visitor's Center and Agricultural Pavilion
Student: Darlyn Chau
School: University of Hawaiʻi at Mānoa School of Architecture
Award of Excellence


Undergraduate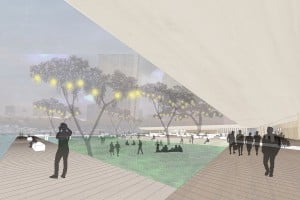 The Limelight Oasis
Student: Jayson Abeshima
School: University of Hawaiʻi at Mānoa School of Architecture
Honorable Mention & People's Choice Award


Graduate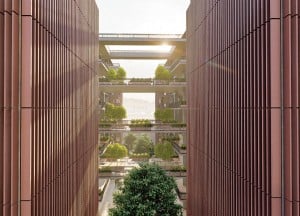 616 Mokauea: Mountain, Valley, and Village
Students: Keli'i Kapali; Mitchell Moses; Jonathan Quach
School: University of Hawaiʻi at Mānoa School of Architecture
Honorable Mention


Graduate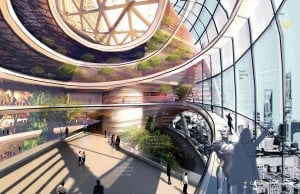 Future Residential Living Space in Shanghai
Student: My Tran
School: University of Hawaiʻi at Mānoa School of Architecture
Honorable Mention


Undergraduate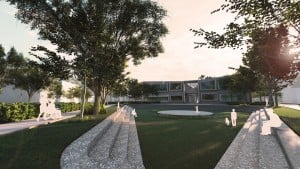 East-West Road Office at UH Mānoa
Student: Angeline Joven
School: University of Hawaiʻi at Mānoa School of Architecture
Honorable Mention


Undergraduate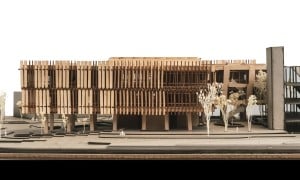 UH Mānoa Campus Services Administration Building
Student: Levi Albano
School: University of Hawaiʻi at Mānoa School of Architecture
Student Distinguished Entrants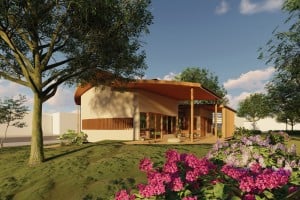 In | Out
Graduate
Students: Hiu Ki Au; Danielle Martin; Rand Oshiro; Christina Holcom
School: University of Hawaiʻi at Mānoa School of Architecture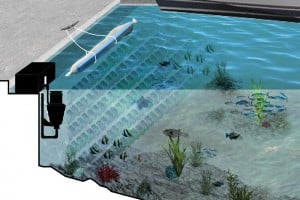 Invisible Plastics
Graduate
Student: Hiu Ki Au
School: University of Hawaiʻi at Mānoa School of Architecture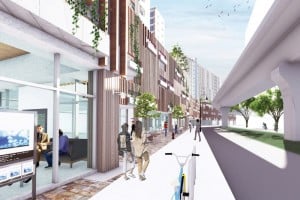 Liliha Civic Center
Graduate
Students: Moises Lio Can, Hiu Ki Au, Benjamin Ngo, Shelby Mendes
School: University of Hawaiʻi at Mānoa School of Architecture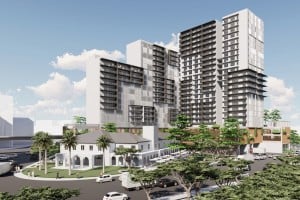 Liliha Civic Center Development Proposal
Graduate
Students: Rand Oshiro; Zhiyu Feng; Dongyang Jiang; Diana Rogova
School: University of Hawaiʻi at Mānoa School of Architecture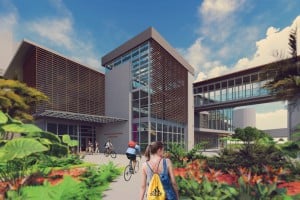 Resilient Futures of Lower Campus, UHM Performance Center
Graduate
Students: Siraj Sheriff; Jason Hashimoto; John Quindara; Khoa Nguyen
School: University of Hawaiʻi at Mānoa School of Architecture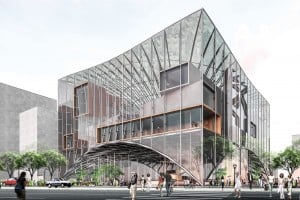 Shanghai Food Basket
Graduate
Students: Angus Lin, Janica Domingo, An Guo, Bingjie Li
School: University of Hawaiʻi at Mānoa School of Architecture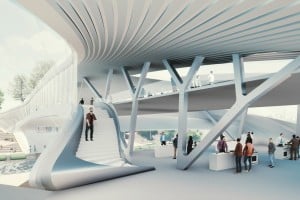 Shanghai Food Bridge
Graduate
Students: Yifan Zhou; Connie Kwan; Sydney Foster
School: University of Hawaiʻi at Mānoa School of Architecture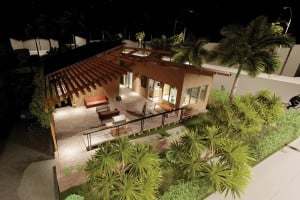 SUN House
Graduate
Students: Renz Carlo Laforteza; Moises Lio Can; Shelby Mendes; Benjamin Ngo
School: University of Hawaiʻi at Mānoa School of Architecture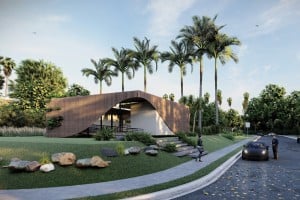 Synergy
Graduate
Students: Creesha Layaoen; Carl de Guzman; Daniel Young; Dongyan Jiang; Zhiyu Feng
School: University of Hawaiʻi at Mānoa School of Architecture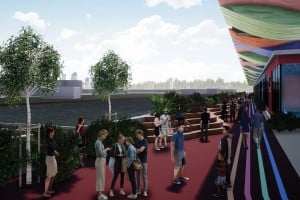 Underspace Hub
Graduate
Student: Janica Domingo
School: University of Hawaiʻi at Mānoa School of Architecture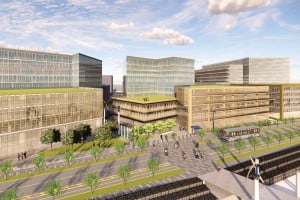 Urban + Coral
Graduate
Students: Zaw Latt; Carol Weber
School: University of Hawaiʻi at Mānoa School of Architecture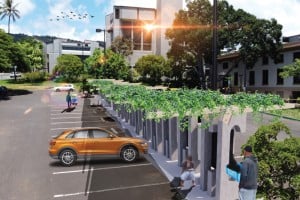 VermiFarm
Graduate
Students: Jordan Luo; Ephemeral Sands (Video & Photo)
School: University of Hawaiʻi at Mānoa School of Architecture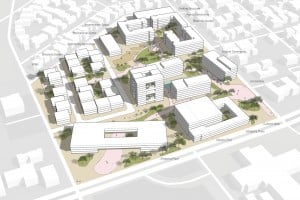 College of Education Site
Undergraduate
Student: Kendal Leonard
School: University of Hawaiʻi at Mānoa School of Architecture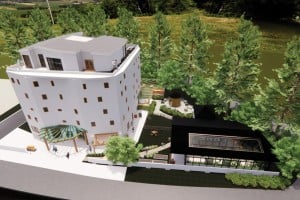 Glacier Hotel
Undergraduate
Students: Elyssa Shirai; Allisen Caberto
School: Chaminade University of Honolulu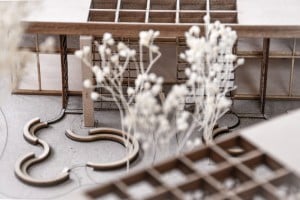 Hāʻehuola
Undergraduate
Student: Sharla Batocal
School: University of Hawaiʻi at Mānoa School of Architecture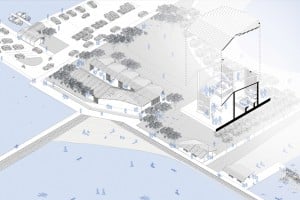 Hinaʻi
Undergraduate
Student: Coren Metcalf
School: University of Hawaiʻi at Mānoa School of Architecture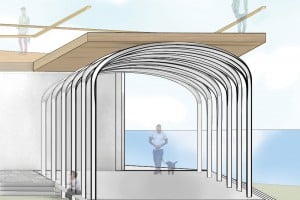 Rising Harbor
Undergraduate
Student: Christina Hur
School: University of Hawaiʻi at Mānoa School of Architecture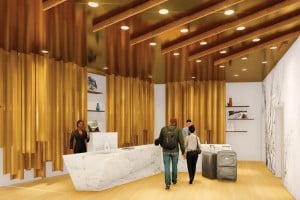 The Glacier
Undergraduate
Student: Jacqueline Harbin; Aurelia Vining
School: Chaminade University of Honolulu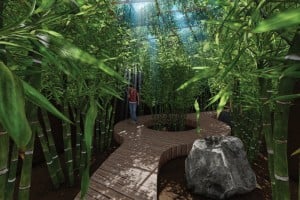 Waikīkī Circle Hotel Teahouse
Undergraduate
Student: Aidan Brown
School: University of Hawaiʻi at Mānoa School of Architecture
Distinguished Entrants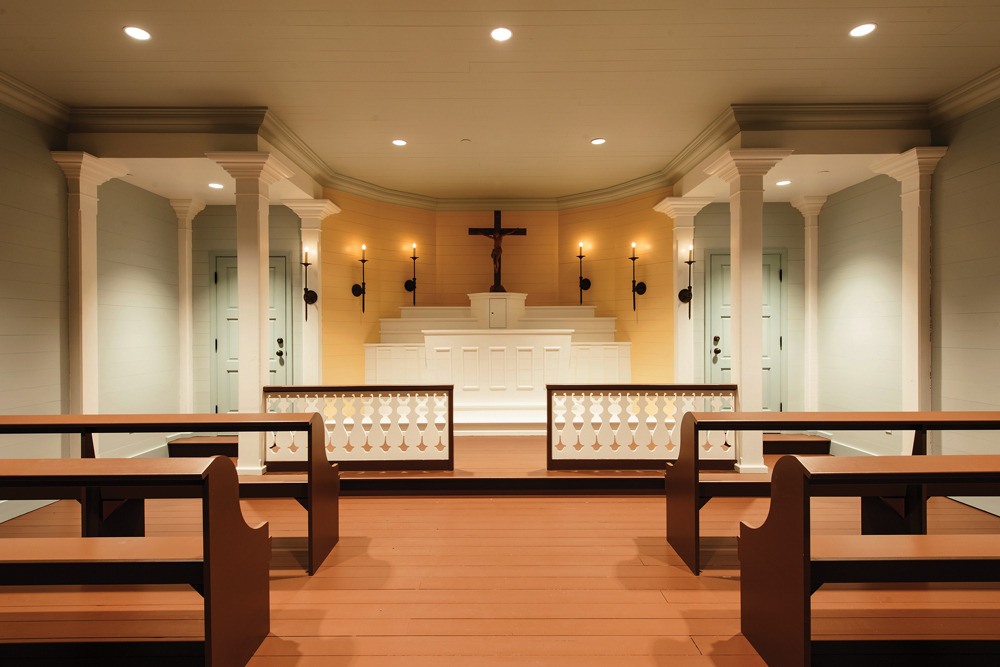 Damien and Marianne of Molokaʻi Education Center
Commercial / Industrial
Firm: MASON
Landscape Architect: Helber Haster & Fee Planners
Client: Roman Catholic Church in the State of Hawaiʻi; KOA Project Management
Contractor: Honolulu Builders, LLC
Location: Honolulu, Oʻahu, Hawaiʻi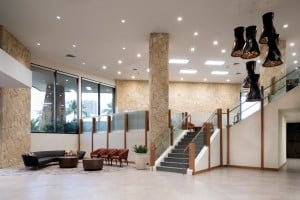 First Hawaiian Bank Pearlridge Branch
Commercial / Industrial
Firm: WCIT Architecture
Client: First Hawaiian Bank
Contractor: J. Kadowaki, Inc.
Location: Pearlridge, Oʻahu, Hawaiʻi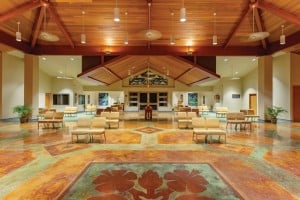 Resurrection of the Lord Catholic Church – New Parish Hall and Existing Sanctuary Renovation
Commercial / Industrial
Executive Architect: InForm Design
Design Architect: domusstudio architecture
Firm: Resurrection of the Lord Catholic Community & The Roman Catholic Church
Contractor: Nan, Inc.; Rider Levett Bucknall
Location: Waipahu, Oʻahu, Hawaiʻi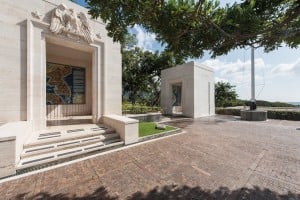 ABMC Vietnam Pavilions, Punchbowl Cemetery
Institutional
Firm: Fung Associates Inc.
Client: American Battle Monuments Commission
Contractor: Mira Image Construction; Innovative Constructors Hawaii Inc.
Location: Honolulu, Oʻahu, Hawaiʻi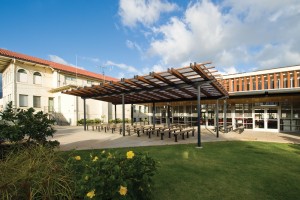 Clarence T.C. Ching Student Center – Sacred Hearts Academy – Honolulu
Institutional
Firm: Urban Works
Client: Sacred Hearts Academy
Contractor: Okada Trucking Co Ltd
Location: Honolulu, Oʻahu, Hawaiʻi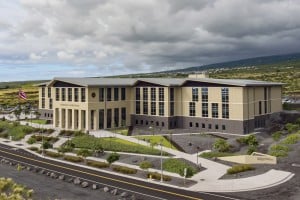 Keahuolū Courthouse
Institutional
Firm: AHL
Landscape Architect: Ki Concepts
Client: State of Hawaiʻi Judiciary
Contractor: Nan, Inc.
Location: Kailua-Kona, Hawaiʻi Island, Hawaiʻi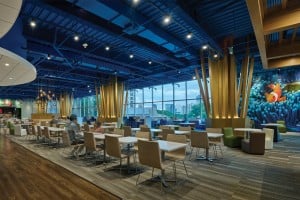 The Kobayashi & Kosasa Family Dining Room at Kapiʻolani Medical Center for Women & Children
Institutional
Firm: Peter Vincent Architects
Client: Hawaiʻi Pacific Health
Contractor: Constructors Hawaii Inc.
Location: Honolulu, Oʻahu, Hawaiʻi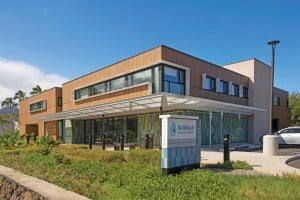 Waimānalo Health Center – Hale Ola ʻAlua
Institutional
Firm: Ferraro Choi And Associates, Ltd.
Client: Waimānalo Health Center
Contractor: Constructors Hawaii Inc.
Location: Waimānalo, Oʻahu, Hawaiʻi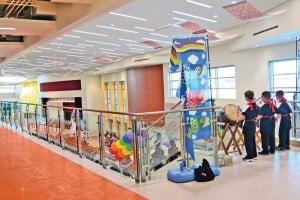 Zukeran Elementary School
Institutional
Firm: Design Partners Incorporated
Client: US Army Corps of Engineers, Japan District; Department of Defense Education Activity, Pacific
Contractor: Obayashi Corporation Japan
Location: Camp Foster, Okinawa, Japan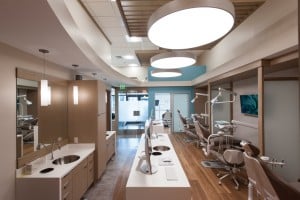 Caswell Orthodontics – Kāhala
Interior Architecture
Firm: Geoffrey Lewis Architect, Inc.
Client: Kimi S. Caswell, DDS
Contractor: JBA Construction LLC
Location: Honolulu, Oʻahu, Hawaiʻi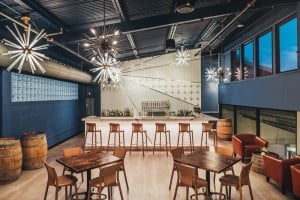 Hana Koa Brewing Co.
Interior Architecture
Firm: InForm Design
Lighting Designer: Designing with Light
Client: Hana Koa Brewing Co.
Contractor: JBA Construction LLC
Location: Honolulu, Oʻahu, Hawaiʻi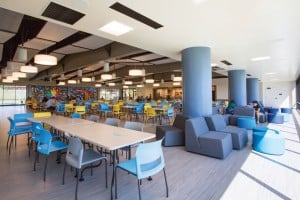 Kapiʻolani Community College ʻŌhiʻa Renovation
Interior Architecture
Firm: INK Architects
Client: University of Hawaiʻi Community Colleges
Contractor: Ralph S. Inouye Co., Ltd.
Location: Honolulu, Oʻahu, Hawaiʻi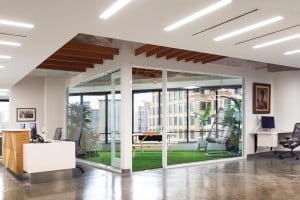 Liliʻuokalani Trust – Corporate Offices
Interior Architecture
Firm: Ferraro Choi And Associates, Ltd.
Client: Liliʻuokalani Trust
Contractor: J. Kadowaki, Inc.
Location: Honolulu, Oʻahu, Hawaiʻi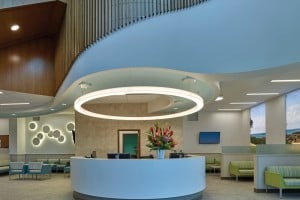 Straub Medical Center – Kapolei Clinic & Urgent Care
Interior Architecture
Firm: AHL
Client: Hawaiʻi Pacific Health
Contractor: Nordic PCL Construction, Inc.
Location: Kapolei, Oʻahu, Hawaiʻi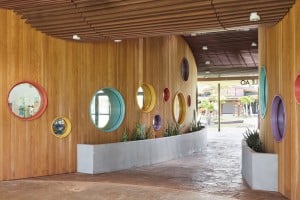 ʻIolani School K-1 Community
Distinctive Detail
Firm: G70
Client: ʻIolani School
Location: Honolulu, Oʻahu, Hawaiʻi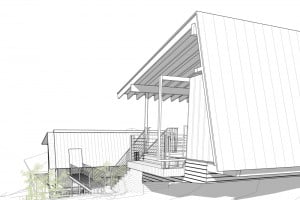 Azama Kasa Casa
Distinctive Detail
Firm: Urban Works
Client: Azama ʻOhana
Location: Honolulu, Oʻahu, Hawaiʻi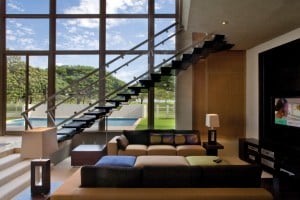 Carbon Fiber Stair
Distinctive Detail
Firm: ADM Architecture + Interior, Inc.
Location: Honolulu, Oʻahu, Hawaiʻi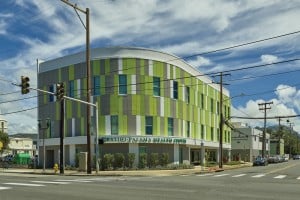 Kalihi Palama Health Center
Distinctive Detail
Firm: AHL
Client: Kalihi Palama Health Center
Location: Honolulu, Oʻahu, Hawaiʻi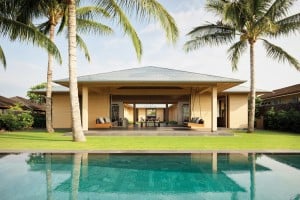 Earth and Sky
Residential
Firm: Zak Architecture
Interior Design: Catherine Kwong Design
Landscape Architect: Strata Landscape
Contractor: Metzler Contracting Co. LLC
Location: Kailua-Kona, Hawaiʻi Island, Hawaiʻi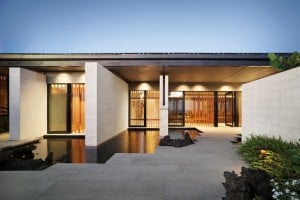 Kohala Coast Residence
Residential
Firm: de Reus Architects
Interior Design: Philpotts Interiors
Landscape Architect: David Y. Tamura Associates, Inc.
Location: North Kohala Coast, Hawaiʻi Island, Hawaiʻi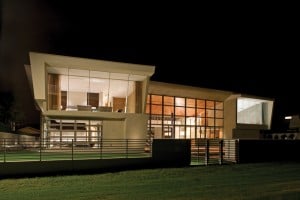 Waiholo Residence
Residential
Firm: ADM Architecture + Interiors, Inc.
Contractor: Dwight Burdick Construction
Location: Honolulu, Oʻahu, Hawaiʻi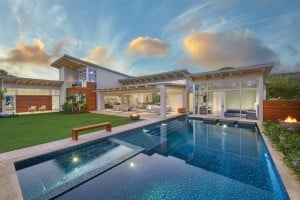 Waiʻalae Tropical Modern
Residential
Firm: Peter Vincent Architects
Contractor: Mokulua High Performance Builders
Location: Honolulu, Oʻahu, Hawaiʻi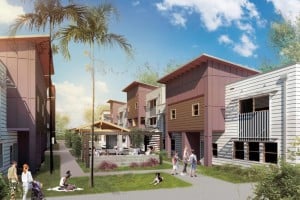 A Vibrant Live-Work Mixed-Use Residential Community
Unbuilt
Commissioned work to be built
Firm: hiarchy llp
Client: DR Horton
Location: ʻEwa, Oʻahu, Hawaiʻi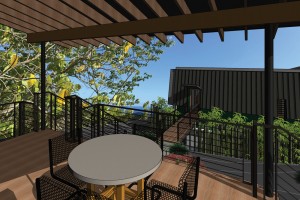 Azama Kasa Casa
Unbuilt
Commissioned work to be built
Firm: Urban Work
Client: Azama ʻOhana
Location: Honolulu, Oʻahu, Hawaiʻi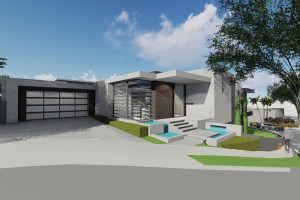 Diamond Head Residence
Unbuilt
Commissioned work to be built
Firm: ADM Architecture + Interiors, Inc.
Location: Honolulu, Oʻahu, Hawaiʻi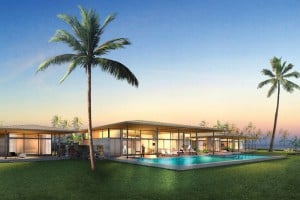 Puialoa
Unbuilt
Commissioned work not to be built
Firm: Zak Architecture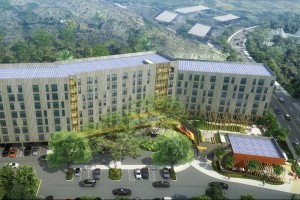 University of Hawaiʻi at Mānoa Graduate and Faculty Housing
Unbuilt
Commissioned work not to be built
Firm: AHL
Client: Lendlease for the University of Hawaiʻi
Location: Honolulu, Oʻahu, Hawaiʻi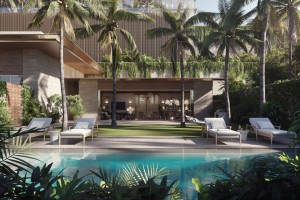 Victoria Place
Unbuilt
Commissioned work to be built
Firm: Solomon Cordwell Buenz (SCB)
Interior Design: Tihany Designs
Client: Howard Hughes Corporation
Location: Honolulu, Oʻahu, Hawaiʻi