20 for the Next 20: Alison Tomisato Alves, Marriott International
As director of marketing for five iconic hotels, she says it's an honor to help "define tourism and hospitality for the future."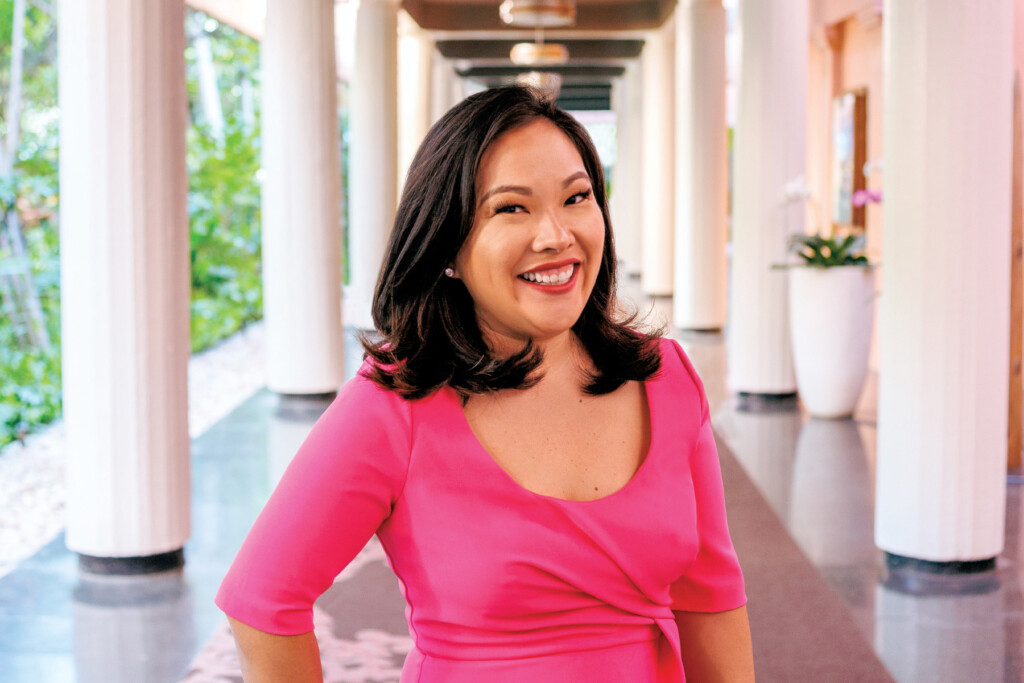 Alison Tomisato Alves

Director of Marketing, Marriott International
Alison Tomisato Alves says her deep connection with the hospitality industry began as a child, when her mother was a chef at the Royal Hawaiian and a culinary professor in the UH community college system. Later, Alves worked in hotel restaurants and bars herself.
She studied public relations at Boston University and worked in the field on the East Coast before returning to the Islands. She credits her smooth transition back home to her extensive volunteering and networking.
"I've grown an incredible network of friends and colleagues, who I am lucky to connect with both professionally and personally," she says.
Alves joined Marriott in 2015 and now manages marketing for five hotels: the Sheraton Waikiki, Royal Hawaiian, Moana Surfrider, Sheraton Princess Kaiulani and the Sheraton Maui Resort & Spa.
Each hotel has its own "personality," with different histories and catering to different guests. That makes her branding expertise both essential and rewarding.
"These are buildings and brands that have stood for over a century … and to be part of their legacy at a place where all of us remember coming to these hotels … it is a really special opportunity to be part of its future."
Among her responsibilities, she manages marketing content; cultivates relationships with the hotels' partners; develops strategies for Marriott's online content, storytelling and promotions; and helps organize events for guests.
A job that large can be difficult to manage, but Alves is up to the task, says Tom Calame, area general manager and managing director of Kyo-ya Hotels Hawaii.
"She takes on any challenge or task with full conviction, and (sees) it through (to) its completion. Both her upbeat spirit and cheerful, confident, caring and outgoing personality make her uniquely well-rounded for her role in marketing and communications," says Calame.
She says the hardest part of her job is trying to predict the future of tourism and then preparing for it.
For her, "being part of the conversation to define tourism and hospitality for the future is both a professional and personal" obligation, says Alves. "That's because it's an industry that shapes where we live, the type of world my daughter will grow up in, so it's a tremendous honor to be able to work on something that has such deep ramifications."