Creating a Winter Wonderland at Aloha Stadium
The second annual holiday extravaganza will feature 3 million lights synchronized to Christmas music.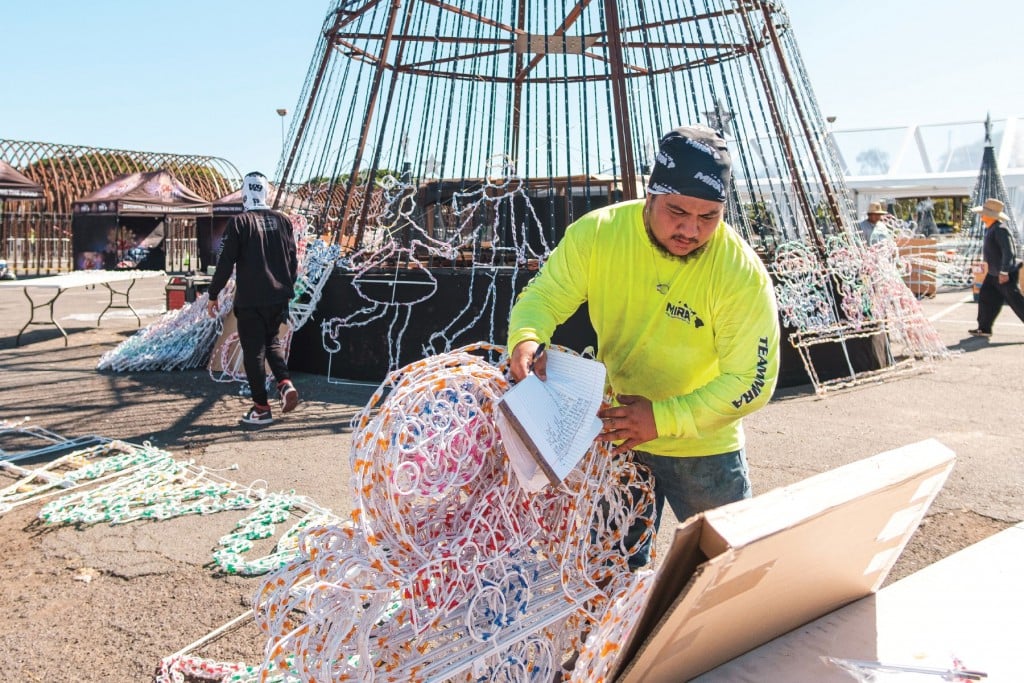 Mira Image Construction employee Sulu Cook pulls out a string of lights, part of an estimated 3 million lights used to create the second annual Show Aloha Winter Wonderland. The display runs through Jan. 1 at Aloha Stadium.
When finished, the 50-foot tree of lights pictured here will be synchronized to holiday music for a visual and auditory spectacle that is popular with children of all ages.
View this post on Instagram
Last year's event was drive-thru only, but this year people can park their cars and walk through a pulsating tunnel to view the tree up close, eat at the food court and take photos with Santa.
The event is the brainchild of Mike Gangloff, Mira's CEO, who says he will give away $200,000 in private money to ticket holders. Proceeds from event sales go to food programs and other charitable causes.
Buy tickets at showalohachallenge.com.