Aloha Town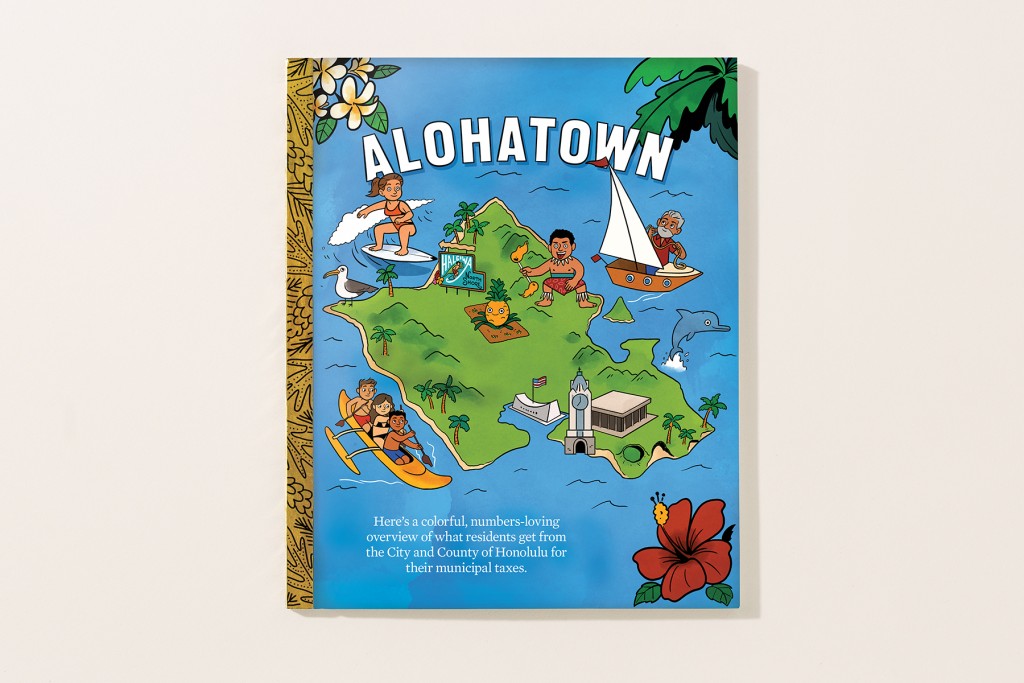 The City and County of Honolulu does a big job – or rather, 10,687 jobs.
That's the number of people the C&C employs, with the responsibility of providing safety and enhancing the lives of Oahu's 992,605 residents.
Every U.S. city and county has a different history and geography, and each takes on different tasks. Honolulu transformed from the capital of a monarchy into the capital of an American state. It encompasses the entire island of Oahu and contains seats of state and city government, a financial center, 227 miles of shoreline, 5,200 acres of public parks, two mountain ranges and a dense network of roads and pipes that spans many thousands of miles.
Honolulu provides the same services that most cities and counties deliver: infrastructure, police and fire departments, emergency medical services, trash collectors, water supply workers, and parks and recreation folks. Not all American counties have beach lifeguards, a zoo, botanical gardens and 25 city-run farmers markets. And only Honolulu has someone to polish the royal statues.
No municipality is perfect. And no portrait is perfect. Here's a colorful overview of what some of the City and County of Honolulu gets up to every day, warts and all.
Waikiki /
Diamond Head
On any given day, about 96,440 tourists are on Oahu – about 1 in every 11 people. Seem crowded? In 2016, for the first year since 2007, Oahu's population declined – down 561 people, to 992,605.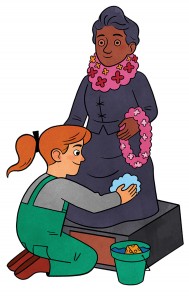 Royal Statues
The C&C cares for royal statues, like Queen Kapiolani's in the Waikiki park that bears her name. Each gets a thorough cleaning and polishing just before the birthday of the alii it represents.
Warning Sirens
Oahu has 171 emergency warning sirens, part of a statewide system that is the nation's largest. The C&C tests Oahu's sirens, which are run by the state, at 11:45 a.m. on the first workday of every month. In December, a nuclear warning system came online with a distinctive "second siren tone" that hadn't sounded since the Cold War.
If the sirens sound and there's no follow-up, don't panic; infrastructure hacks are on the rise. In April 2017, all 156 tornado warning sirens in Dallas went off because of a hack. Don't get us started on EMS employee SNAFUs.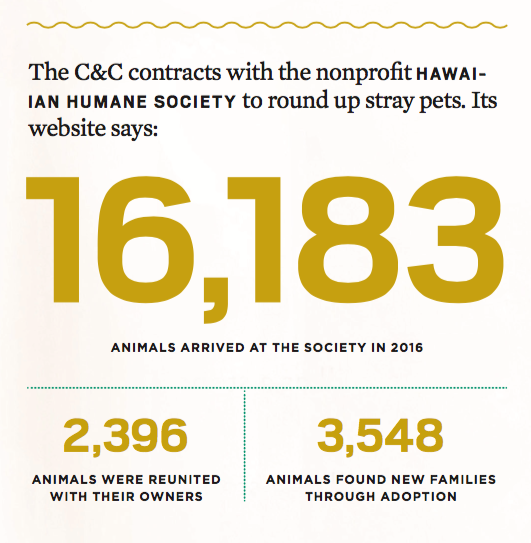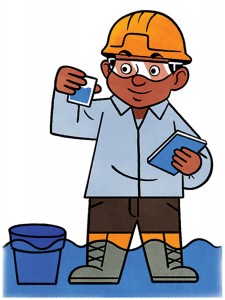 Water Quality Technician
Get out your scuba gear and fishing rod in the name of EPA standards. The catch: You'll be hanging around the outfall from wastewater treatment plants to do tests.
7.5 minutes
Average response time for an ambulance on Oahu. Emergency Medical Services responded to 86,000 emergencies in 2016; 63 percent of those responses involved trips to the emergency room.
2:00 a.m.
Closing time for bars, says the Honolulu Liquor Commission, an agency founded in 1933 as Prohibition ended. But cabarets and hotels can stay open till 4 a.m.
Honolulu Zoo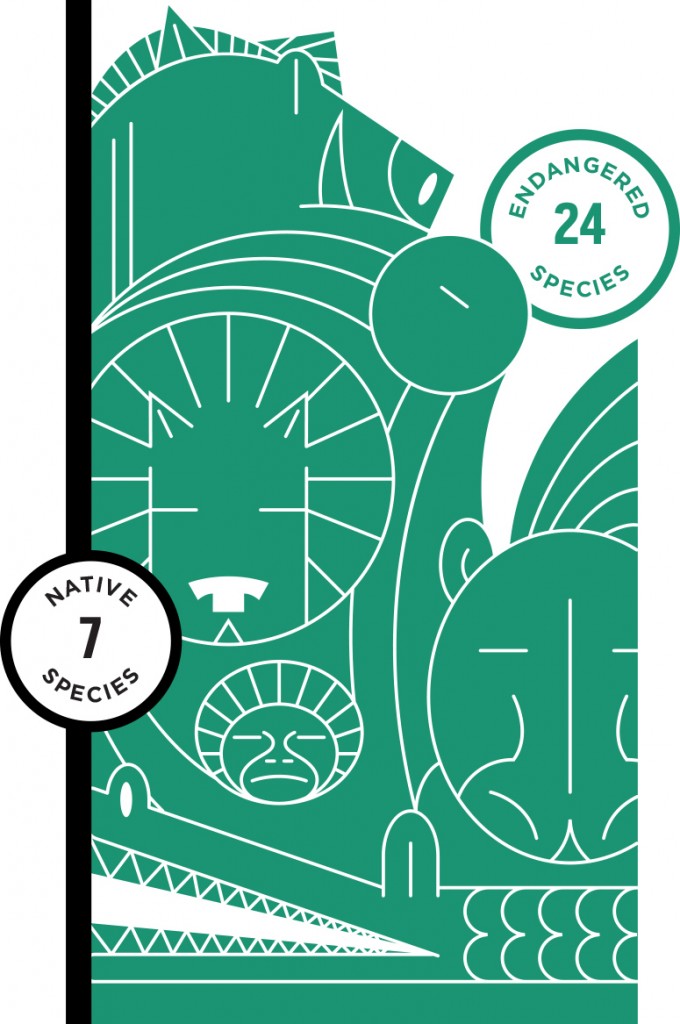 Bad news: In March 2016, the Honolulu Zoo (overseen by the C&C's Enterprise Development Services office) lost its national accreditation because of budget shortfalls and staffing uncertainties; the zoo went through five directors in six years.
Good news: In late 2016, about 57 percent of voters elected to put 0.5 percent of property tax revenues aside to fund the zoo, which should provide budget stability.
98 species including lions, tigers and sun bears, oh my. You can also see: kookaburras, sacred ibis, hippos, siamangs, warthogs, birds of paradise and crocodilelike gharials.
Sources: The information in this article comes from various sources: C&C departments, U.S. Census Bureau, U.S. Department of Defense, Institute for Human Services, American Community Survey 2015, State of Hawaii Data Books 2015 and 2016. The 2017 Data Book has not yet been released.