APEC: Is Your Business Ready?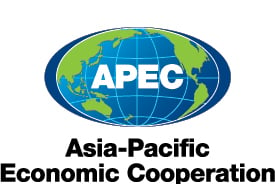 The people planning Hawaii's role as host for the annual Asia-Pacific Economic Cooperation meeting this November have crucial advice for local businesses hoping to get in on the action: "You snooze, you lose."
They don't use exactly those words, but the message is clear: Local businesses should think now about how they can leverage a gathering of up to 20,000 government, business and media leaders from the Asia-Pacific region.
"Those businesses will do best that have their own plan in place," says Lt. Gov. Brian Schatz, a member of the Host Committee's executive committee and the Abercrombie administration's point man for APEC.
"Don't wait for a message from on high," Schatz says. "It's not required that they go through us."
Host Committee chair Peter Ho says that, with very tight schedules, the government and business leaders will have little time for face-to-face meetings with local business leaders.
But, there are other possibilities. Enterprise Honolulu has secured a $250,000 federal grant to train local businesses on how to deal with APEC economies. The focus will be on identifying cultural protocols or marketing hurdles that may hinder the sales of Hawaii products in other Asia-Pacific nations.
"How do I sell chopsticks to China?" asks committee member Timothy Johns, president and CEO of Bishop Museum. "This is a chance to understand how to do this."
Ho, Schatz and others on the Host Committee emphasize that Hawaii businesses should look beyond the November meeting when they consider how APEC might improve their prospects. The larger benefit, they say, is that a successful APEC meeting will "legitimize" Hawaii as a serious place to do business.
For decades, says Randy Tanaka, assistant GM of the Hawaii Convention Center and a Host Committee member, people have talked about Hawaii as being a genuine Asia-Pacific meeting place — a "Geneva of the Pacific."
"Now, we are beginning to see just how we can actually do it," Tanaka says. APEC can be a true game-changer that helps Hawaii be taken seriously. Already, Tanaka says, when he meets with convention organizers or other groups, and he mentions APEC, "They are beginning to nod their heads."
Educate yourself about the 21 APEC economies, including market potentials, existing trade agreements and government policies. A good starting point is the University of Hawaii Economic Research Organization's website,  ww.uhero.hawaii.edu.
Get your publicity material, media kits and other resources ready now. Do you have a story that might interest the international media?
Look for business opportunities with the Host Committee. Some RFPs (requests for proposals) have already been released and others are coming. The Host Committee will also select Island products to be given away or shared with APEC visitors.
Consider volunteering or donating products or services.
Get on the APEC 2011 mailing list. Go to: www.apec2011Hawaii.com.