How Art Helps Business
Classes at the Honolulu Museum of Art School have transformed one O'ahu businessperson's working life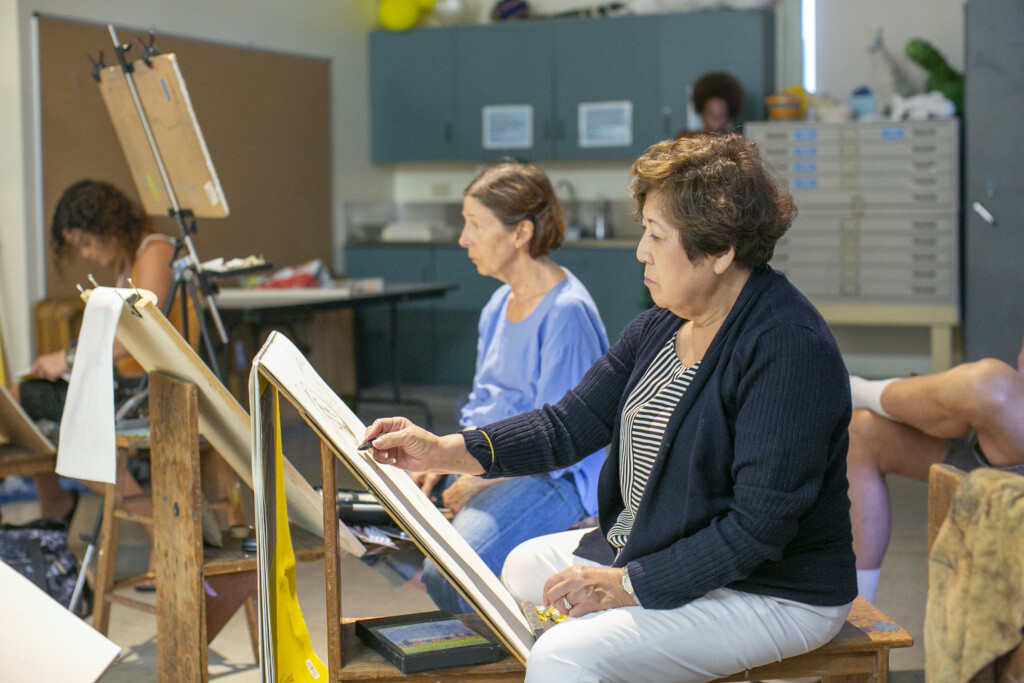 Looking at and making art may seem like leisurely pursuits, but studies show that they can have real impact on business. There is a reason the prestigious Wharton School of the University of Pennsylvania integrates the arts into its executive education programs, citing the fact that sessions that draw from the arts and humanities not only allow participants to tap into their creativity, but also sharpen their ability to observe, think critically, solve problems, innovate and lead.
In 2016, O'ahu small-business owner Kie-ho Cynn found himself with some free time and signed up for a class at the Honolulu Museum of Art School. Now he can't imagine not being enrolled. He has tried his hand at painting, glass fusion, and intaglio printing and says the experiences "have changed me completely. The knowledge and skills I have gotten from these classes, I tell you, helps business like crazy." Students have unlimited access to the museum for the duration of their class, allowing them to study works in exhibitions and the permanent collection.
He says making art has made him more creative in his business thinking as well as in a literal way—he redesigned a friend's Korean fried chicken restaurant in Virginia Beach, and "sales have increased 31 percent."
Cynn also says art just makes him feel good. He painted his office walls with his own designs and "employees and customers love it, and it has a positive effect on my work."
Those good vibes make sense. According to research by the World Health Organization, the use of artistic media in health care and in communities can have positive effects on resilience and wellbeing.
For Cynn, art has been transformative. "One of the best decisions of my life," he says, "is going to HoMA."
To register for summer classes, go to honolulumuseum.org/art-classes.