Big Island Candies Inducted into Hawaiʻi Small Business Hall of Fame
Allan Ikawa launched Big Island Candies in 1977 after working with a Swiss pastry chef and has grown the company into an internationally renowned brand.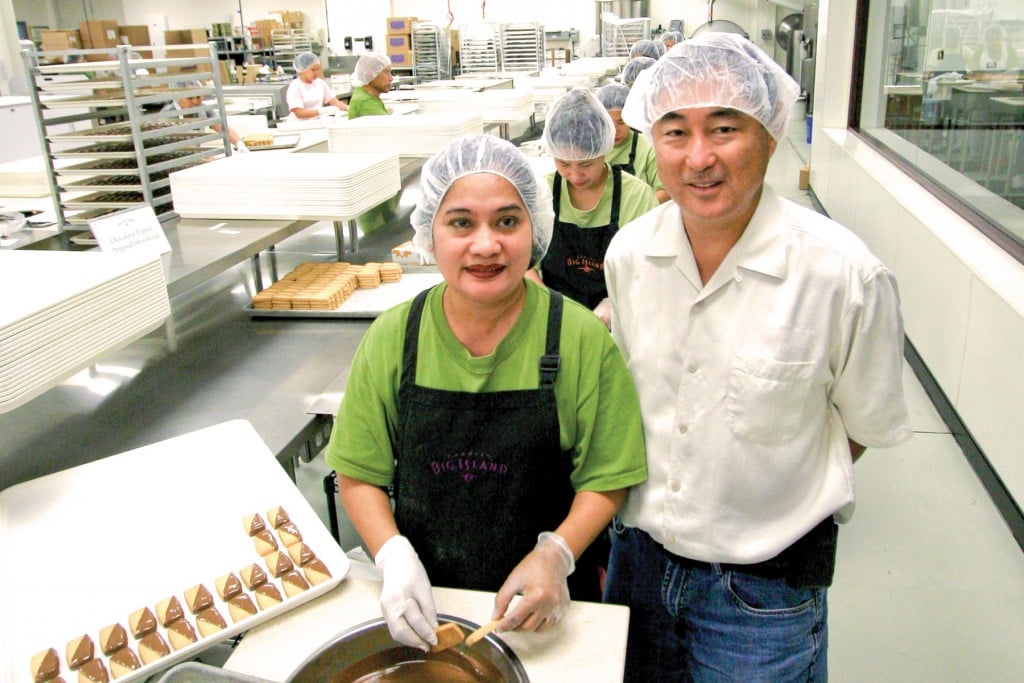 "Passion is what drives me, not making a lot of money," he says. "I just want to see how far a bunch of local kids – local guys in sleepy old Hilo – can go in this global market. It's amazing how far we've come."
The company started by just making candies, such as macadamia nut chocolates. However, when sales grew, so did the business, and it has added chocolate- dipped cookies, shortbread cookies, brownies, biscotti, manju, coffee and more.
The company specializes in packaging that makes its products particularly popular as omiyage, gifts that people bring home to friends and family after a trip to the Islands. Ikawa says Big Island Candies prioritizes making the best product over what is easiest to produce.
"Chocolate and bakery do not mix. When you bake, it gives off a lot of moisture, which is the worst thing for chocolate. So, we started out as a chocolate company and we slowly added the baking, but we figured out how to separate the two entities. That's why the chocolate- dipped cookies are different from the other guys – because we use real chocolate, real good chocolate."
Like many local businesses, Big Island Candies has struggled during the pandemic and the collapse of tourism. But Ikawa says the company used it as an opportunity to give back by partnering with UPS to send cookies and other treats to first responders and medical staff on Hawai'i Island, across the state, the Mainland and other places.
"You've got to support the community, and people will support you," he says. "It's all about people."
Hawaiʻi Small Business Hall of Fame 2021 Honoree
Big Island Candies
Allan Ikawa
Banker: Wayne Hamano, Bank of Hawaii
Click here to see all the award winners from the 2021 SmallBiz Editor's Choice Awards and Hall of Fame inductees >>