Big Island Coffee Roasters: Small Biz Editor's Choice Award winner for Hawaiʻi Island
A listing for a Hawaiʻi coffee farm caught the eyes of two Oregon natives as they surfed through Craigslist in 2010 during the aftermath of the Great Recession.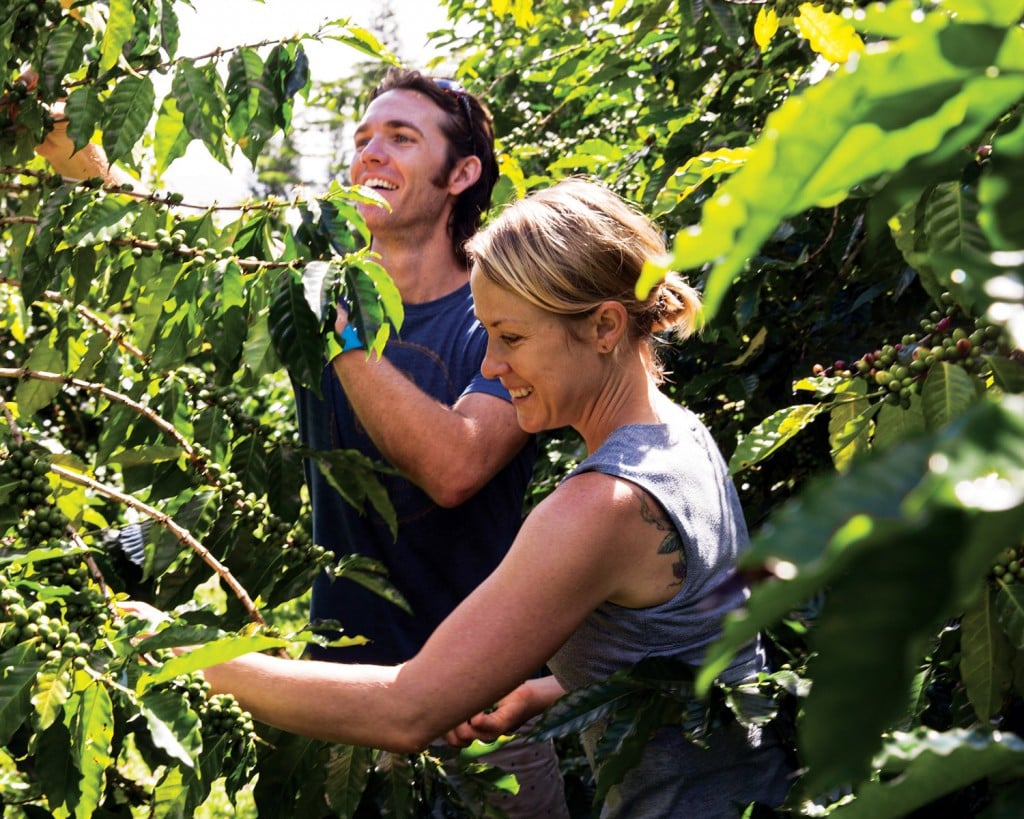 Brandon von Damitz was working for an organic farm, and he and his wife, Kelleigh Stewart, wanted to buy their own farm.
The couple say they packed up and moved to rural Puna – back then an unheralded coffee growing region – to launch what has become Big Island Coffee Roasters.
The co-founders say they had heard within the specialty crowd of coffee aficionados that some kinds of Hawaiian coffee were overhyped, roasted too dark or had defects, and they wanted to produce high quality coffees to serve to family and friends. They grew and processed the coffee themselves, and within three years, their product was declared statewide grand champion by the Hawaii Coffee Association in the 5th Annual Cupping Competition Awards, becoming the first and only Puna coffee to win the award.
"During this time of farming coffee in Puna, there was a lot of naysaying and dream-crushing, but we were really focused on what we wanted," Stewart says.
Shortly after winning their first awards, they bought milling equipment and began working with neighboring farms to buy, process and sell more varieties of coffee. They say their Kona Peaberry coffee and tasting collections are their most popular products, while another crowd pleaser is their coffee bars, called Espresso Bites; they're sold online and at Whole Foods Market locations nationwide.
SmallBiz Editor's Choice Award 2021 – Hawaiʻi Island
Big Island Coffee Roasters
Kelleigh Stewart & Brandon Von Damitz
Banker: Darice Cullio, Central Pacific Bank
Click here to see all the award winners from the 2021 SmallBiz Editor's Choice Awards and Hall of Fame inductees >>