Bit of Sugar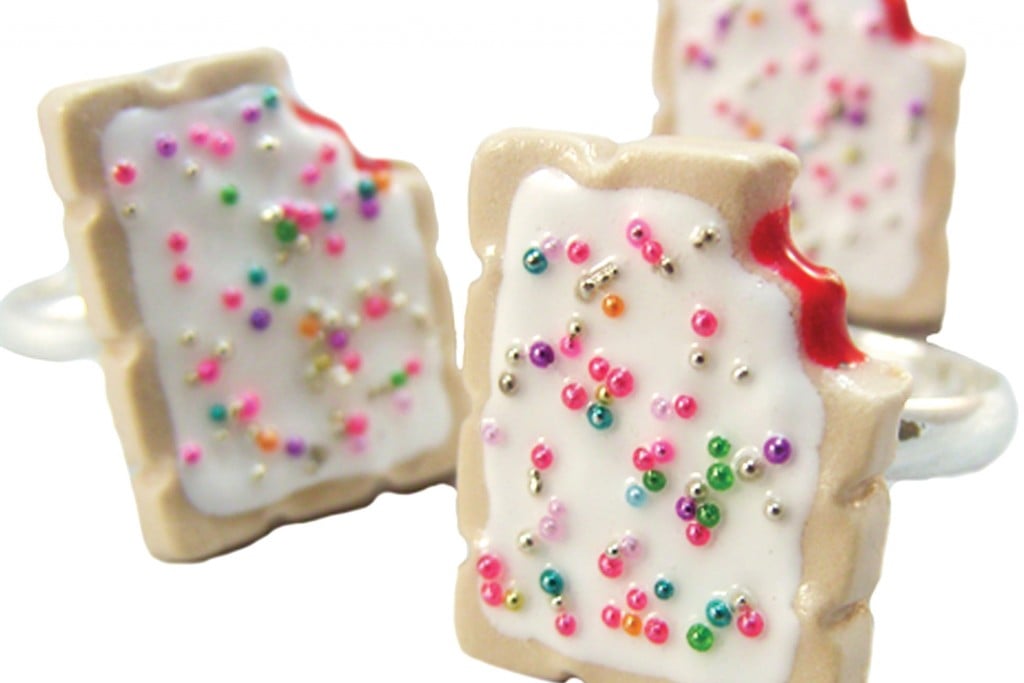 Gummy-bear keychains, Pop-Tart necklaces and shave-ice rings.
The art of "deco sweet" or miniature food jewelry is all the rage in Japan.
Local business Bit of Sugar is taking the trendy, handmade treasures to new heights this summer. Co-owner Lei Matsuura plans to unveil her Sugar in Bloom product line to expand her clientele.
"Too often, while their daughters are deciding between a Spam musubi necklace or M&M ring, a mom will ask if she's too old to wear our jewelry," explains Matsuura, who carries more than 600 styles of necklaces, keychains, earrings and more. "Mom will end up buying a keychain for herself, but I suspect deep inside she really wanted the Pop-Tart necklace."
Matsuura says that, while she believes her jewelry is for customers of all ages, she doesn't want anyone to feel self-conscious. That's why she created Sugar in Bloom. It's a collection that captures the "kawaii-ness" (kawaii means cute in Japanese) of the Bit of Sugar line, but in a more sophisticated fashion.
"For example, tiny, white-gold-plated bunnies hanging from simple hoops create a cute pair of earrings," says Matsuura. "It's a piece of jewelry that moms can wear and their daughters can borrow."
Premiere 
Sugar in Bloom will debut at the Bit of Sugar booth during the Made in Hawaii Festival at the Blaisdell Exhibition Hall, Aug. 17 to 19.
For more information, go to
www.bitofsugar.com.