Bringing Sexy Back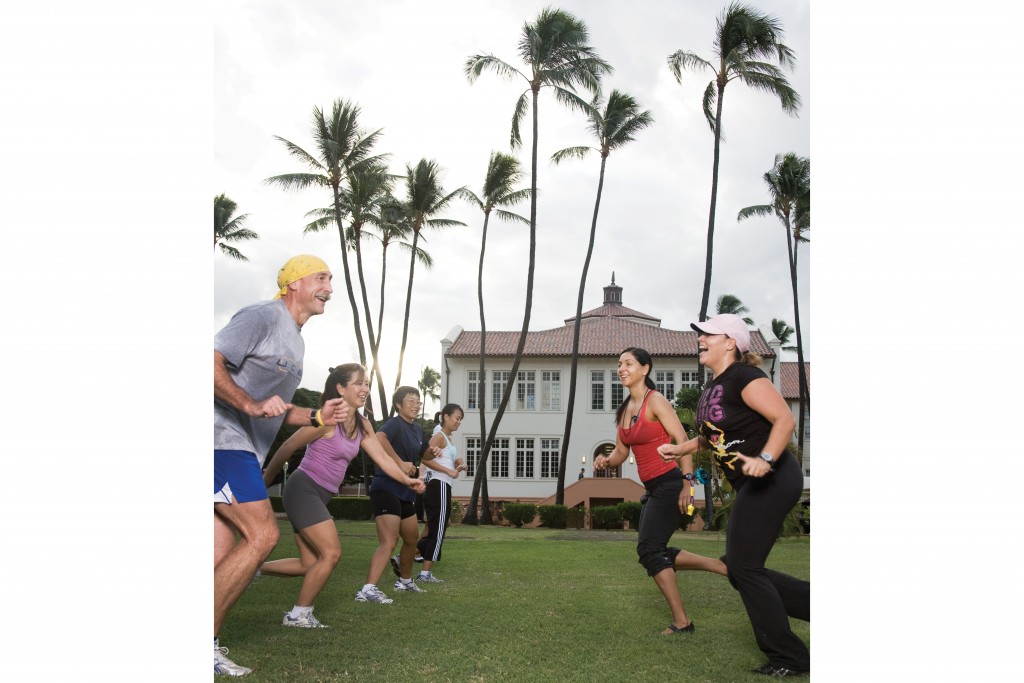 If you've ever been called "big boned" — and have had a chip on your shoulder ever since — listen up. Lee-Ann Watanabe, a former couch potato turned triathlete, and Nicky Perry, a personal trainer who just competed in her first fitness competition, are combining forces to whip busy professionals into shape with their 2 Crazy Wahines Fitness Boot Camp.
Fitness boot camps are increasingly popular with people who crave workouts but are pressed for time. The trick, says Watanabe, is to exercise smarter, not longer. Programs combine aerobic and resistance training, and rotate from indoors to outdoors.
The camps are for men and women of all fitness levels, are limited to 12 participants and run for four weeks — "Long enough to start seeing some results, but short enough to leave you wanting more," Perry says. Sessions rotate between outdoor locations in Honolulu, such as Kakaako Park, the McKinley High School track and the Boca Hawaii Fitness Studio on Cooke Street.
Watanabe says she is the classic case of "If I can do it, anyone can." When, at 5-foot-3-inches tall, she weighed only four pounds less than her 6-foot-4 husband, she says she knew things were out of control. Several years later, after changing her nutrition and exercise regimen, Watanabe was fit enough to teach spin classes. In 2007, she was named the state's 24 Hour Fitness Group Exercise Instructor of the Year.
Need extra incentive? The participant who loses the most inches and body fat in the month will get 50 percent off their next boot camp fee.
Two choices
• Kick-Butt Boot Camp meets Monday, Wednesday and Friday from 6 to 7 a.m. and costs $110.
• Basic Boot Camp meets Wednesday and Friday from 6 to 7 p.m. for $100.
Enroll at 2crazywahines.com.