Building Bridges to China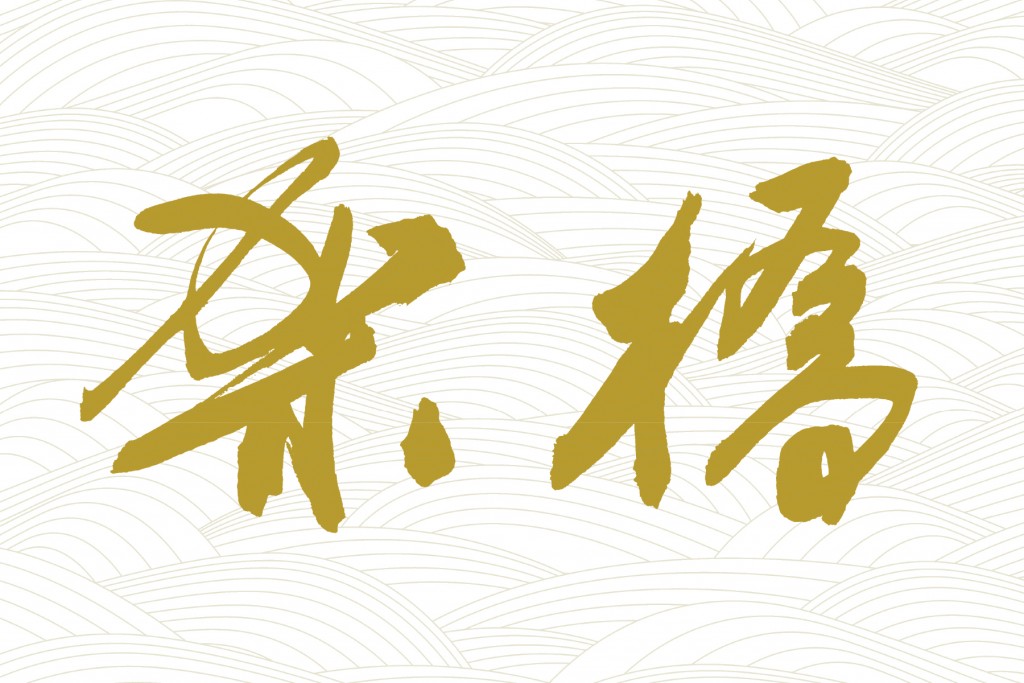 Chinese companies and individuals are investing tens of billions of dollars in America. Here's how Hawaii businesses and nonprofits are creating relationships with their Chinese counterparts and working to get a share of those investments, with varying degrees of success.
Chinese companies and investors are awash in money and much of that wealth is coming to America. Their reach is everywhere. In 2012, Chinese companies spent $62 billion acquiring U.S. companies, many billions more buying commercial real estate such as the General Motors Building in Manhattan and industrial projects in Oakland, and more than $12 billion on houses and condos nationwide.
Many people in Hawaii are hoping to profit off those Chinese investments that come ashore in the Islands. In this article, we look at four significant ways locals are hoping to get a piece of the action: the law, EB-5 investments, real estate and education. We'll start with the law, because a small cadre of local lawyers may have the biggest vision of all. They don't just want to help facilitate Chinese investments in Hawaii, they want a significant piece of the mainland action, too.
LAW
Mentoring and Personal Relationships May Have Big Payoff
Two years ago, four local lawyers formed the U.S.-China Legal Network, an organization that brings Chinese lawyers to Hawaii to mentor them on the practice and culture of law in the United States. Their goal is to make Hawaii a gateway for Chinese law firms that want to do business in this country. That may seem ambitious for a legal and commercial backwater like Hawaii, but local firms do have some advantages. Geography helps: Honolulu is only an eight-hour flight from Shanghai and there's just a six-hour time difference for phone calls, versus 12 for New York. There are also the obvious cultural and historical relationships between China and Hawaii. In addition, the hourly rates for Hawaii's top firms are about 60 percent of what the big New York law firms charge. Maybe most important, all four founders of the network have extensive ties to the legal community in China.
Roger Epstein, a partner at Cades Schutte, started going to Hong Kong shortly after he got out of law school in the 1970s. "I was doing complicated international tax-law investments, not only from Hong Kong, but Canada, New Zealand and Australia." He also worked with Jardine Matheson, at that time the largest British company in Hong Kong, when it acquired Big Five company Theo Davies & Co. and became a Cades client.
Alan Ma, who was born in Hong Kong, has been an immigration attorney in Hawaii for 30 years. He's now a sole practitioner, but, in the mid-1990s, while still a lawyer at Goodsill Anderson Quinn & Stifel, he contracted with DBEDT to serve as the state's trade representative in Hong Kong. "I set up an office to try to promote Hawaii as an investment location," Ma says. The timing was no coincidence: Before Hong Kong reverted from British to Chinese rule in 1997, many of its rich residents sought overseas investments to hedge their bets.
Larry Foster, a former dean of the UH law school, spent the last nine years in China while his wife, Brenda Foster, served as CEO for the American Chamber of Commerce in Shanghai. While he was in China, Foster taught at the local campus of Beijing University. He also conducted training for young lawyers at Chinese law firms. "We repatriated to Kailua on July 1," Foster says.
Mark Shklov, another sole practitioner, has more than 30 years of experience as an immigration attorney in Hawaii. His connection with China is largely through his work with the Hawaii State Bar Association.
"As part of my work with the Hawaii Bar," he explains, "I've worked a lot on developing relationships with bar associations from other countries. We've developed a number of friendship agreements – like sister bar relationships. We have one with the Dai-ichi Tokyo Bar Association in Japan. We also have a relationship with the Shanghai Bar, one that all four of us worked on. Most recently, we've been developing a relationship with the Seoul Bar Association." Epstein points out that Shklov also co-founded the Inter-Pacific Bar Association, considered by many international attorneys to be the pre-eminent bar association in Asia.
"All these efforts," Shklov says, "have been to develop these personal and professional relationships with lawyers in Asia or those who have an interest in Asia. It's not just a business or a professional goal, it's a personal goal, too."
No Laws
But why would Chinese lawyers need mentoring?
According to Epstein, it's because of an astounding fact: Prior to 1983, China had no written law. Instead, powerful party members and government officials dictated what could be done, how, and by whom. "I'll tell you how it worked," says Epstein. "They'd say, 'We'll tell you what to do. This is what the law is. If you do it wrong, you go to jail. But we'll make up the laws as we go along.' That's how it was from 1949 to 1983."
Ma gives an example of how capricious the system could be: "Gordon Wu, the famous businessman who donated so much money to Princeton University, built the first private highway from Shangjiang to Guangzhou, and I personally saw the document authorizing it. There was only one line, 'This is good for the country; you're authorized to build the highway.' It wasn't based on anything like the Interstate Commerce Act or the rule of law."
"There may have been Communist Party rules, or the local party committee may have had rules," Epstein says, "but there were no laws like we know them."
Because China's modern legal system really just began in 1983, most of the senior lawyers who run the country's bar associations, its largest law firms and its other legal institutions are only 45 to 50 years old. So, even though China is a global business behemoth, few Chinese attorneys have much experience in international law. Moreover, there are no older Chinese lawyers to act as mentors. That's where the U.S.-China Legal Network comes in.
In 2006, at the request of a prominent Shanghai lawyer named Richard Hsu, the four local attorneys began to bring young Chinese lawyers to Hawaii – one at a time at first, then in pairs and small groups – for three to four months of acculturation.
"We actually hook them into our computer network here at Cades," Epstein says. "And we introduce them to various aspects of lawyering, depending on what they're interested in – real estate, finance, tax, corporate litigation, etc." Also, the young lawyers each write a research paper – for example, on the nuances of intellectual property – and give presentations to groups such as the Hawaii State Bar Association, UH, Punahou School and various law firms.
"Usually, at least once a week," Ma says, "they'll come over to my office and I'll try to set them up with appointments to talk with other lawyers in town, because, and this is just my philosophy, they've got to learn to talk with American people, American lawyers, if they want to be successful."
But the program isn't just about law. Ma also likes to take them to places where local Chinese people go and do things that local Chinese do. Foster likes to show them classic American law movies, such as "To Kill a Mockingbird" or "12 Angry Men." Following the November 2011 APEC summit, one young communist Chinese lawyer even testified at the state Legislature.
Although the program started as an informal arrangement between Richard Hsu and the four Hawaii lawyers, it has now grown to include relationships with the Shanghai Bar Association; the Huang-pu Judicial District, the government agency that regulates lawyers in Shanghai; and law firms in Shanghai and Beijing. And those relationships are becoming increasingly formal.
"Last year," Epstein says, "the Shanghai Bar Association and the Huang Pu Judicial District sent a nine-person delegation here and they signed an agreement between the Shanghai Bar and the Hawaii State Bar, and Huang Pu Judicial District signed an agreement with Cades Schutte to take two lawyers a year."
Planning For the future
Once you understand China's legal history, it's easier to understand why young Chinese lawyers might be interested in the U.S.-China Legal Network, but why would these Hawaii lawyers take time to mentor them? It's pretty simple: As Chinese corporations and wealthy Chinese individuals buy American companies and invest in American real estate, those transactions are generating enormous revenues for the international law firms handling them. Cades and the other members of the network want in on the action – not just in Hawaii, but across the mainland, too. The idea is that, instead of having partnerships with law firms around the country, Chinese firms will partner with Hawaii firms and allow them to manage their U.S. transactions. In other words, the U.S.-China Legal Network is all business.
"Please don't get this wrong," Epstein says. "This is not a training program. This is not an internship. These Chinese lawyers are often senior partners – even though they're 35 to 40 years old – who are trying to develop their international business. We're doing the same thing."
Given the scale of Chinese investment in the U.S., the upside is potentially huge.
"We don't expect to get the biggest deals," Epstein says. "Those deals have to go to the big New York law firms and the Big Four CPA firms and banks like Goldman Sachs, because that's how you do those deals. But even the smaller deals could be $500 million. One of the lawyers we talked to in China has a deal now where one of her clients is buying some kind of auto-parts company in Detroit for about $1 billion."
The legal fees on a transaction of that size can pay for a lot of mentoring.