Business Leaders Look Ahead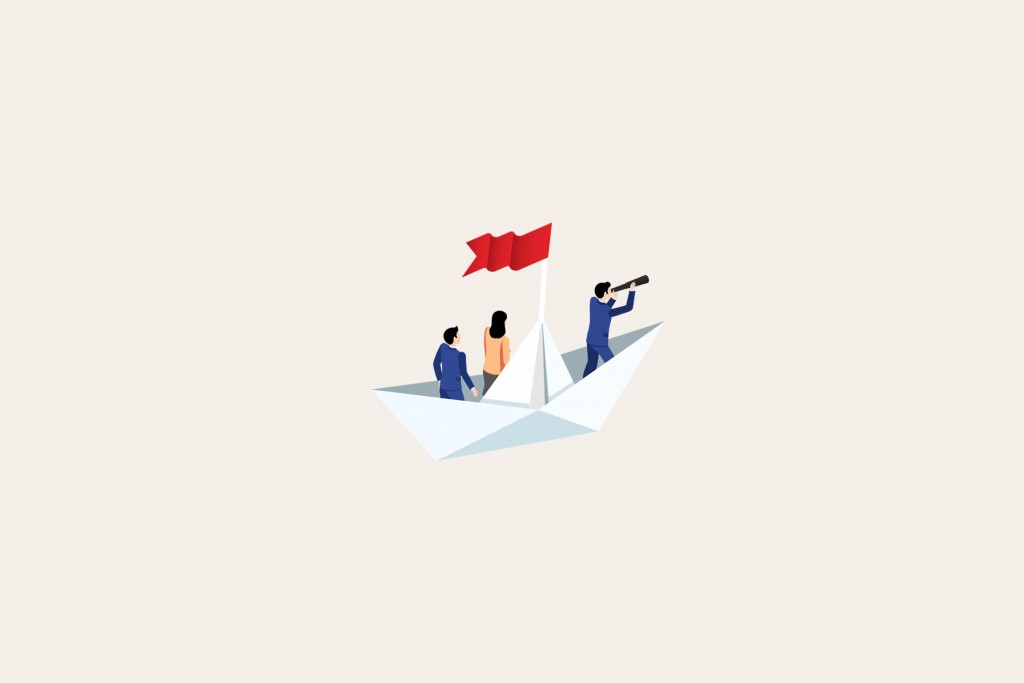 BOSS Optimism Index Also Unchanged
The Optimism Index is based on whether the business leaders surveyed feel the local economy will grow, hold steady or decline in the coming year. See the BOSS Performance Index.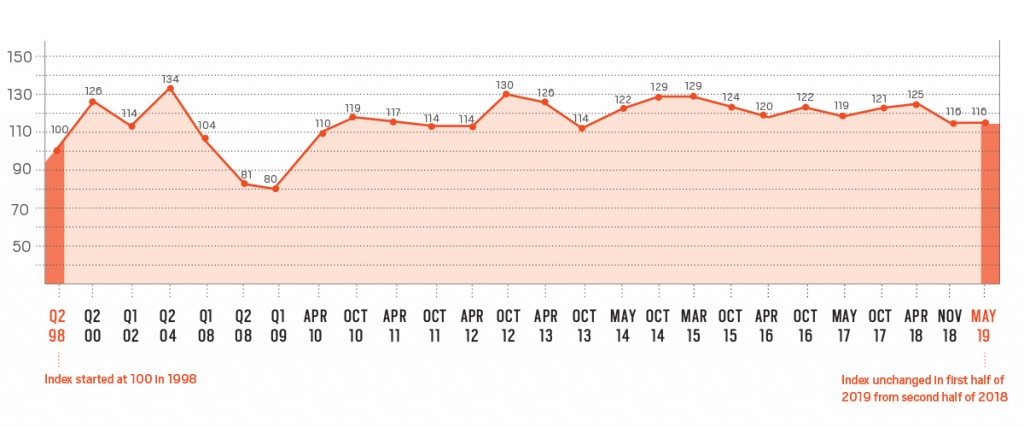 Economic outlook:

30% of the businesses contacted are optimistic about the near future of Hawai'i's economy and believe things are improving now

46% feel things will remain the same for the coming year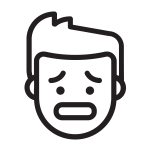 21% feel things will get worse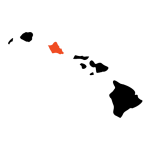 Note:

47%

of Neighbor Island companies thought the local economy would improve in the coming year; only 22% of O'ahu-based companies felt that way.
The remaining respondents did not know or refused to answer.
What could be a serious threat
to the local economy?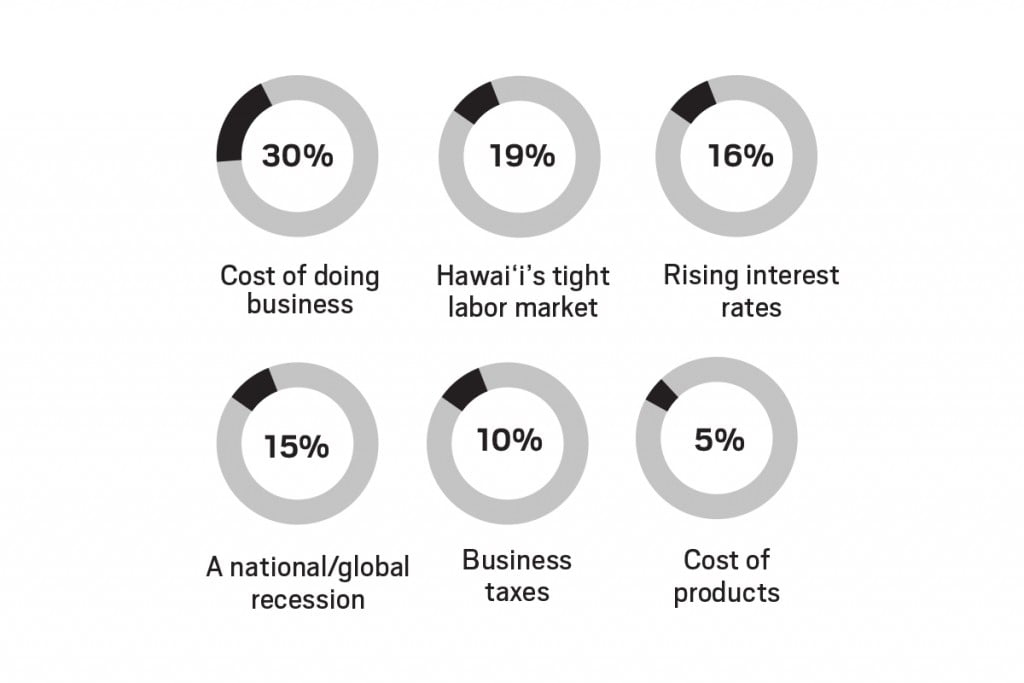 Note: Percentages do not always add to 100 due to rounding
Do you think Hawai'i's economy
will peak in the coming year?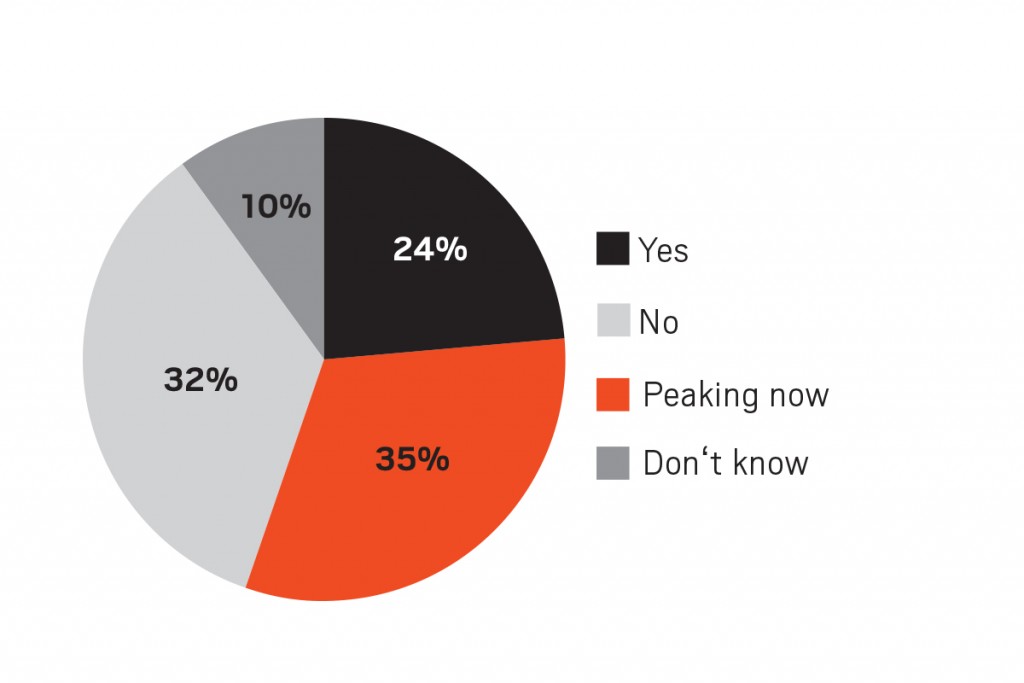 Those who answered "no" were asked: When do you expect the economy to peak?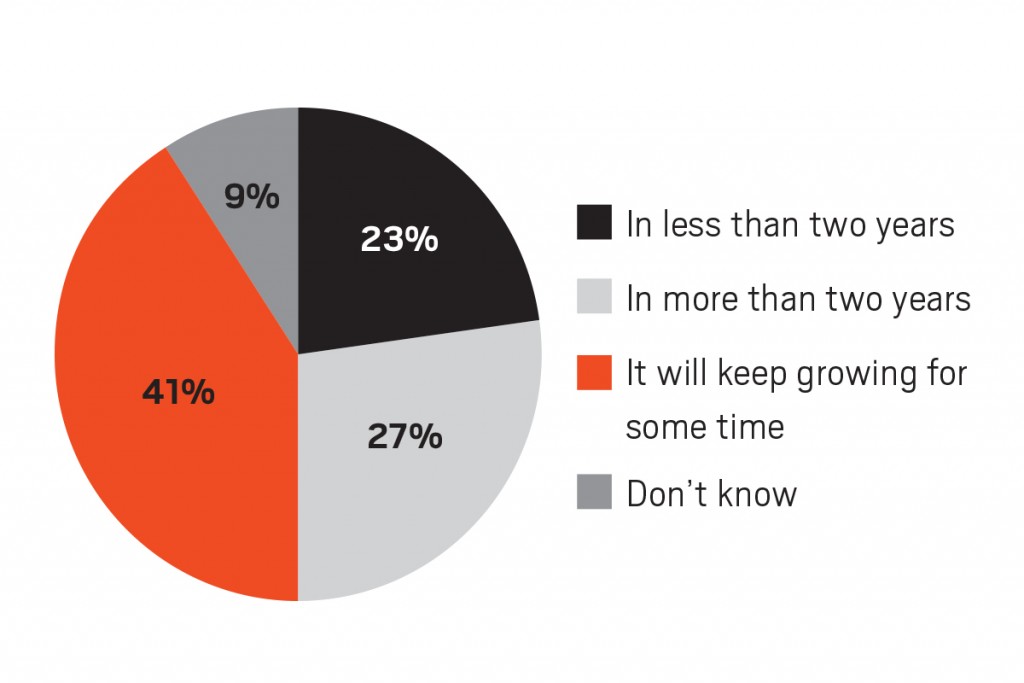 Note: Percentages do not always add to 100 due to rounding