BOSS Survey Reflects Solid But Unspectacular Economic Growth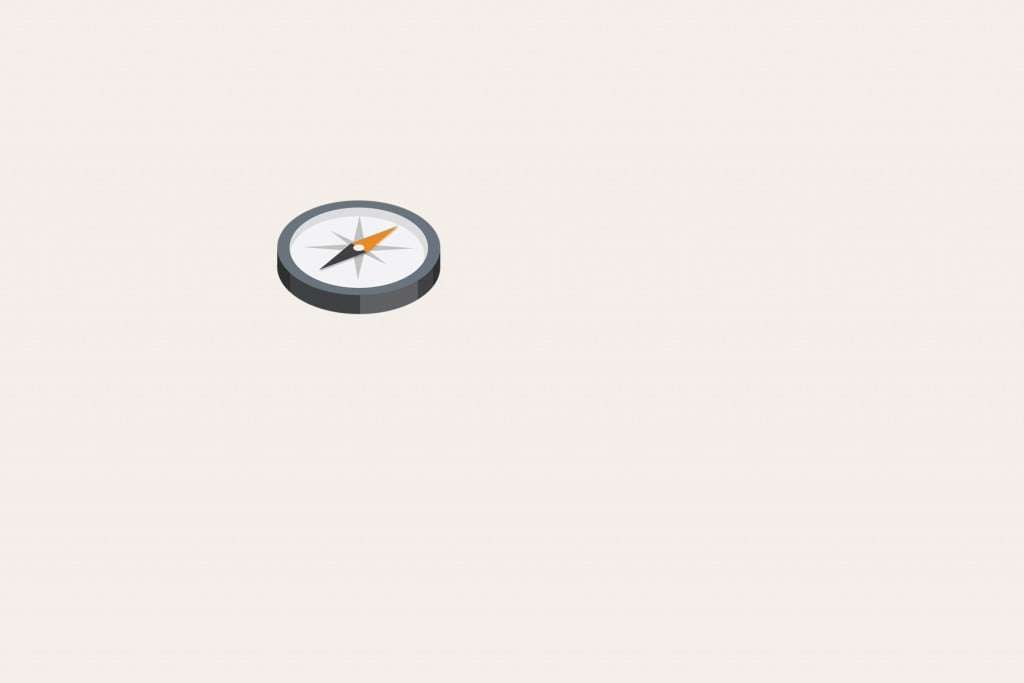 BOSS Performance Index Unchanged
The Performance Index is based on changes in revenue, profit and staffing at the 405 companies surveyed. The latest results show steady growth, but less than the boom year of 2017. See the BOSS Optimism Index.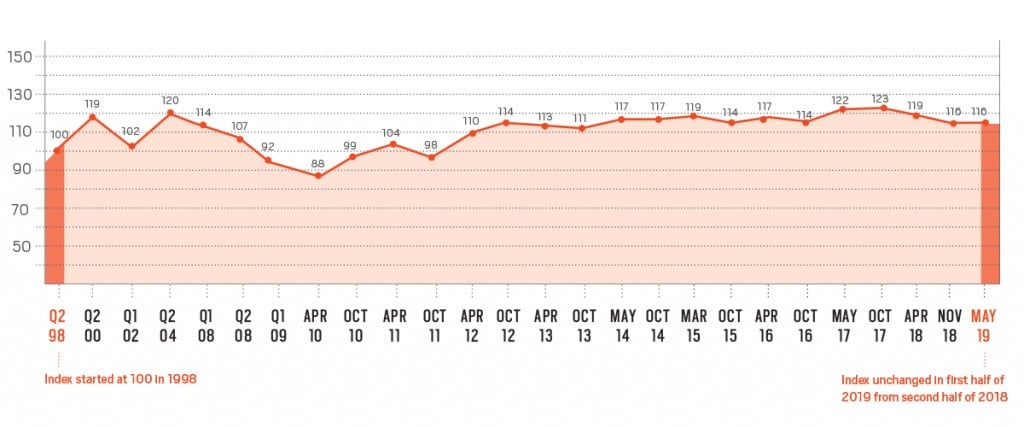 Gross revenue:
42%
of the companies surveyed in April and May are enjoying higher revenue than a year ago;
29%
reported no change while
23%
suffered a decline in revenue.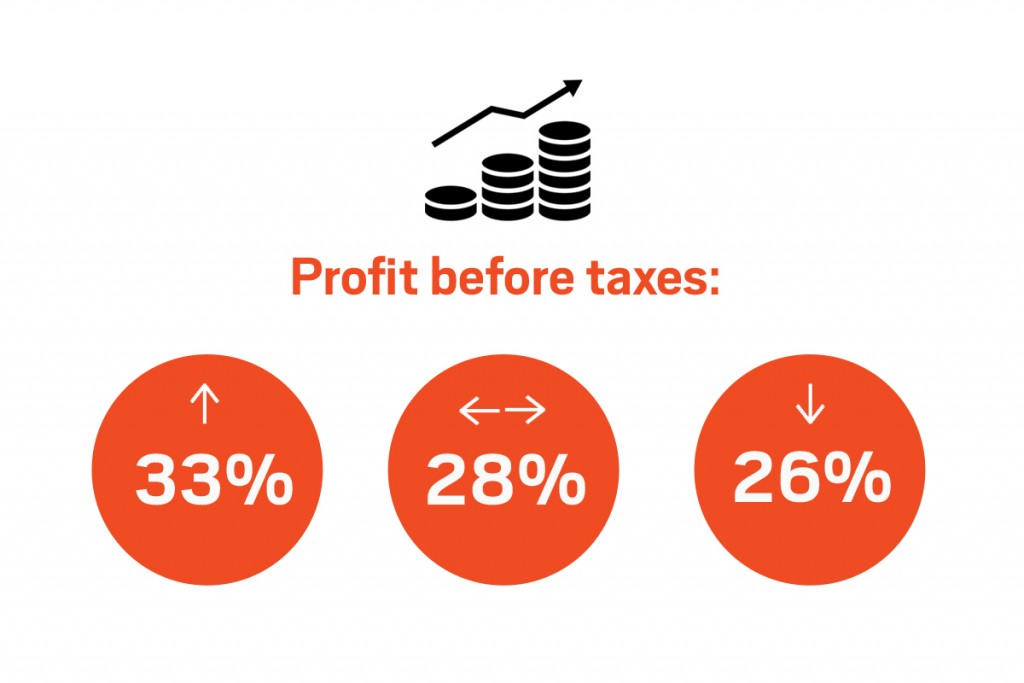 What Hawai'i Thinks
Read more results from the latest BOSS survey and the 808 Poll of the general public in coming issues of Hawaii Business Magazine. Among the topics we will explore: minimum wage increases, personality testing at work, President Trump and federal tax reform, sustainability and legalizing marijuana.
━━━━
Methodology: BOSS stands for Business Outlook and Sentiment Survey. The BOSS is conducted twice a year for Hawaii Business Magazine by the Research Division of the Anthology Marketing Group. The researchers began by using a list of companies purchased from Equifax Polk Business Directory as well as Hawaii Business Magazine's Top 250 list and classified Yellow Pages listings.
The sample of companies was stratified based on number of employees. Small businesses were divided into "very small" businesses with three to nine employees and "small" businesses with 10 to 49 employees. "Medium" firms had 50 to 99 employees while companies with 100 or more employees were classified as "large." The researchers' goal was to sample 100 businesses in each of those categories.
A secondary goal was to interview a minimum of 100 business owners who describe their companies as deriving relatively significant proportions of their revenues from the construction sector. A total of 100 companies were surveyed in this segment. Results from the construction survey will appear in September's construction issue of Hawaii Business Magazine.
A total of 405 random interviews on all the major islands were conducted from April 2, 2019, to May 7, 2019. The data was weighted to reflect the proper proportions of each company segment based on number of employees (size of firm) as reported by the Hawai'i Department of Labor. A sample of this size (n=405) has a margin of error of plus or minus 4.90 percentage points with a 95% level of confidence.