Here's Where You Can Often Buy Single-Family Homes on O'ahu for Under $1 Million
These homes priced under $1 million are getting harder to find: Only six of the island's 21 regions have a median price below that threshold. And prices are soaring even in those "bargain" neighborhoods.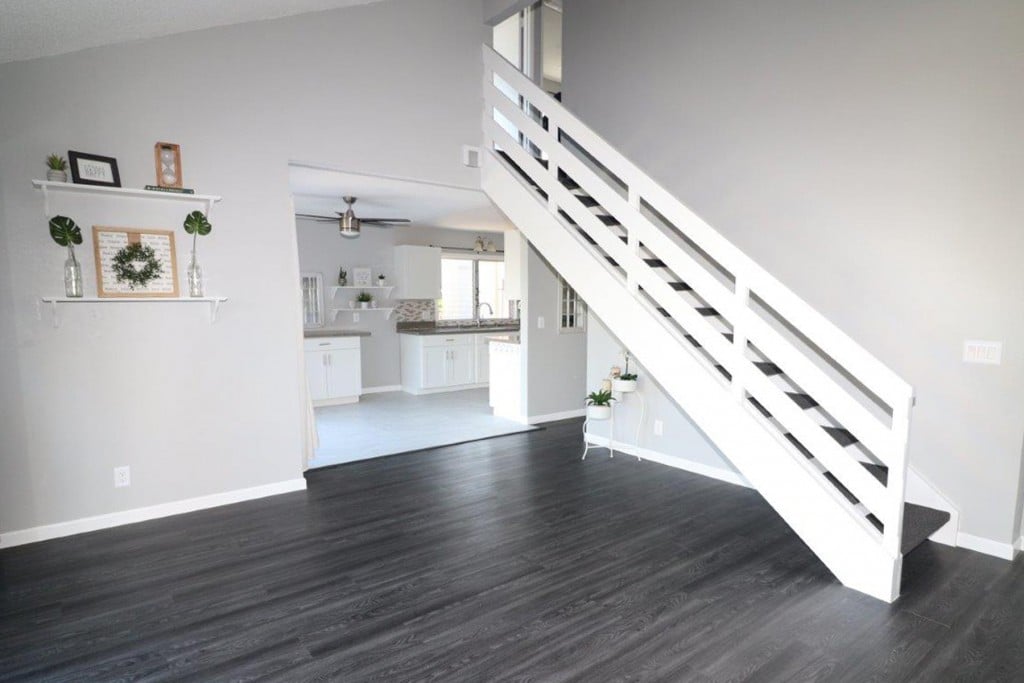 A four-bedroom home in the older part of Mililani went on the market in the middle of February for $915,000, one of three listings under $1 million in an area of Oʻahu where the median price of a single-family home matches the islandwide median of $1.05 million.
The seller received nine offers, five over the list price, and by Friday, a week after being listed, it was in escrow, very likely for a price above asking.
A year ago, 10 of O'ahu's 21 regions had median prices for single-family homes below January 2022's islandwide median. Now only six regions have median prices that low, according to a recent report by the Honolulu Board of Realtors.
Only the ʻEwa Plain, which includes ʻEwa Beach and Kapolei; Kalihi-Pālama; Mākaha-Nānākuli; Makakilo; Wahiawā; and Waipahu have medians under $1 million. Waikīkī had no single-family home sales in January.
"It's challenging if your qualifications can only take you up to that," says Chad Takesue, 2022 president of the Honolulu Board of Realtors and a partner at the real estate firm Locations. Despite the rising prices, Takesue says, he's still seeing a lot of offers come in – even offers of close to $1 million or more from buyers with zero-down-payment mortgages backed by the U.S. Department of Veterans Affairs.
The median price in the 'Ewa Beach-Kapolei region shot up 36.5% from $673,500 in January 2020, before the Covid-19 pandemic, to $920,000 this January. The volume is up too: 75 single-family homes sold in January 2022, up one-third from January 2021.
Wai'anae Coast Prices Shoot Up
The Mākaha to Nānākuli area, traditionally the lowest-priced region on O'ahu, saw its median jump by 27% to $720,000 this year, from $569,000 in January 2021. The number of home sales increased 46% to 35.
Prices soared in Wahiawā and Makakilo while the number of sales in both regions stayed flat. The median single-family home price in Wahiawā jumped by 38% to $925,000, from $671,500 last year. Makakilo's median single-family home price rose 26%, from $786,000 in January 2021 to $994,000 this year.
In Waipahu, where the median price rose by 14% to $840,000, the number of single-family homes sold nearly doubled to 23. And in Kalihi-Pālama, the median price of $870,000 was just 1% higher than the median in January 2021, with nine homes sold compared with seven last year.
One of the big factors driving the markets in areas such as Mililani, Kapolei and ʻEwa Beach is military personnel – both active-duty and local retirees, says Shannon Heaven, a broker with Property Profiles Inc. and the Honolulu Board of Realtors' immediate past president.
Those buyers with full VA loan entitlements are no longer limited to how much they can borrow — the cap on those loans was eliminated two years ago.
"If they qualify for $2 million they can have a zero-down-payment $2 million mortgage with no money out of their pocket," she says. "That did change some of the things that are happening on that side because now they can compete" with buyers who qualify for higher conventional mortgages.