Calming and fragrant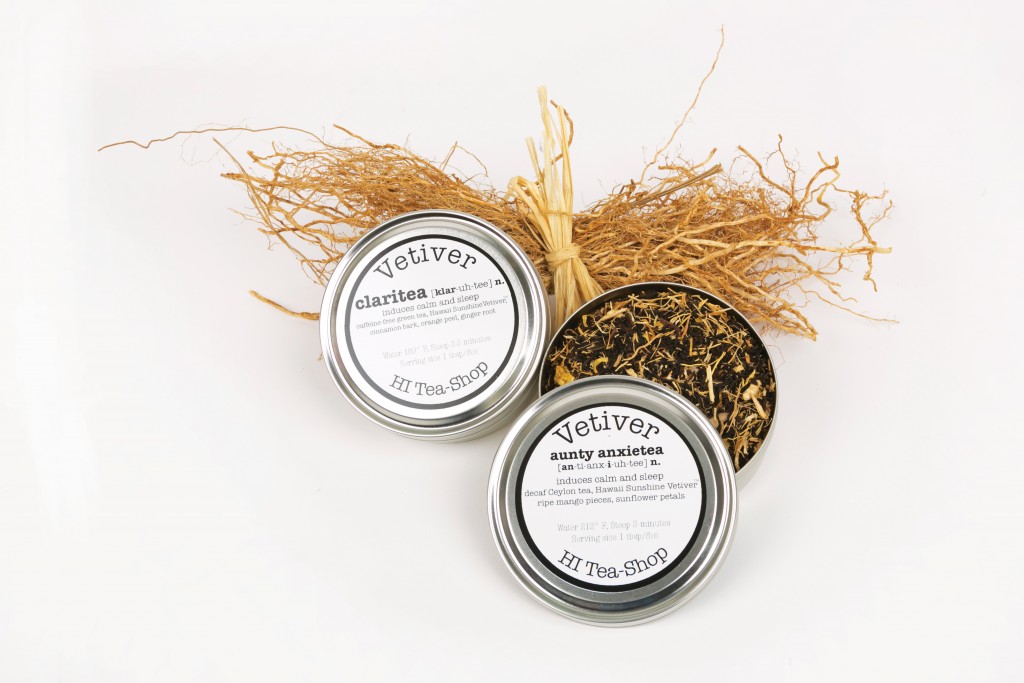 Waikiki chef James Aptakin has taken an enticing, sweet fragrance commonly used in perfumes and added it to flan, shortbread cookies, savory cornbread, mojitos and pineapple cobbler. The secret ingredient: sugar infused with oil from vetiver, a grass grown in Hawaii by a former Nuuanu soap maker.
"The smell is addictive," says Aptakin, who cooks at Mac 24/7. "It's earthy. Everyone has freaked out in a good way."
The credit goes to Mary Wilkowski, who learned about the varied uses of vetiver after opening her soap company in 1997. She now uses the roots for tea, distills oil from the grass for sugar and markets the whole plant as a way to control erosion.
"My nose drew me to the vetiver because its fragrance is so compelling," Wilkowski says. "I looked at how vetiver was used in fragrances and how I used it in soap, and just started to blend it into teas and sugars. I'm thrilled about its culinary applications. It's a wide-open market."
Vetiver, a plant native to India, smells earthy yet lemony, fresh yet complex. Wilkowski grows it on a 5-acre farm on Oahu's North Shore.
Her company, HI Tea-Shop, sells a variety of aromatic vetiver teas, some infused with cloves, cinnamon or cardamom, and others with floral, fruit or citrus. She says many people have found that her decaffeinated teas work better than chamomile and other teas touted as sleep aids.
Customer Katie Friedman, of Nuuanu, says Wilkowski's teas are tasty and calming.
"What I like most about her teas is they help me sleep at night," Friedman says. "I've tried other roots and different things and just a half a cup of her tea and I'm out for the night."
Hi tea-shop teas are available at:
• Kai Ku Hale in Haleiwa
• Soap Cellar in Haleiwa
• Rubber Stamp Plantation in Kakaako