Capturing Noisy, Pesky Wild Chickens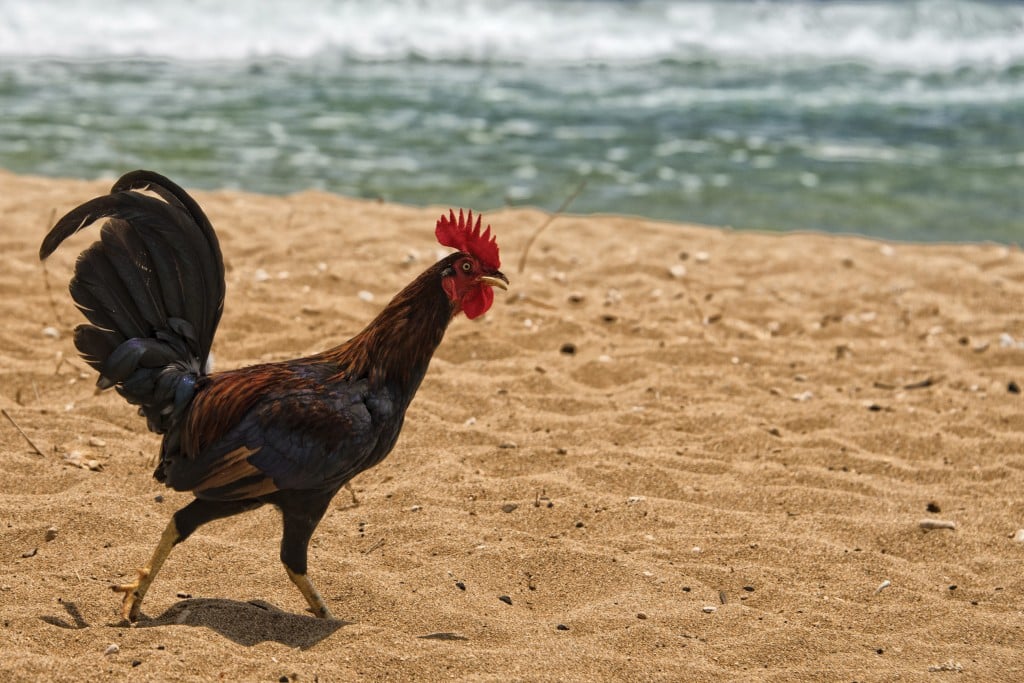 Feral chickens are a growing pest problem  in Hawaii, partly because they have no natural predators.
"The most common problem is roosters crowing," says Michael Botha, president of Sandwich Isle Pest Solutions. "And the other part of it is they're scratching around looking for worms, roaches and centipedes. They make holes and … defecate on people's lawns, decks, all kinds of equipment, which can cause rust and corrosion."
The company has three full-time wildlife technicians who work to trap birds daily. "In general, you try to condition the birds to be in a certain area at a certain time by putting traps with water and food," Botha says. The traps are checked daily and any caught chickens are taken to the humane society.
The company's price to capture two to 10 chickens on residential or commercial properties can range from $85 to $100 per day. Capturing 1,000 chickens can cost $1,000, but prices depend on the job's difficulty as well as the number of chickens.
Those who want to try catching chickens on their own can buy a trap from Sandwich Isle for as little as $75.