CEO At The Controls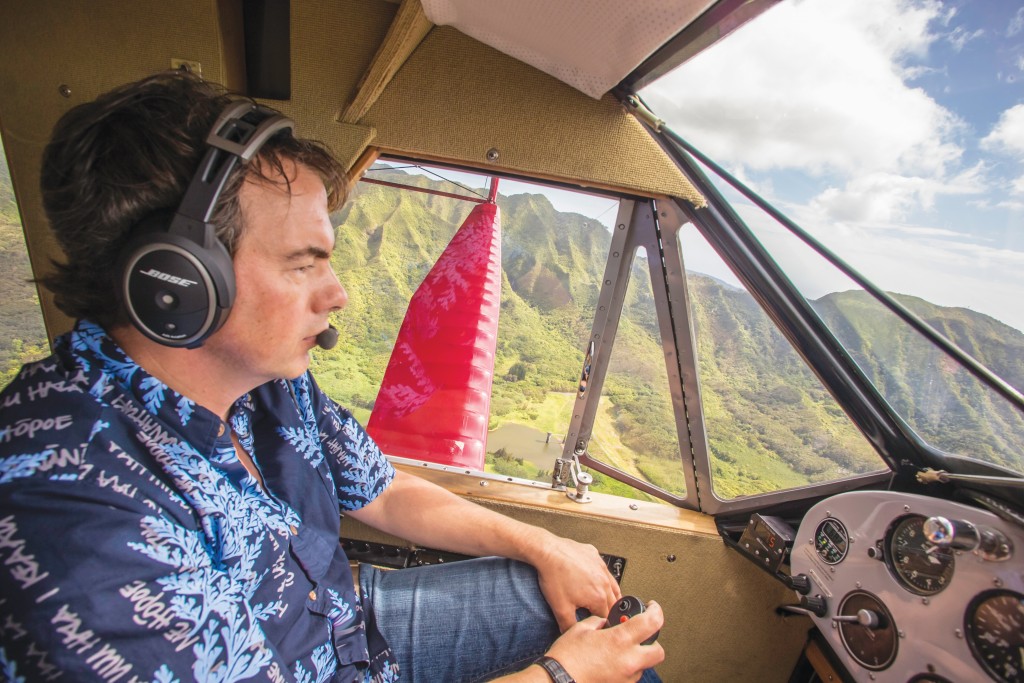 On weekends, Mark Dunkerley loves taking people for a spin around Oahu to see Diamond Head, Makapuu, the Pali and more. Appropriately, the CEO of Hawaiian Airlines conducts his sightseeing tours at 1,500 feet by flying the plane that launched the airline back in 1929.
Just as it was back then, the plane is painted red and called the Bellanca, after its Italian-American creator. Dunkerley says it caused a stir when the fledgling Inter-Island Airways used it to introduce flying to an initially reticent public in Hawaii. "It flies at 100 mph, an extraordinary speed for its time, especially compared to the car speeds back then," he says.
As the head of a growing airline, Dunkerley spends a lot of time traveling outside of Hawaii. "I'm only here about half the time, but every weekend I'm here, I take her up." The passengers are usually employees and their families, who sign up for the privilege of flying with the CEO or other volunteer pilots.
Dunkerley's enthusiasm for the Bellanca is contagious. He encourages you to run your hand along the smooth Dacron fabric that is stitched and stretched around the steel-and-wood frame of the airplane. (Yes, the plane is made largely of polyester, though the original fabric was Irish linen.) He talks about how hardy the plane is – "Built to take off and land on farmers' fields" – its many years of service flying passengers and cargo around Alaska after it left Hawaii, and the skill of the craftsmen who rebuilt it after a crash on a British Columbia lake.
Dunkerley learned to fly when he was 22 and attending graduate school in his native England. Back then, he competed in aerobatic contests and still loves to go for spins and rolls in the sky, though more sedately today. For those stunts, he takes up his Bücker 131 Jungmann, a German-built biplane he bought last year. "This plane, by repute, is the nicest-handling airplane ever built."
The Jungmann's open canopy recreates the experience felt by the early pilots, he says, with a big smile. "You're completely out in the open, in the breeze, really flying."