Coaching was a Solid Foundation for Salesperson of the Year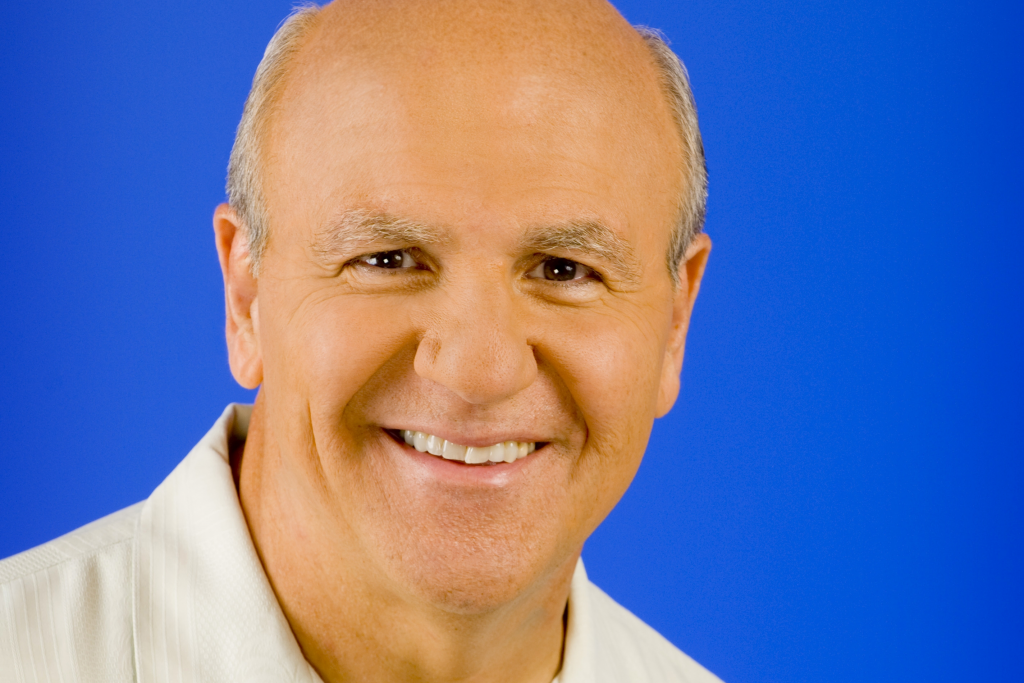 Rick Blangiardi, general manager of Hawaii News Now, was named 2011 "Salesperson of the Year" by the Honolulu chapter of Sales & Marketing Executives International. Blangiardi talked with Hawaii Business publisher David Tumilowicz about his strategies for success and his start in sales 34 years ago, after he had served as associate head football coach for UH. Here are excerpts of what Blangiardi said:
Who is a salesperson?
Not everybody could do this job, but anyone can. I say that because I walked into television sales as a guy who was so well defined as a college football coach, but knew nothing about TV. What little I knew about myself was my will and desire to succeed.
Starting out
I was 30 when I took a job in sales at the old KGMB. I had to convince myself that if I could sell a game plan to my team, or if I could recruit a young athlete on the value of coming to the University of Hawaii, that was sales, and that somehow those efforts would transfer over to something as structured as selling television time.
I left coaching because I wasn't making any money. I had a pregnant wife. I was at a crossroads. I happened to be on a plane flight for what was supposed to be my last recruiting trip, and I was going to resign afterward, although I didn't want to leave Hawaii. I ran into the event sales manager of KGMB at the airport and he blurted out, "If you really don't want to leave Hawaii, take a sales job."
Once I made the decision to leave coaching and try this, I didn't do it thinking that if I fail I will go back to coaching – especially with a baby coming. I made a promise to myself that I was going to be successful.
First call
I called on a little Italian guy who sold garden statues. To be candid, I didn't know anything about demographics; I wasn't working in that whole realm.  Things were a lot less sophisticated then. My goal was to try to find some small businesses and convince them that someone would help them grow their business using KGMB television. It was a pretty simple game plan, but it was a lot of cold calling and things I hadn't done in coaching. But what I had done in coaching was meet lots of people, so I was comfortable at least meeting people.
Competition
Anytime you look at anybody who's had success, most compete against themselves. For me it was, "How much could I push myself?"
Hiring great salespeople
I look for communications skills, strong verbal as well as listening skills. Are they likable people? Do they have that ingredient, because that's how they are going to impress. I look for competitive people. In that regard, it's more looking for people who have contempt for losing versus just wanting to win. Hating to lose will really galvanize great performances.
Accountability
In any professional sports organization, you look to your left and you look to your right, and you like to think that everyone has earned the right to be there. It's the same thing out here. If you are on our team, you earn that right each and every day. And that starts with me.
Advice for newcomers
First and foremost, you're in a service-related business. While you are learning everything else, learn great service, because there's a shortage of that.  And you can't be too smart; you've got to be prepared. You've got to learn your business and know what you're talking about. It's a very competitive marketplace.
Becoming a manager
What I wasn't going to do was be threatened by surrounding myself with people I knew were smarter, who could do things better than I could. I would work with them and I would fulfill their expectation of me in the role that I had. Whether you call it management or coaching, it's the same dynamic.
The manager's job is not easy. They are accountable for the performance of their team. It's serious business. (Managers) teach, facilitate and support you, but at the end of the day, you do have to perform. You've got to take ownership in your performance.
Your ability here is to pay a lot of salaries and bills and everything else. It's an important responsibility.
Respect
You love your players. You come here, you work here, you get that coming in here.