Company on the Line? Bet on Terry O'Toole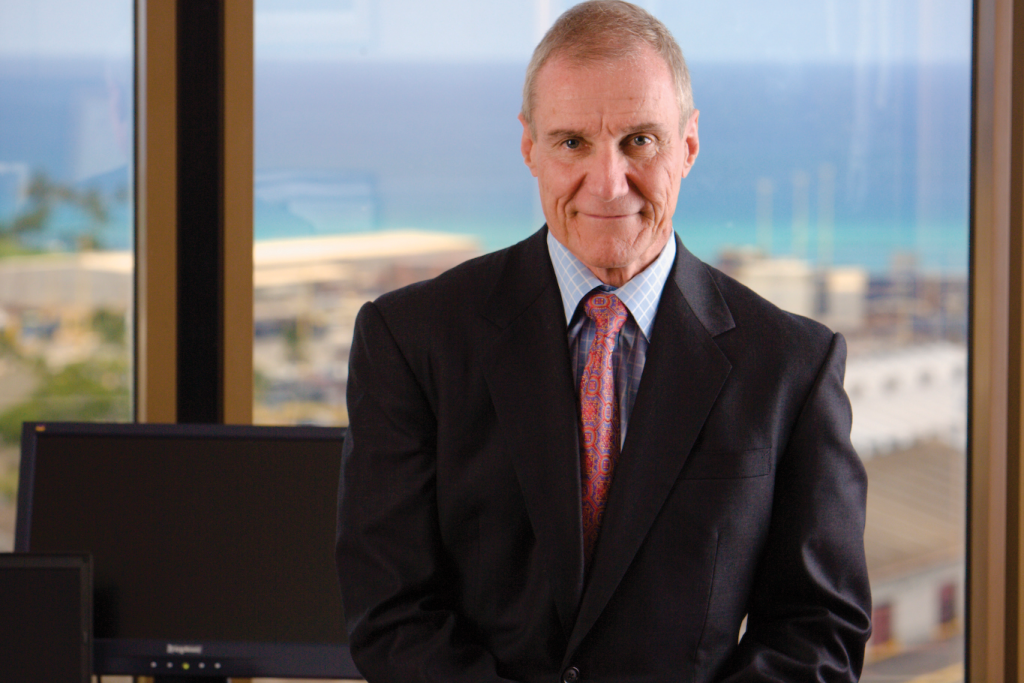 It's no coincidence that Terence O'Toole is a veteran triathlete and successful business attorney. Both roles demand stamina and a strong will, with commercial litigation often requiring a marathonlike fortitude.
The characteristics have helped him earn a prestigious accolade: He has been named "Bet-the-Company" Litigator of the Year for Hawaii by "Best Lawyers," a respected guide that helps people find first-rate counsel in unfamiliar jurisdictions and practice areas.
As an athlete, O'Toole has completed triathlons in just over 13 hours, won Hawaii Business magazine's Fittest Executive award in 2009, and completed numerous Ironman and half Ironman races.
On the professional side, he's a director at Starn O'Toole Marcus & Fisher and has been successful in complex litigation, such as a mold case involving the Hilton Hawaiian Village and an untangling of issues in a shareholder lawsuit involving Finance Factors Ltd.
He's also been recognized in "Chambers USA's Directory for Leading Lawyers in Business" and "The Bar Register of Preeminent Lawyers."
"Best Lawyers" compiles listings of top attorneys around the nation and world by surveying lawyers on who they believe are the best in their fields. They follow that up with peer reviews of their lists.
Who qualifies as a "Bet-the-Company" litigator? The award goes to lawyers who achieve the best results in high-risk legal work that can have monumental consequences for a business.
"If you lose it or win it, it could have an effect that's serious," says O'Toole, who heads Starn O'Toole's 14-attorney litigation department. "It's an endurance event. You've got to stay not only mentally fit, but physically fit."
— Greg Wiles
Other Honorees
Here are the 2011 category winners for Hawaii as named by "Best Lawyers":
• Banking and Finance:    John R. Aube
• Corporate: Daniel H. Case
• Construction: Phillip L. Deaver
• Bankruptcy, Creditor, Debtor Rights: James N. Duca
• Tax: Roger H. Epstein
• Employee Benefits:  Roger W. Fonseca
• Family Law: Geoffrey Hamilton
• Land Use & Zoning: Benjamin A. Kudo
• Eminent Domain, Condemnation Law:James K. Mee
• Insurance: Jeffrey S. Portnoy
• Real Estate: Leighton J.H.S. Yuen
• Trusts and Estates: Robert Williams Hastings II