In the Former Foreclosure Capital of Hawai'i, Most Owners Are Not Selling This Time
Condo sales are way down in North Kona and South Kohala, but a lot has changed since the 2009 downturn.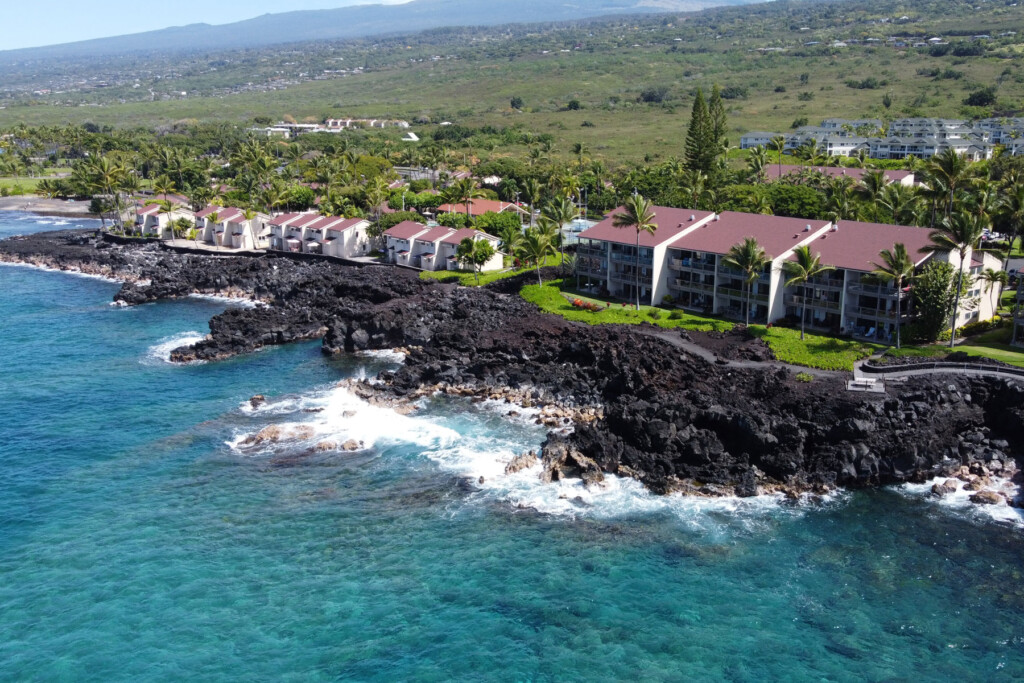 Lance Owens remembers a time when people would fly into Kailua-Kona on a Friday, spend Saturday looking at condominiums on the Kona and Kohala coasts, sign a contract on Sunday and be back at work on the West Coast on Monday.
In 2005, visitors were snapping up condos like vacation souvenirs because financing was so easy, says Owens, a Realtor with LUVA Real Estate, first VP of the statewide Hawaiʻi Realtors association and past president of the West Hawaiʻi Association of Realtors.
Some buyers employed 80-20 financing: using a conventional mortgage for 80% of the purchase price and a second mortgage to cover the remaining 20%, typically the amount of a down payment, says Owens.
But when the Great Recession hit, many of those buyers abandoned their second homes, making Kailua-Kona the foreclosure capital of Hawaiʻi by mid-2009.
"They had no skin in the game," Owens says, and when the recession hit, those vacation souvenir condos were the first to go as people focused on holding on to their primary residences.
Fast forward to today: Mortgage requirements are tighter, so it's not as easy to buy a condo on a whim. The recent frenzy of pandemic sales, followed by increased interest rates and a steep drop in sales has hit the North Kona and South Kohala condo markets much like every other market in the state.
"For the last several months, six months or more, sales have roughly been at 45 to 50% of what we did a year ago in a number of places," Owens says. "But the big thing is the number of listings have gone down 40%."
Few Foreclosures This Time
Owens says more people are choosing to hold on to their properties in this cycle, even second homes, which is affecting inventory. And the few foreclosures he's seeing are mostly properties that have been in foreclosure for years.
Seventy-one condos were sold in the North Kona-South Kohala districts in the first two months of this year, down 45% from the 129 sold in January-February 2022 and down 57% from the 166 units sold in January-February 2021, the peak year for pandemic condo sales there.
The two districts, which have the largest numbers of condos on Hawaiʻi Island, experienced opposite pricing movement last month, according to market reports from Title Guaranty Hawaii.
In South Kohala, the median condo price in February this year was $889,000, down 19% from $1.1 million for the same month in 2022 but still up 27.5% from $697,000 in 2021.
For North Kona, the $580,000 median condo price in February was a 24.4% increase from $466,300 in February 2022, and a 44% jump from $402,000 in 2021.
According to Multiple Listing Service data, 66 North Kona condo units have been sold so far in the first quarter, with just a few days remaining. Those sales include a dozen condos that sold for more than $1 million – of those, nine condos sold for more than $3 million, including a 4,510-square-foot four-bedroom, four-bath detached condo at the Estate Villas at Hualālai that sold for $8.3 million.
The MLS data also shows one crucial difference between 2023 and 2005: Of those 66 condos sold in the first quarter, more than half were all-cash transactions, making it unlikely Kona will see a second-home meltdown this time around.