Corporate Anniversaries 2019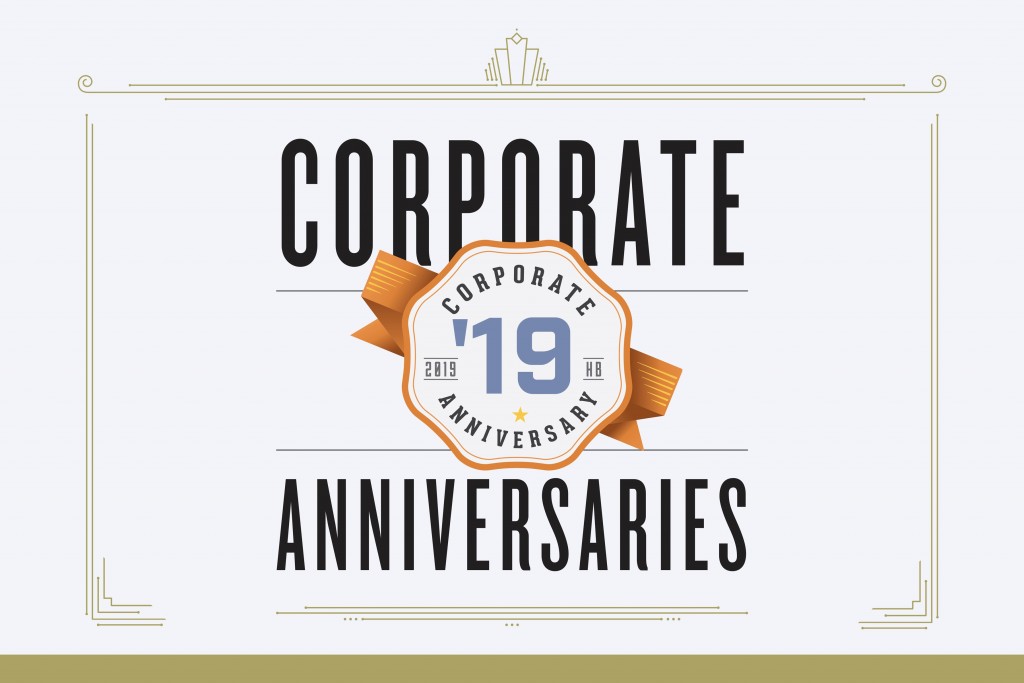 What does it take to succeed in Hawaii? Inside are stories from local companies that are celebrating important milestones. Each has its own unique recipe for achievement and accomplishment.
━━━━
Celebrating their 40th Corporate Anniversary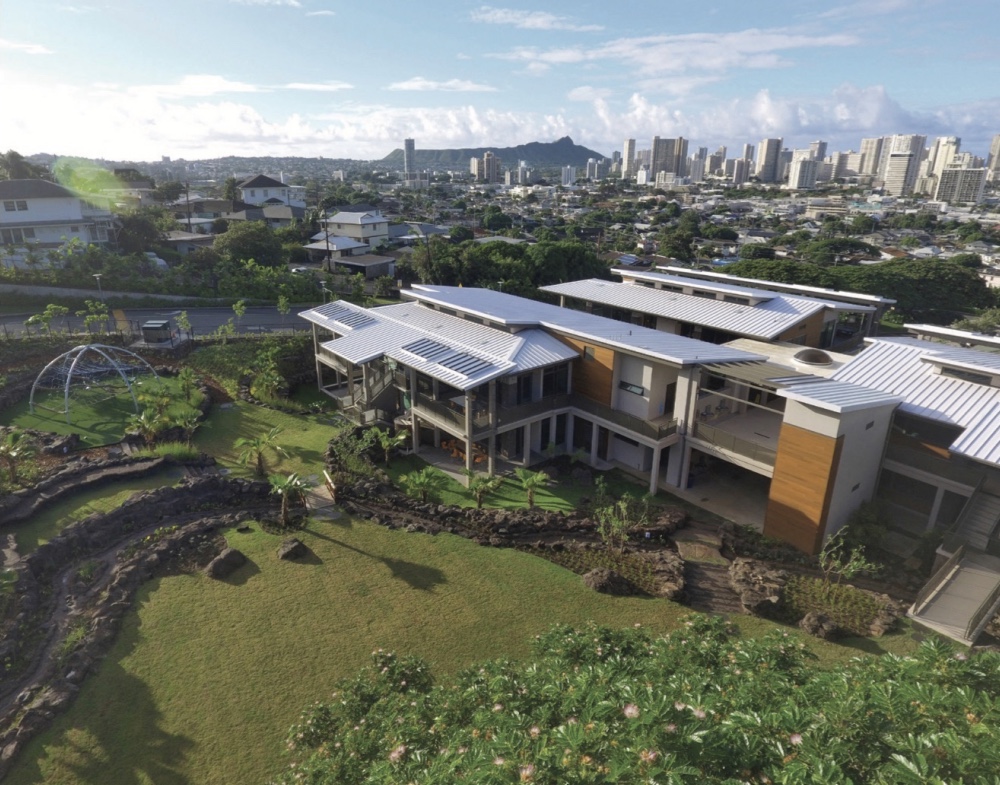 Since opening our doors in 1979, it has been our goal to create great architecture that enhances the lives of the people in Hawaii. We accomplished this within a people friendly environment that reflected the unique culture and values of our islands. From beginning, we listened carefully to our clients' aspirations with the understanding that it was their dreams that we were being invited to participate in.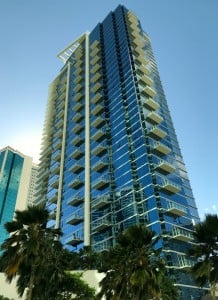 Design Partners Incorporated has seen tremendous changes from our early days of T-squares, dot matrix printers and floppy disks. During that time, Hawaii has emerged as a highly regarded global destination, home to some of the most innovative architecture in the Pacifi c region and the world.
We believe that Hawaii will continue to be one of the world's great places to live in – a place of unique people, unequaled beauty and abundant natural resources. On the eve of our 40th anniversary, we at DPI wish to thank all our clients for what we have accomplished together. We look forward to a future of helping them realize their dreams.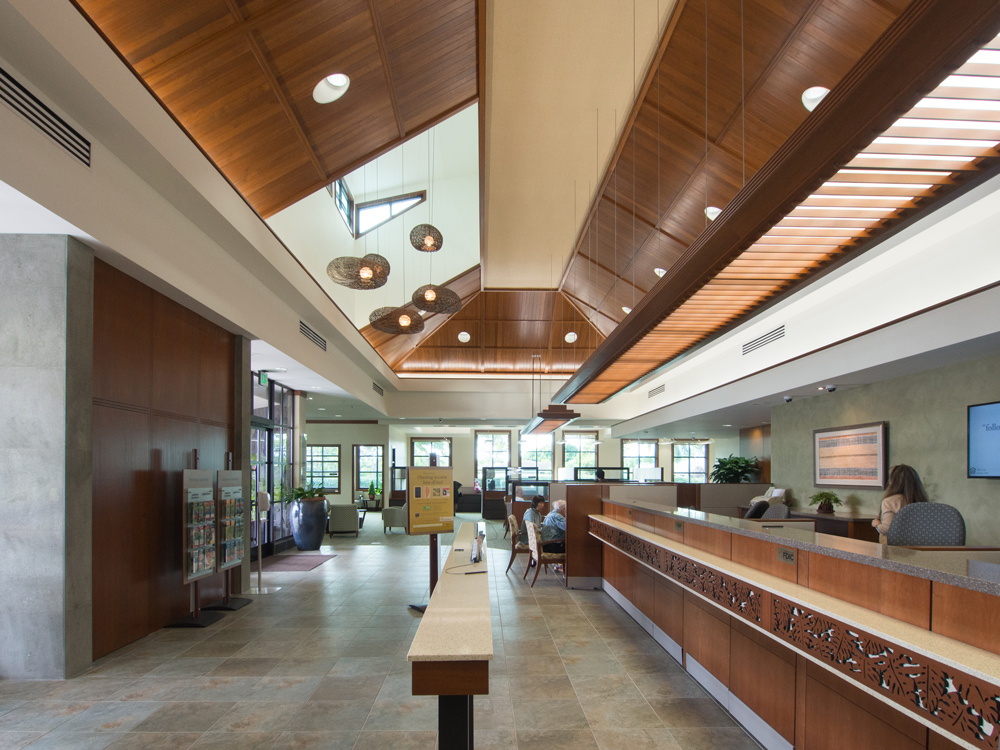 Design Partners Incorporated
1580 Makaloa Street, Suite 1100 | Honolulu, HI 96814
(808) 949-0044 | www.designpartnersinc.com
━━━━
Celebrating their 60th Corporate Anniversary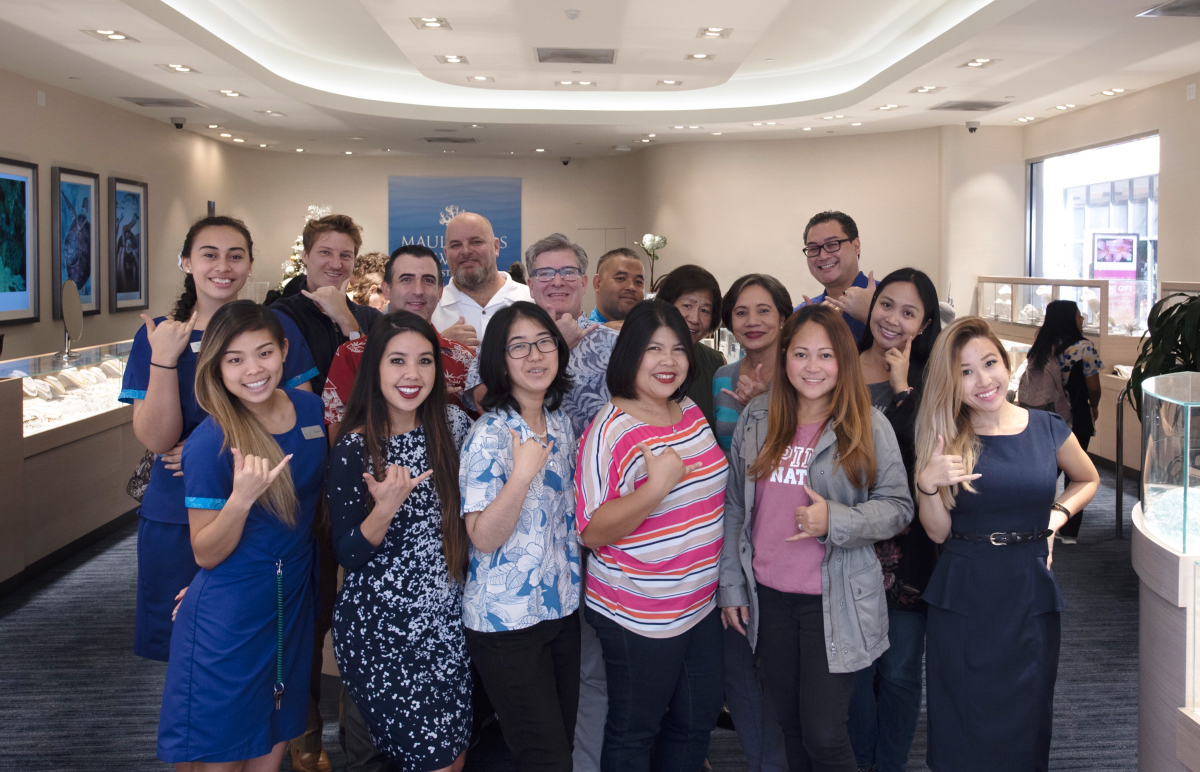 Hawaii residents and visitors have marveled at the intricate craftsmanship and stunning designs of Maui Divers Jewelry. Well known for its creations of Hawaiian Black Coral, luminescent pearls, precious gemstones, and glittering 14 kt. gold, there is an equally intriguing story behind the brand.
It all began in 1958, when Maui Divers of Hawaii opened as a dive shop in Lahaina, Maui, providing undersea tours. In 1959 a diving expedition led to the discovery of lustrous Hawaiian Black Coral. A year later, Maui Divers Jewelry was founded to design, manufacture and sell jewelry crafted with Hawaiian Black Coral, which was designated Hawaii's state gemstone in 1987. In 1962, the company expanded operations and relocated to Honolulu.
In the six decades since its founding, Maui Divers Jewelry has grown to become the largest creator of precious coral jewelry in the world, the largest jewelry manufacturer in Hawaii, and one of the state's largest retailers.
With a focus on quality and authenticity, today Maui Divers Jewelry is renowned for its unique island style jewelry, featuring Hawaiian heirloom designs, Tahitian pearls, sparkling diamonds and other beautiful gemstones. Every piece of Maui Divers jewelry is hand crafted in Hawaii and guaranteed forever.
"Providing kamaaina and visitors with unique designs, superior craftsmanship and excellent customer service are the hallmarks of our brand" said Edward Gerard, president & CEO of Maui Divers Jewelry. "It gives us great pleasure to offer an ever-evolving selection of merchandise. Maui Divers Jewelry has been delighting shoppers for 60 years and we're excited about continuing to serve them in the years to come."
The workforce ohana has hundreds of vested employee owners. These local residents in its design, manufacturing and retail divisions are part of its ESOP (employee stock ownership program). The company has over 30 store locations on four islands, including the re- cent opening of its flagship Ala Moana Center location. Committed to the community it serves, Maui Divers Jewelry was named one of 2018's "Best Places to Work" by Hawaii Business magazine.
Maui Divers Jewelry
(800) 253-6016 | www.mauidivers.com
━━━━
Celebrating their 10th Corporate Anniversary

In an ever-changing industry, RevoluSun Smart Home has emerged as Hawaii's most trusted solar and smart home improvement provider. Locally owned and operated, RevoluSun recently ranked second overall and the number one local PV contractor by permits issued. RevoluSun's success stems from the combination of using only industry leading equipment and components, the highest-level work-manship standards and taking care of its now over 8,000 clients like family. RevoluSun also supports a variety of local nonprofits that make Hawaii a better place to live and play. With a strong history of volunteering in the community, RevoluSun's goal is not just being Hawaii's top solar provider… it is leaving a legacy of clean energy for our keiki.
In the ten years since opening its doors in a small office in Chinatown and holding solar open houses to educate residents about using Hawaii's abundant solar energy to power their homes, RevoluSun has made a significant impact on Hawaii's energy landscape:
8,000+ clients served
Over $25 million in electricity costs saved annually
Leading the new transition to energy storage systems for homes, schools and businesses with 650+ batteries installed
In 2014, RevoluSun expanded its offerings to include HVAC, roofing and other smart home improvement services. Clients of RevoluSun enjoy the convenience and peace of mind of having a single contractor. The diversification also strengthened the business while competitors struggled with volatile market changes.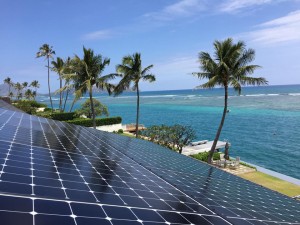 As RevoluSun Smart Home looks forward to another ten years of serving the people of Hawaii, it remains steadfast in its vision to be a catalyst to accelerate Hawaii's transition from fossil fuels to renewable energy. It's clear from the United Nations October 2018 Special Report on climate change that 2045 is not soon enough to prevent climate change's worst impacts. We can and must do more to reduce carbon emissions. Capitalizing on its experience and reputation for top-notch workmanship and service, RevoluSun reopened its commercial division in 2018 to serve large and small business owners and continues to off er more value to Hawaii homeowners by providing a one-stop shop for home and property improvements, from roofing and air conditioning to remodeling and construction. Join the RevoluSun!
Revolusun Smart Home
660 Ala Moana Blvd #220A | Honolulu, HI 96813
(808) 748-8888 | www.revolusun.com