What Hawai'i Residents Think About the Crisis – Part III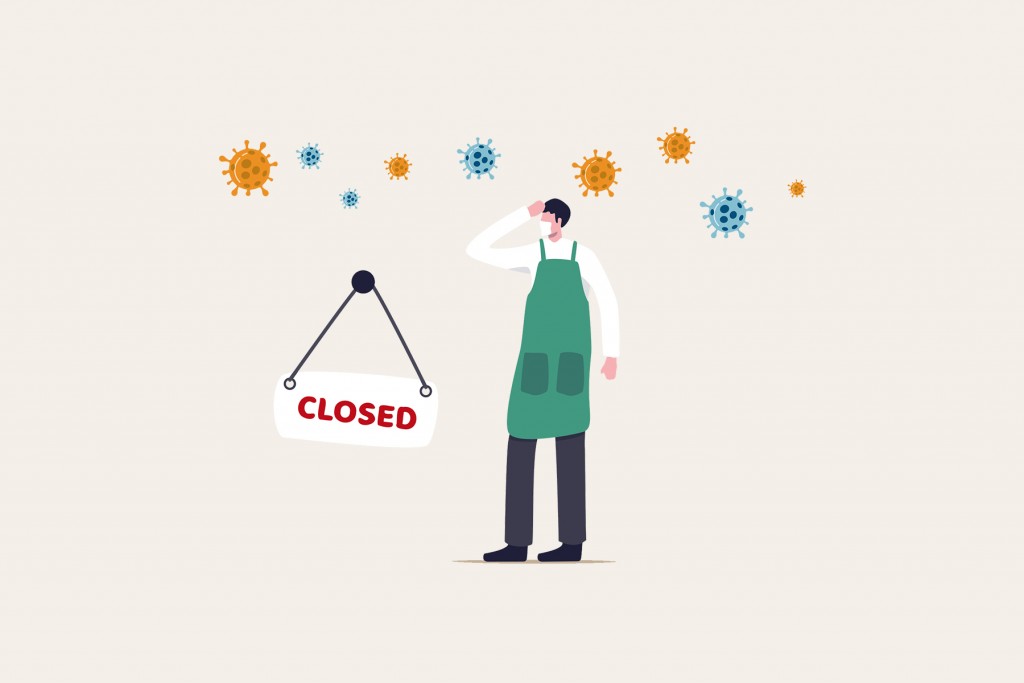 A scientific survey of 482 people asks: Did your employer temporarily or permanently cease operations? Were there layoffs, hiring freezes or other changes?
Hawaii Business Magazine and the research team at Anthology Marketing Group collaborated on this scientific survey of 482 Hawai'i residents that we call the 808 Poll. This is Part III in a three-part series of results from the 808 Poll. Read Part I here and Part II here. Learn the methodology for this survey at the bottom of this report.
Respondents were first asked if they were employed outside of their home prior to the COVID-19 restrictions. The results in the table below highlight the overall results plus the percentages filtered to show only those adults under the age of 65.
The rest of the results reported today include only those people who worked outside their home prior to the crisis.
Temporary Closure of Business
Did your employer temporarily halt operations?

Less affluent respondents were more likely to work at companies that have temporarily ceased operations. For example, among those who reside in households earning below $50,000 a year, 57% work for a company that has temporarily ceased operations. That percentage drops to 32% among respondents residing in households earning in excess of $100,000.
Closure of Business
5% of those who were employed outside of their homes prior to the outbreak indicate their employer has permanently terminated operations.

Layoffs
Did your employer let workers go as a result of COVID-19?

Income and education were major factors in these results:
49% of those who reside in households earning below $50,000 a year say their employer has instituted layoffs. The proportion falls to 22% among employees residing in households earning more than $100,000 a year.
43% of those without a college degree were employed by a company that has had layoffs. Only 30% of those with college degrees said their employer laid off employees.
Reduction in Hours
Did your employer reduce employee work hours as a result of the COVID-19 crisis? Did your employer cut hours of operation?

Fewer work hours and fewer hours of operation were both substantially more prevalent at workplaces that employ less affluent people.
Employees Working Remotely
Has your employer increased its use of employees working remotely from home during the COVID-19 crisis?

More affluent and more educated respondents were more commonly allowed or required by their companies to work from home. For example, among those with college degrees, 72% indicate their employer allowed or required employees to work from home. This proportion falls to 47% among employees without college degrees.
---
Methodology
The research team at Anthology Marketing Group conducted an online survey, based on a sample of email addresses purchased from a third-party supplier that specializes in such samples for online surveys. This sample was augmented by Anthology Research's proprietary panel of respondents who have agreed to take part in surveys.
The field work began on April 3, 2020, and ended on April 8. A total of 482 completed surveys were collected statewide. The resulting data was weighted to reflect population estimates of adults 18 and older on each Hawaiian island.
The margin of error for a total sample of this size is plus or minus 4.51 percentage points with a 95% confidence level.
Each respondent was screened to ensure they were at least 18 years of age and resided on the island for which they were being contacted