Challenges Facing Nonprofits: AccesSurf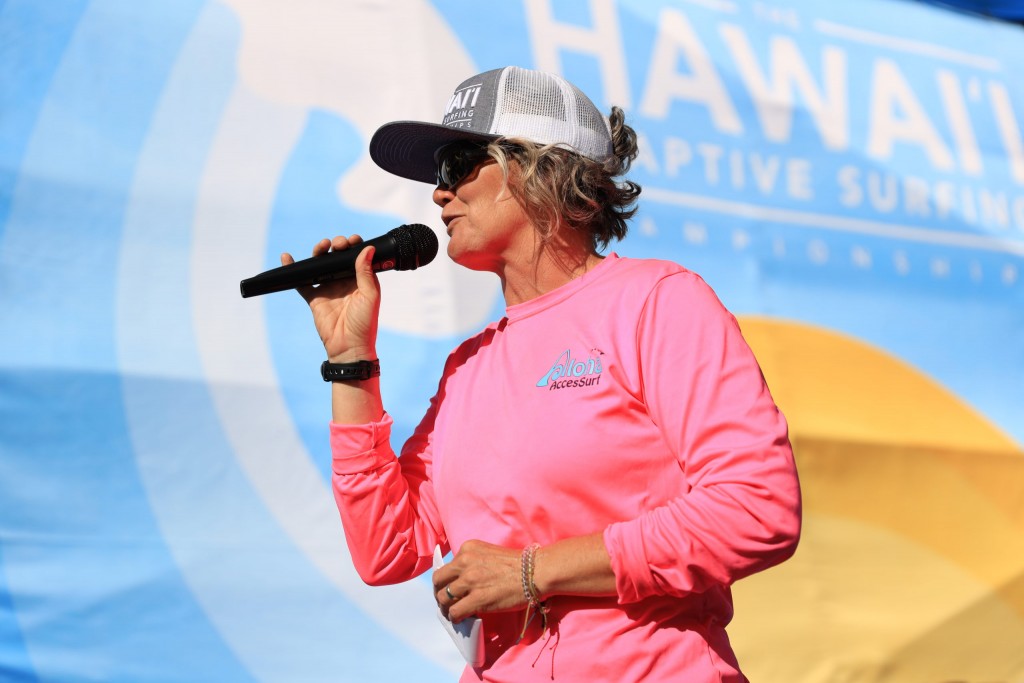 Virtual Interview with Cara Short, Executive Director, AccesSurf
What has been your organization's latest pivot or innovation?
AccesSurf is about a lot more than accessible beach and adaptive water sports programs for people with disabilities. Over the years, AccesSurf has grown into a vital community and support network for our participants, their families and our volunteers. For many in our community, AccesSurf events are a primary source of socialization and connection. During this time, we have first focused on reaching out to those in our community who may be isolated and offering help with getting food and essential supplies, as well as offering personal connection through phone and group video calls. We are also creating social media campaigns to share the many positive messages of our community. We are in the process of transitioning our volunteer training to online platforms, through virtual trainings and digital manuals. Our goal is to keep our amazing volunteers engaged, and to continue to be a source of connection and accessibility for our participants.
What has been your organization's latest opportunity or opportunities?
We are a people-focused organization, so we are being challenged to change our mentality about what it means to connect. One way we are doing that is by finding ways to create the experience of community from home. We had to cancel several of our biggest fundraisers, along with our annual international adaptive surf competition that we've held for more than 12 years in Waikiki and that many in our community train for all year.
Right now, we are looking at ways to create a virtual competition to keep the fun, competitive spirit alive, and we are using social media and email campaigns to help us showcase sponsorships and community partners. We're continually inspired by our Hawaii Adaptive Surf Team, which competes around the world and placed fourth at the World Para Surfing Championships just before the COVID-19 outbreak. We have some fun challenges coming up inspired by their inclusive, competitive spirit.
How has your company's experience been with any level of government during this crisis?
Unfortunately, we did not receive the PPP for the first round. We are hopeful for the next round of support. We do have the wonderful support from our City and County GIA grant application that has been paramount for us during this time.
In what ways do you think your business will be different at the end of this year?
From a program standpoint, we are in the process of revamping how we will run all programs as our current programs involve large groups and hands-on support. We have a committee working on program strategies to accommodate smaller programs that will enable us to still serve our community. Of course, fundraising will have a different look than in the past. With our reach and the impact our organization has throughout the whole community, we are looking to embrace some different innovative and creative fundraising campaigns.
In what ways have you been able to support the broader community beyond your employees and customers?
AccesSurf has a large community of people who want to help, so we have been connecting our volunteers and supporters with other local organizations and businesses providing front line COVID-19 relief. Some of our volunteers are making masks that we will help in coordinating distribution to those in need. We have also been sharing what our community partners are doing within their businesses during this time to support their efforts.