How the Board of Directors Can Get a Company Through the COVID Crisis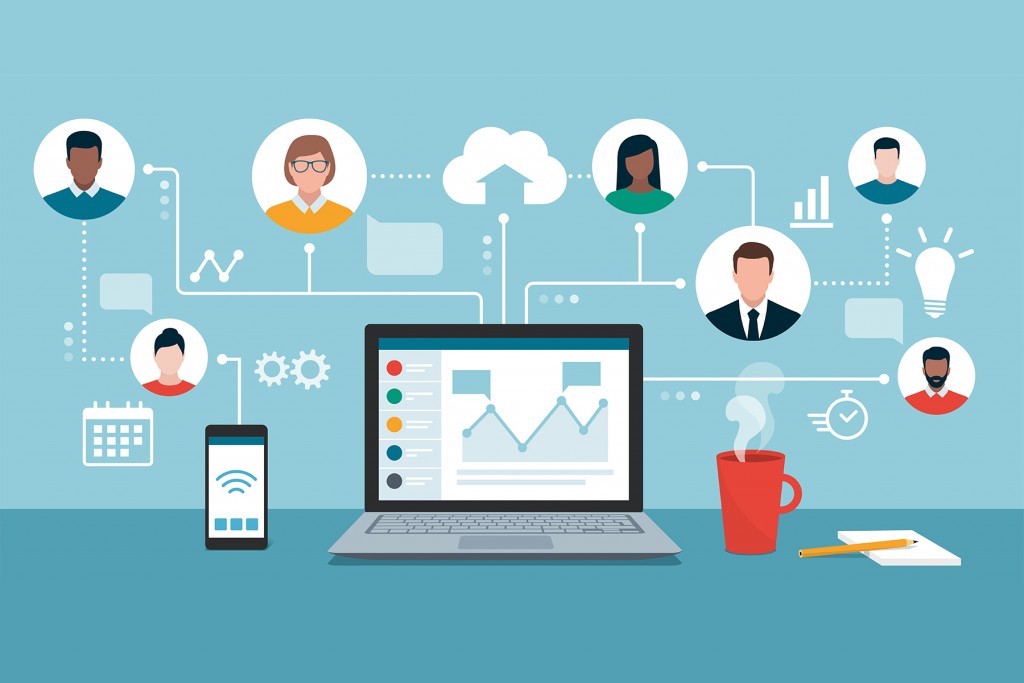 Experienced and diverse boards of directors should be playing crucial roles now for local companies of every size – from the biggest Top 250 corporations to the smallest family-owned firms.
Every board's normal oversight functions are complicated by how the pandemic is changing business and social norms. Directors may be meeting virtually for the first time, but they are required to dive deeply into health, IT, financial and myriad other risks to sustain the company – maybe even save it from bankruptcy.
Covering 12 topics, I offer answers to these important questions: What are the board's roles in this crisis? What is the best board "profile" for these times? What can a company do quickly if its board profile is out of whack? And what should the board be doing now to plan for the company's long-term future?
1. Set the Right Example on Health and Safety
Board directors are not above rules; they should follow all corporate approved COVID-19 guidelines. They are ambassadors of the company's brand, mission, values and culture and will be seen by employees, customers and the community as representing the firm. Among many other things that means board meetings must be virtual, not in-person.
2. Continue to be the Independent Voice
This crisis is not a time for moral compromise. The board must retain its independence and intervene if the CEO is not acting in the interests of shareholders, employees and government regulators. This independent role will be tested, since a massive drop in revenue is not business as usual. Shareholders and the community are watching more closely than ever and will hold the board accountable for inappropriate actions or inaction by the CEO.
3. Board Chemistry is the Key
Russian author Leo Tolstoy famously wrote that all happy families are alike and all unhappy families are unhappy in their own ways. A similar comparison applies to corporate boards: All dysfunctional boards are different in their dysfunctions, while all well-functioning boards share a chemistry based on mutual respect, trust and sharing of information.
Members of the best boards listen intently to each other – based on strong personal bonds – and offer respectful, constructive criticism. Decision-making results from inclusive give-and-take.
A board chair must act to repair a dysfunctional board – even if it seems like an impossible task, especially during a crisis such as COVID-19. One way to begin is for the chair to appoint an ad hoc committee to evaluate the entire board, then have an all-board discussion on the evaluation report – with a list of the biggest issues and goals on how to move forward as a high-performing board.
The chair receives the board's commitment on the goals, and at each meeting reminds the board to focus beyond personal agendas. If one or two board members remain toxic, dominating discussions and suppressing decision-making, the chair should explore various options, like adopting board policies that allow for more voices to be heard or hiring coaching experts. Finally, consider the nuclear option: replace board members sooner than later.
4. Have the Courage to Dissent
There are board members who challenge others. That diversity is valuable because it leads to arguments, discussions, disagreements and, ultimately, better decisions. The best company culture allows individual directors to dissent – and requires other directors to listen carefully rather than dismissing them. The urgency arising from COVID-19 is not a reason to stifle dissent, but actually a reason to encourage more perspectives. We have never been through this before so there is no easy way forward. Rubber-stamping the chair's agenda items is certainly not the way forward.
5. Use Good Judgment
Board members, whatever their education or background, are appointed for solid judgment – period. Expertise is no guarantee against bad judgment. Enron provides an excellent example: After its bankruptcy, board members, including CPAs and other experts, pointed fingers at each other for the company's financial fiasco and corruption. Bad judgments trumped their expertise. Good judgments on everything from strategy to staffing are based on many factors: expertise, experience, research, focus and vigorous discussions.
6. Seek Wisdom from Failure
A 19th century English preacher, Charles H. Spurgeon, said, "Wisdom is the right use of knowledge." Knowledge comes from intelligence and study; wisdom is the result of life experiences.
Board directors who have experienced business failures are valuable voices in this crisis. A board consisting entirely of business leaders who have only experienced success may be paralyzed by COVID-19's impact on the firm.
7. Coaching is Even More Important
Hawai'i CEOs are putting out multiple fires daily. The best way to offer support now is for board members to coach and mentor the CEO – and to listen. Board members should not micromanage CEO decision-making; instead, they should ask questions to allow the CEO to see other perspectives or look for long-term opportunities.
8. But Consider Intervening in Operations
This "black swan" crisis can cripple entire corporate divisions and push a board into a hands-on approach. The board chair may create working groups of board members to support specific departments such as HR or manufacturing, and identify external resources to help managers, such as IT consultants, law firms and retired executives.
One extreme option is for directors to step into interim operations roles, such as COO, CFO or head of HR. Some of those directors will be challenged by new technologies; others will hit the ground running.
But day-to-day operations are not governance, so whatever hands-on approach they take, board directors must still monitor the CEO and other senior executives – even monitor their own decisions – in compliance with shareholder interests and industry regulations. That is a huge challenge.
One corporate governance characteristic is common in Hawai'i: Many board directors sit on multiple local boards. That creates challenges for a director who sits on the boards of two companies doing substantial business with each other. Monitor those conflicts of interest even more carefully in this crisis.
9. Do Not Neglect Long-Term Strategy
If the CEO sees only individual trees on fire during this crisis, the board should have a broader vision: pointing out burning forests that are divisions that must be closed or sold; or, conversely, identifying vast green acres of potential new products and services. The CEO may not have the time to see the big picture and that's why the board must play this role.
While supporting the CEO in these difficult times, the board of directors should remember that CEO succession is an important board responsibility. Directors should continue to ask how the CEO is identifying and developing potential heirs and be sensitive to personal ties that create internal "fiefdoms." Insist on merit-based hires and promotions. In fact, this crisis may illuminate a talented leader who is the ideal next CEO.
10. Boards Need Digital Insights
One outcome of the COVID-19 crisis will be for Top 250 companies to put greater value on directors with digital technology expertise. For example, work-at-home will not disappear with the virus, and that means companies will face managerial, IT security and social issues that they don't understand well.
With walk-in traffic now gone and unlikely to fully return for a long time, local retail firms must view e-commerce as a core sales strategy. But few board directors have the needed expertise in tech, social media and other areas.
11. COVID-19 Crisis Planning Lessons
Many firms faced COVID-19 without a proper crisis plan. A global pandemic that caused an international economic meltdown was not included in many planning binders. There are likely to be future black swan events arising from climate change, internet blackouts or something not yet imagined. Maybe not now, but soon, the board and company should begin planning for the next crisis.
COVID-19 is teaching board directors the value of real-time collaboration and processes with clear channels of communication – between CEO and board and between the firm and shareholders; among staff, customers and business partners; as well as among industry regulators, government agencies and health experts. 
Empowerment for quick manager decision-making – not corporate paralysis – is recognized by boards as one way to be "crisis-ready," whatever crisis hits next.
12. Building Post-COVID-19 Resiliency
In a post-COVID-19 review, the board should explore how the firm responded to the crisis based on organizational "culture" that reflects the firm's mission and values. 
The board should ask the CEO painful questions: Did the managers and employees respond to the COVID-19 crisis in all the ways they should have?  If not, what manager and employee cultural traits exacerbated the situation? 
A firm's culture mirrors its mission and values; in the post-COVID-19 world should the firm's core mission and values remain the same or change?
Finally, the board of directors should work with the CEO to create steps that lead to a more resilient organization.