How to Support the Well-being of Your Employees in a Changed World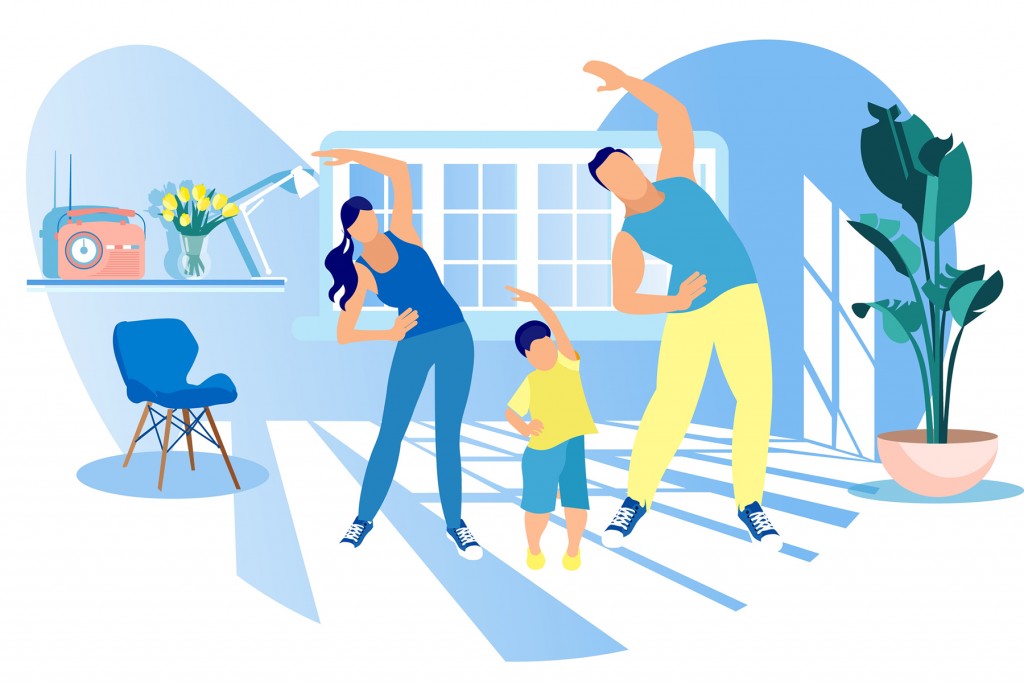 Part III of a three-part series of timely workplace advice articles from the Hawaii Employers Council
We have long realized that employees who are anxious about medical, financial or emotional issues at home are more likely to be absent or less engaged at work. Now, COVID-19 has added even more stress to their lives.
The added stressors are almost too numerous to mention, says Derek Kanehira, VP and director of HR services at Hawaii Employers Council. Employees may struggle with navigating health care and new paid time off policies, worry about getting sick or caring for loved ones who are ill, or struggling to pay bills as partners, parents or adult children suffer layoffs and pay cuts. Plus, employees face changes in the work environment that run from telecommuting to wearing masks.
Kanehira offers advice on how employers can help their employees prioritize their physical and emotional well-being.
How can I support my employees?  
A: The most important thing you can do is understand the challenges they face. Many are anxious about their finances or their family's health. They have been thrust into homeschooling their children while juggling their regular workload. We all realize life will not return to what it was before the virus – and we wonder what our new normal will be.
With that in mind, offer as much grace and flexibility as you can. Show empathy and make yourself available to talk to employees, offer solutions to issues dealing with workload or communications, and answer their questions.
Some companies have an employee assistance program, and if yours does, check with the program's coordinators to see what you can offer employees, whether it's referrals to mental health support, food assistance or child care providers. Tell your staff what benefits are available and how to access them.
How can I keep my employees from burning out?  
Employees who work from home can feel pressured into answering emails constantly or working all hours of the day. Mental health suffers with an "always on" mindset and that can lead to burnout.
Encourage your employees to find a healthy work-life balance and designate times to switch off – no checking emails, answering office calls or finishing work tasks. Employees with children at home might find it easier to work at night, so they may want to switch off during the day. Others want to be able to unwind with their family during lunch or dinner. As long as your team members communicate their availability, flexible schedules can prevent burnout and give employees time for themselves and their loved ones.
How can I encourage my employees to care for their mental health and wellness?
Many factors can contribute to mental health problems, including addiction, caregiver burnout, financial concerns, sleep deficiency, job insecurity and relationship breakdown. Long periods of remote work could exacerbate these factors and fuel anxiety and loneliness, leading to depression and other mental illnesses.
Routinely check in with your team, not only about their work, but also to ask how they are doing personally. Encourage virtual "watercooler moments" to build or maintain connections, like a non-work-related email thread about TV shows or fun activities. Coordinate video happy hours so employees can catch up with co-workers if they wish.
Watch for significant changes in a colleague's personality or productivity, because those changes may signal the person is struggling. Offer access to counseling and bereavement services in case they need extra support.
What can employers do now to promote physical health?
In recent years, employers have found that investing in the physical health of their employees through wellness programs can help reduce health care costs and lower absenteeism. Weight loss challenges, lunchtime yoga, free or reduced gym memberships and other fitness programs may have been part of your pre-COVID-19 work environment.
With employees at home and gyms closed, you should seek alternatives. Check with your health insurer for resources or content to promote employees' physical fitness, such as online workouts. Start a healthy recipe swap with colleagues. Share a link to stretches that alleviate stress and tension from sitting all day.
Employee well-being affects critical business outcomes such as productivity, workplace safety, customer experience and morale. Connect your colleagues with programs and benefits that help them manage stressors such as anxiety and help improve their nutrition, sleep habits and mental health. Hawaii Employers Council recently released a resource guide with links to a variety of websites, videos, and documents on emotional, financial, physical and general well-being.
Employers should ensure that if employees need help, they know exactly what benefits and services are available and how to access them.
---
Read Part I about legal issues over safety during the COVID crisis and Part II about nurturing employee engagement with a remote workforce.