Legal Issues About Keeping Workers Healthy Amid COVID-19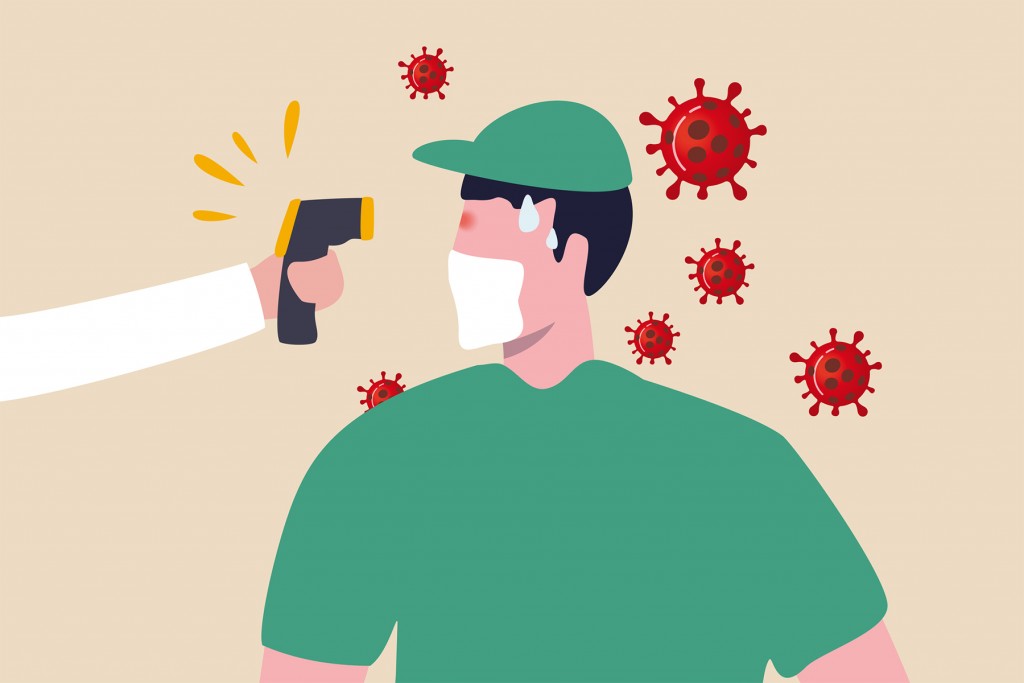 Part I of a three-part series of timely workplace advice articles from the Hawaii Employers Council
Workplace safety should always be on employers' minds, and with COVID-19 continuing to spread, it's even more important to be proactive and vigilant about the health of employees. Many employers are concerned about their legal risks with regard to employee health and privacy during this pandemic. Emily Marr, assistant general counsel at Hawaii Employers Council, discusses coronavirus-related legal considerations for employers.
Can my company screen new hires for symptoms of COVID-19?
You can screen new hires only after you make a conditional job offer, and only if it's done for all candidates. You cannot selectively screen candidates.
Can I take an employee's temperature at work? 
During a pandemic, employers may take an employee's temperature, but be careful you don't spread germs. Also, conduct testing in a respectful way in a private setting and ensure results are kept confidential and separate from the employee's personnel file, in accordance with the Americans with Disabilities Act, which protects the privacy of a worker's health records and information.
Finally, remember that some people with COVID-19 do not have a fever, so you can also ask if they are experiencing other symptoms, like shortness of breath or a cough.
What else can I do if I suspect an employee is ill or has COVID-19? 
You can ask your employees if they are having any symptoms related to COVID-19. If they do have symptoms, they should be sent home immediately. Additionally, you can ask them if they've been tested for COVID-19. If you keep any records of your employees' responses, they need to be kept confidential.
What should I do if my employee tests positive for COVID-19? 
Send them home immediately and let them know they should self-isolate. Communicate with them to make sure they're aware of their benefits, your company's policies, etc.
Inform coworkers or clients of potential exposure. You can't reveal the identity of the employee, but you should inform those who worked directly with that person that they may have been exposed and should self-isolate.
If possible, isolate the employee's work area for as long as possible, ideally 24 hours or longer. Then, properly disinfect the employee's work area in consultation with medical professionals and cleaning experts.
You must contact the state Department of Health to report the incident. Cooperate with their investigative and tracing efforts.
COVID-19 can be a recordable illness under certain circumstances; employers should consult with trusted counsel to determine whether they must report the incident to the Occupational Safety and Health Administration.
When can an employee who has been exposed to COVID-19 go back to work?
It depends. In April, the Trump administration issued new guidelines to make it easier for "critical infrastructure workers who have had exposure but remain asymptomatic" to continue working. These employees in critical roles who are not showing symptoms may return to work with certain precautions, such as: pre-screening an employee before that employee returns, regularly tracking their temperature; wearing masks; social distancing; and regularly cleaning and disinfecting the employee's workspace. This guidance only applies to critical infrastructure workers, such as law enforcement, health care workers or food supply workers, and it is not mandatory.
Those who are not designated as critical infrastructure workers and have been exposed are recommended to stay in quarantine for 14 days and monitor their health. If they do not have symptoms by the end of the 14 days, they may return to work. If they do become sick and can't be tested, they should wait until they are fever free for 72 hours (without the use of drugs to lower their fever), and at least seven days have passed since their symptoms first appeared.
What else should employers know?  
The HR landscape is rapidly evolving in response to COVID-19. Employers should be careful to comply with the Families First Coronavirus Response Act, which requires private employers with fewer than 500 employees to offer emergency paid leave for their employees, subject to certain exemptions. Because the federal Department of Labor's guidance on this new law is regularly changing, it is important to track updates as they occur. Additionally, state and local emergency orders often issue new requirements for employers, such as wearing masks. Check Hawaii Employers Council's coronavirus resource page for the latest news and insights on HR policies related to COVID-19.
---
On Thursday, read Part II about nurturing employee engagement with a remote workforce and Friday, read Part III about wellness for remote workers.