Small Business/Big Challenges: Eric Dill, Partner and CEO, Ko'olau Distillery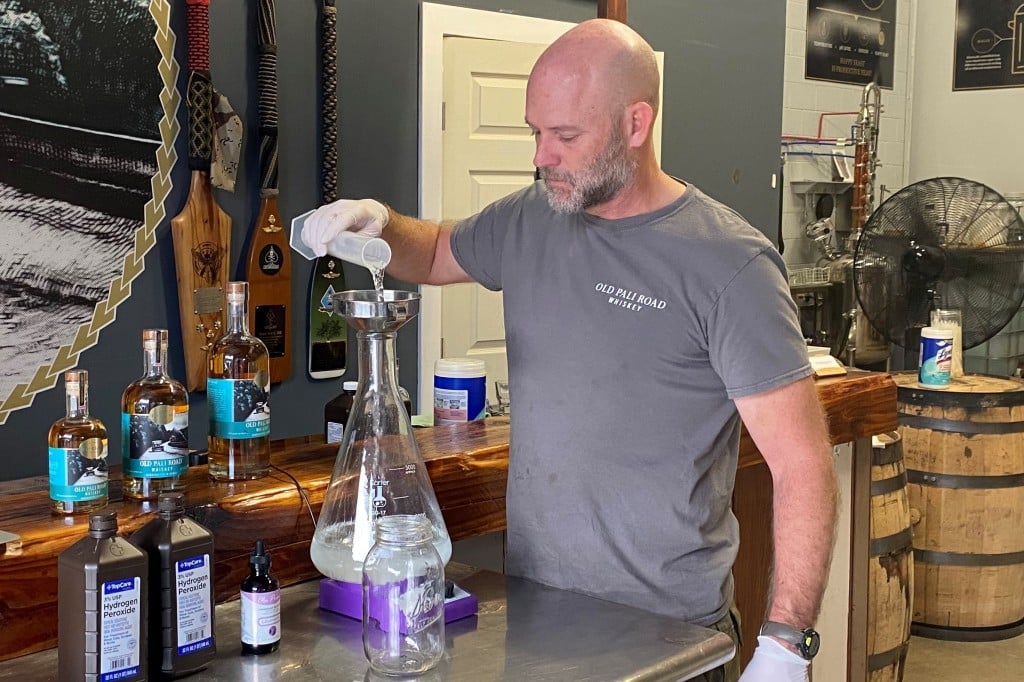 How is Ko'olau Distillery coping with the COVID-19 crisis?
Ko'olau Distillery is doing our part to help fill a critical need in our island community. Because of our Distilled Spirits Producer permit, we can legally make the alcohol required for hand sanitizer. We are leveraging that capability and using our knowledge from blending and proofing Old Pali Road Whiskey to make hand sanitizer per the FDA and WHO protocols.
Are you considering changing your business model?
Our passion is making exceptionally smooth whiskey. We will return to that passion as soon as possible. We believe we will continue to make hand sanitizer. Right now, we are using all the distillate for a run of hand sanitizer. In the past, we would use the less desirable whiskey as a cleaning product for the distillery's equipment and retain the finest whiskey for Old Pali Road barrels. In the future, we will use the "heads" for making hand sanitizer for guests that take our Whiskey 101 tours.
What do you think your business will look like at the end of this year?
It is difficult to estimate the impact of COVID-19 on the Hawai'i tourism industry, which we are reliant on for our economy. Our Whiskey 101 tours were an hour-long class on how whiskey is made in general and how we specifically make it at Ko'olau Distillery with local ingredients and our equipment. The Whiskey 101 tours were very popular and were booked out prior to the shutdown. If we start seeing tourists again by summer, we will be able to survive.
Have you found silver linings in these difficult times?
Absolutely. We learned that we can quickly adapt and change to help our community when needed. We are keeping front line personnel such as healthcare workers, police, fire and EMS workers safer. We helped keep clinics open that were going to shut down. We are enabling drive thru testing sites to open. Our product is assisting other essential personnel such as dock workers, USPS workers and grocery store clerks to continue working. Knowing we were doing our part to help our community is the silver lining for us.
Do you have advice for other local companies?
It has been great to the see the adaptability and kokua of Hawai'i's local businesses. Finding a way to provide services, while following the state and federal guidelines has been critical for us.