Challenges Facing Nonprofits: Make a Wish Foundation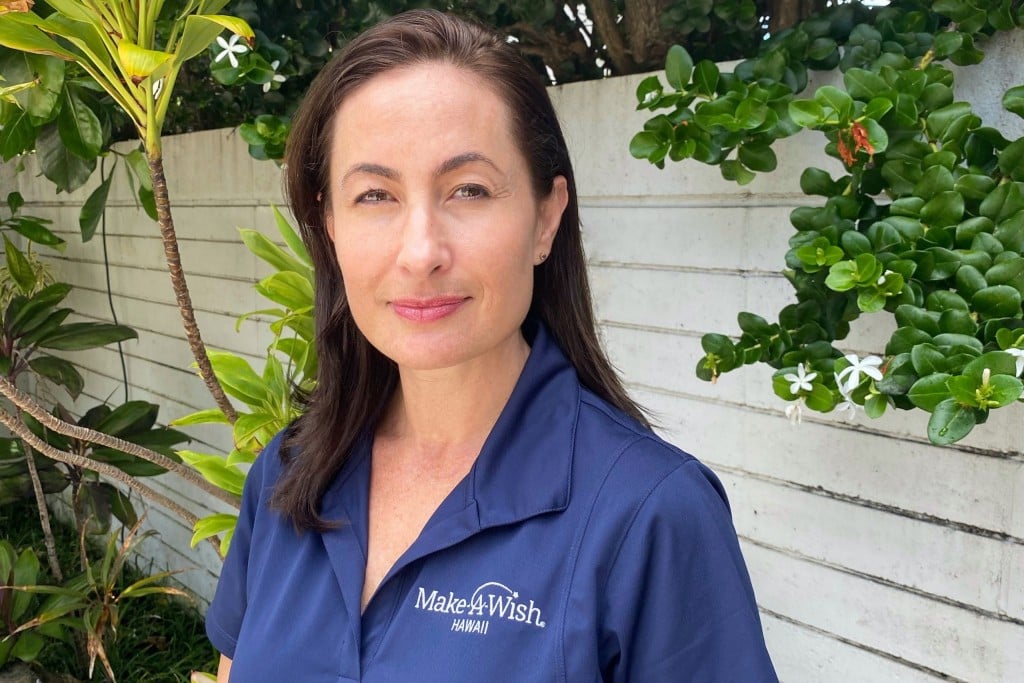 Virtual Interview: Trini Kaopuiki Clark, President & CEO, Make a Wish Foundation
How has your organization been able to continue its core mission(s)?
Although we've had to adapt in many ways, our mission of granting life-changing wishes for children with critical illnesses is not on hold. In fact, we've been innovative in developing novel ways to continue delivering strength and hope to our local wish kids and their families – and engaging our supporters in the process. Thanks to the community's continued support, we've still been able to grant nontravel wishes, many of which are particularly poignant at his time: wishes for a bed of one's own, a cell phone to call family from the hospital, and backyard play spaces. For children whose wishes have had to be postponed, we are sending care packages and messages of hope to let them know we are working to grant their wishes as soon as it's safe.
How has the COVID-19 crisis affected your donations, fundraising and other cash flow?
Like many organizations, COVID-19 has had a significant impact on our operations. While we have been fortunate that the community has rallied behind our mission during this difficult time, it does not make up for the significant loss in revenue caused by having to cancel and postpone in-person fundraising events. We recently held a virtual talent show, where the community voted for their favorite acts with $5 gifts – high-fives to our waiting wish keiki. We were elated by the success of this campaign, which raised over $60,000 thanks to a match from presenting sponsors Domino's in Hawai'i and Jersey Mike's Subs Hawai'i. We are now working on our first virtual gala, WISH! A Virtual Celebration of Hope, airing on K5, the Hawaii News Now app and our social media channels on June 11 at 7 p.m. With more children than ever waiting for a wish, we hope the community will join us by tuning in, participating in the silent auction and making gifts of any size.
Have you been able to find new ways to support communities in Hawai'i? 
Yes, it's certainly been an unexpected benefit to this unusual period that we've been able to engage with our wish families and supporters in new ways, particularly those on Neighbor Islands. For example, the state-wide virtual volunteer trainings we've begun offering have brought even more wonderful people into our mission. In turn, those volunteers are working with kids in their communities directly via video chats and other digital forms of communication to help plan their wishes and join them on their journeys. In addition, many former wish families have teamed up with us to stay in contact with waiting wish families and share encouragement and advice from their own experiences. We are truly humbled by the ways in which our mission can unite the entire community, even from afar.
How do you think your organization will be different at the end of this year? 
While our community has been wonderfully supportive, we recognize that our partners' philanthropic priorities may shift and that many of our individual supporters are also navigating very difficult times. Because we do not typically receive any state or federal funding, the economic impact of COVID-19 on our organization will be significant. As a result, we have had to streamline our operations, strategize how to diversify our revenue, and discover ways to do more with less – without sacrificing the quality of the life-changing wishes we grant. At the end of this year, we realize that our work schedules, events, and fundraising initiatives will likely look very different than they did last year. However, our entire team is continuing to adjust and innovate each day, because we all know that wishes are an integral part of a child's medical journey and that they deliver essential hope and strength.