Hawai'i Coworking Spaces Adapt to COVID-19 Crisis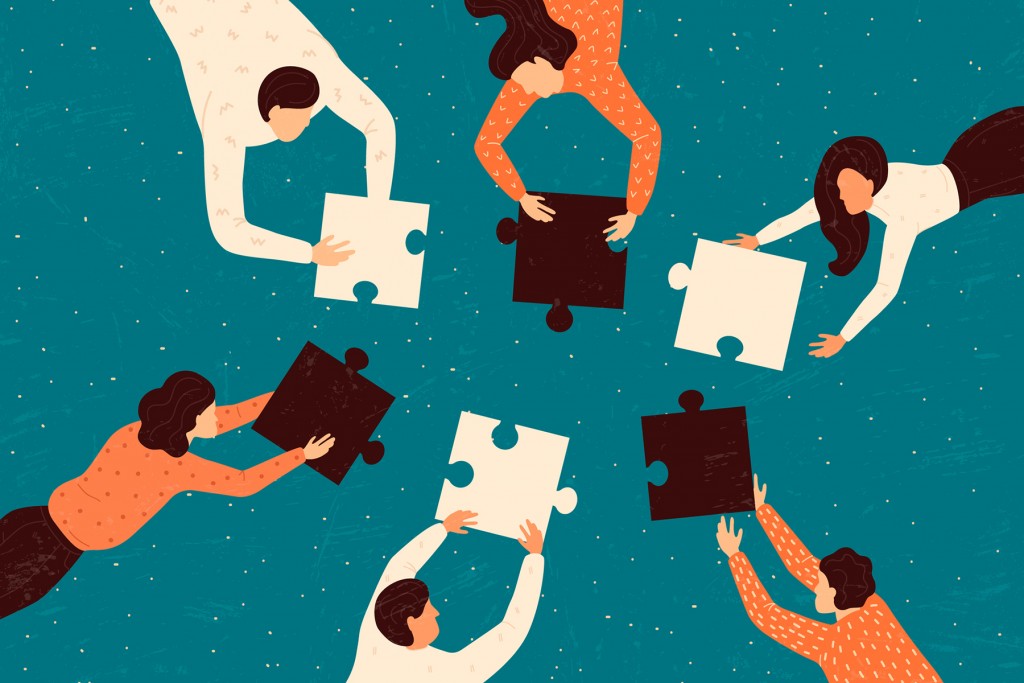 When their operations were derailed by COVID-19, three coworking communities pivoted so they could keep supporting their social enterprises, entrepreneurs and startups
Coworking spaces are designed to foster innovation. So it is no surprise that these three collaborative communities pivoted in creative ways when their local brick-and-mortar locations were restricted by social distancing rules.
The three communities are experimenting with new ways to serve and guide members and to encourage collaboration so members address each other's business needs during the COVID-19 crisis. The spaces fostered networks and the organizers want those networks to thrive virtually.
Ka Waiwai is a coworking space founded in 2017 where community, culture and commerce blend with a Native Hawaiian focus. Co-founder and managing partner Mahina Paishon-Duarte says the space on University Avenue between King Street and the H-1 Freeway had been hosting 300 to 500 people each week, spread over two or three events and daily coworking participants. That ended March 10 when Ka Waiwai closed the space.
"It has definitely hit us hard in terms of revenue generation," Paishon-Duarte says, because events generated about half of the startup's monthly revenue.
"Financially we are struggling, but we are rich with community relations and goodwill. We are all coming together and giving what we can, whether it be monetary or nonmonetary resources, and just sharing it," Paishon-Duarte says. Most of Ka Waiwai's coworking members have maintained their memberships, at least for now.
But more than half of the company's 11 employees have been furloughed. Paishon-Duarte hires them hourly when she can, and says, "They still check in with us several times a week and offer their kōkua and volunteer."
Virtual coworking memberships allow Ka Waiwai's "business action center" to match people's talents and needs so they can help solve each other's business challenges, she says.
'Awa & 'Ai nights traditionally are in-person events with food, 'awa and live music. Paishon-Duarte says Ka Waiwai reinvented the gatherings on March 27 by offering drive-thru pickups of food from local farms and vendors plus live music streamed online.
Ka Waiwai has also launched a series of online workshops. The short videos produced so far focus on lomi lomi massage techniques that people can practice at home and another gives cooking tips from chef Mark Noguchi, Paishon-Duarte says. Upcoming workshops can be found at their website under the learn tab.
"The silver lining in it all is I have seen aloha activated in really powerful ways. What I mean by that is I think the situation has forced us to break down silos and allow us to see each other for our value. Now we are starting to see one another again as whole individuals that have an abundance of talent and resources to share instead of seeing one another purely from a transactional perspective."
"The uniqueness of the space is that it's an analog form of getting people together," says Impact Hub Honolulu co-founder George Yarbrough. In an age of digital connection, Yarbrough says, there is efficiency in face-to-face communication and the personal connections that are created.
But those personal connections are largely on hold. Stay-at-home orders have hurt the Hub's operations and it's not clear how many people will cancel their memberships, Yarbrough says.
Since March 16, access to its Kamake'e Street coworking space has been restricted to officeholders, select members and businesses that provide essential services, co-founder Nam Vu says.
"We are always evaluating the situation to be sure we are doing the right thing," Vu says. "But the right thing isn't always obvious in the current environment."
For instance, the Hub stopped its internal coffee service because it seemed a wise move, only to reconsider after realizing that members who went out for coffee were at risk of being exposed to the coronavirus. "Is that safer than us just providing the coffee and making sure proper hygiene is practiced?" Vu asks.
This reasoning is applied to all continued operations at the Hub. The controlled access environment with heightened sanitation and proper social distancing can be a safe place for members to work, Vu says.
Yarbrough says the Hub is considered an essential service because it houses essential service providers such as financial sector workers with VPN connections to their companies. "We've kind of oriented the space so everything is a little bit farther apart, at least 6 feet," Yarbrough says.
In mid-March as offices first sent workers home, the Hub received a flood of inquiries from local professionals looking for somewhere to work, Vu says. But the Hub stopped issuing new memberships – to protect and preserve the space for existing members, Vu says.
Also rejected were people who called from California, Seattle and elsewhere. "Their company says work at home and they basically said, 'If I'm going to work at home, there is a $99 round-trip ticket to Hawai'i, so I'm going to work in Hawai'i'," Vu says.
Vu says the Hub is already pondering the future. "If we look at historical trends through an economic downturn, what happens is that people who get fired or laid off reevaluate their situation. A certain number of those people are going to want to exit their career path and start their own business, or become consultants or contractors," Vu says.
Vu and Yarbrough are looking to help those nascent entrepreneurs make good choices. "We want to make sure people are ready for it and aware of what it takes to be able to do that," Yarbrough says. The team is assessing how to most effectively launch this service.
"We work really hard and we are a small team with big goals and large ambitions. So (this time is) an opportunity to self-reflect and figure out what can we be doing better and how we can support the community in this time of need," Yarbrough says.
He has been pondering how this global crisis will affect work going forward. "Is this going to be an opportunity for people to understand the benefits and value of coworking? A business doesn't necessarily need to shoulder the large overhead cost of an office, when they could let a coworking space shoulder those expenses and be nimble under us."
Hundreds of people visit the Entrepreneurs Sandbox on a normal day and attend one or more of its many events and meetings, and that humanity energizes members. "Sandbox is so in-person and I think that's why people love it," says Dan Pham, director of operations.
The Sandbox team is now trying to figure out how to transfer that allure to an online experience and to save the jobs of its nine employees. He says a lot depends on whether members and tenants can continue to pay rent.
Sarah Nanbu, program and events manager, says the Kaka'ako facility is closed to the public and just a few essential business operations are taking place within. "Our messaging to (members) has been, if you're performing an essential job and you need to go into The Sandbox, you can."
Nanbu says the Sandbox team plans to host online versions of the educational programs that normally take place there, like a webinar on women in tech set to take place April 23 at 2 p.m
The Hawaii Technology Development Corp., a Sandbox partner, is closely monitoring developments on commerce, economics and small-business loans. Pham says they have been disseminating that information to all the members of the Sandbox as quickly as possible.
HTDC has partnered with the state's Department of Labor and Industrial Relations to set up a call center within the Sandbox space to support the currently overwhelmed unemployment insurance system. Len Higashi, acting executive director at HTDC, says they reconfigured the space to offer 18 workstations, safety protocols, cleaning service and keyless mobile access for DLIR staff and vendors.
"It is the coworking culture that allows us to do this," Higashi says. "It highlights that coworking spaces like the Sandbox are equipped to deal with rapid change and the culture it instills gives us confidence that we will persevere no matter what lies ahead."