Crafting Egg Shells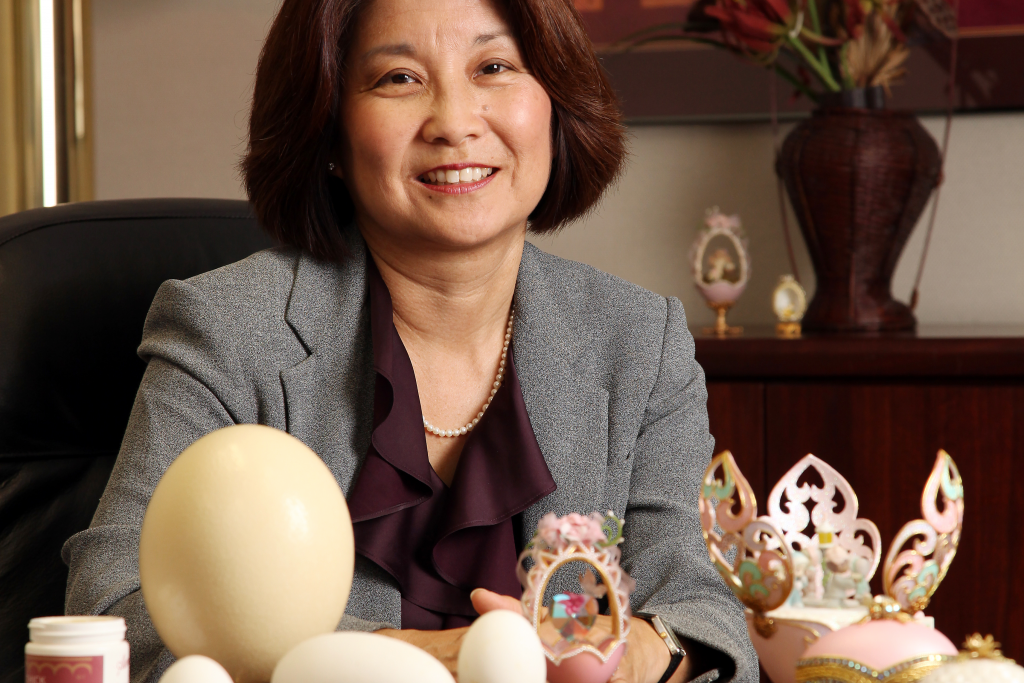 Michele Saito, president of Farmers Insurance Hawaii, Inc., already enjoyed arts and crafts when she came upon the obscure art of eggery two decades ago. How obscure is it? There isn't even a Wikipedia page on it.
Enthusiasts turn egg shells into art, some of which can open up like dioramas or be used as jewelry boxes. Chicken eggs are too fragile, so artists use duck, goose or ostrich eggs and add a myriad of materials, including paint, beads, cords and rhinestones.
"You're decorating the outside of the egg," Saito says. "Normally, what you would do is create it so you can open up the eggs and then you'd create a little scenery or have a little figurine in the egg.
"It can be very tedious," Saito says. "For me, I like beading. You can decorate the eggs and you would just hand-bead it. You just glue on every little piece and make a design. It takes awhile to do one egg, depending on how fancy you want to make it. I just really enjoy the end result and other people just love it, so I started to make it and people saw it and I'd give some away as gifts."