Different Where It Counts…
Every Student Is Worth the Effort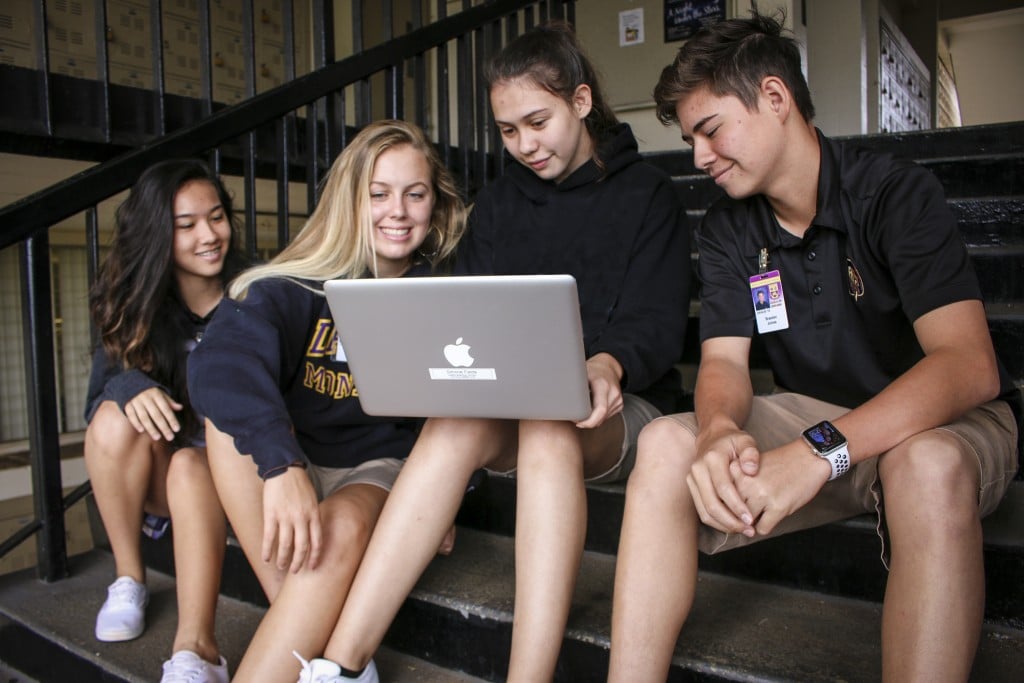 Damien Memorial School
Founded in 1962, Damien Memorial School provides young men and women grades 6 to 12 with a quality Catholic, college preparatory education. It focuses on the development of the whole person and celebrating the value and dignity of each person in the tradition of the Congregation of Christian Brothers.
Over the years, Damien has gained recognition for its academic rigor and its emphasis on the Catholic identity and spiritual life of its students. The school's value-based learning environment is exemplified by its motto, "Viriliter Age" (Latin for "act courageously"), which encourages students to be responsible, respectful, and community-minded citizens. A quiet and safe campus in Honolulu and a student teacher ratio of 12:1 ensure individualized attention from dedicated teachers and a close-knit community among students.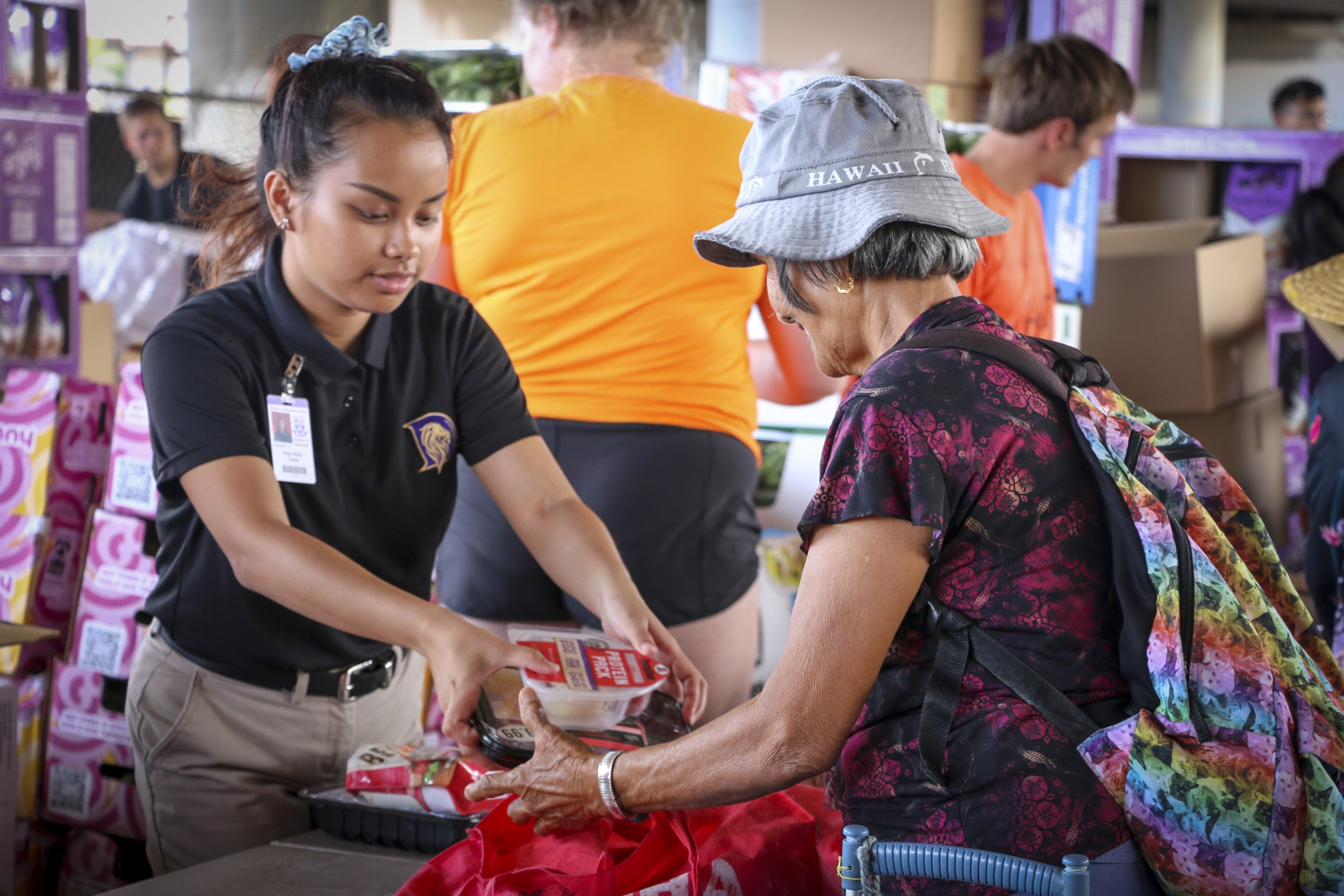 The school is committed to providing an education that prepares its approximately 700 students annually to excel in institutions of higher learning and to succeed in their chosen future. Every year, about 98 percent of Damien's graduates pursue higher education, and its Class of 2019 earned $8 million in academic scholarships to attend over 80 prestigious colleges and universities across 23 states nationwide.
Accredited by WASC, HAIS, and WCEA, Damien's comprehensive curriculum of college prep academics, athletics, and the arts includes AP and Honors courses, and various electives. Its advanced science and technology opportunities include a 1:1 MacBook program for students, the use of eTexts vs. traditional books, a Design and Innovation Studio, a nationally recognized Robotics team, and a Media Center to accommodate live broadcasts, podcasts, audio and video recordings, and digital photography. Damien is also one of the few schools in Hawaii offering hydroponics and aquaculture labs for its students.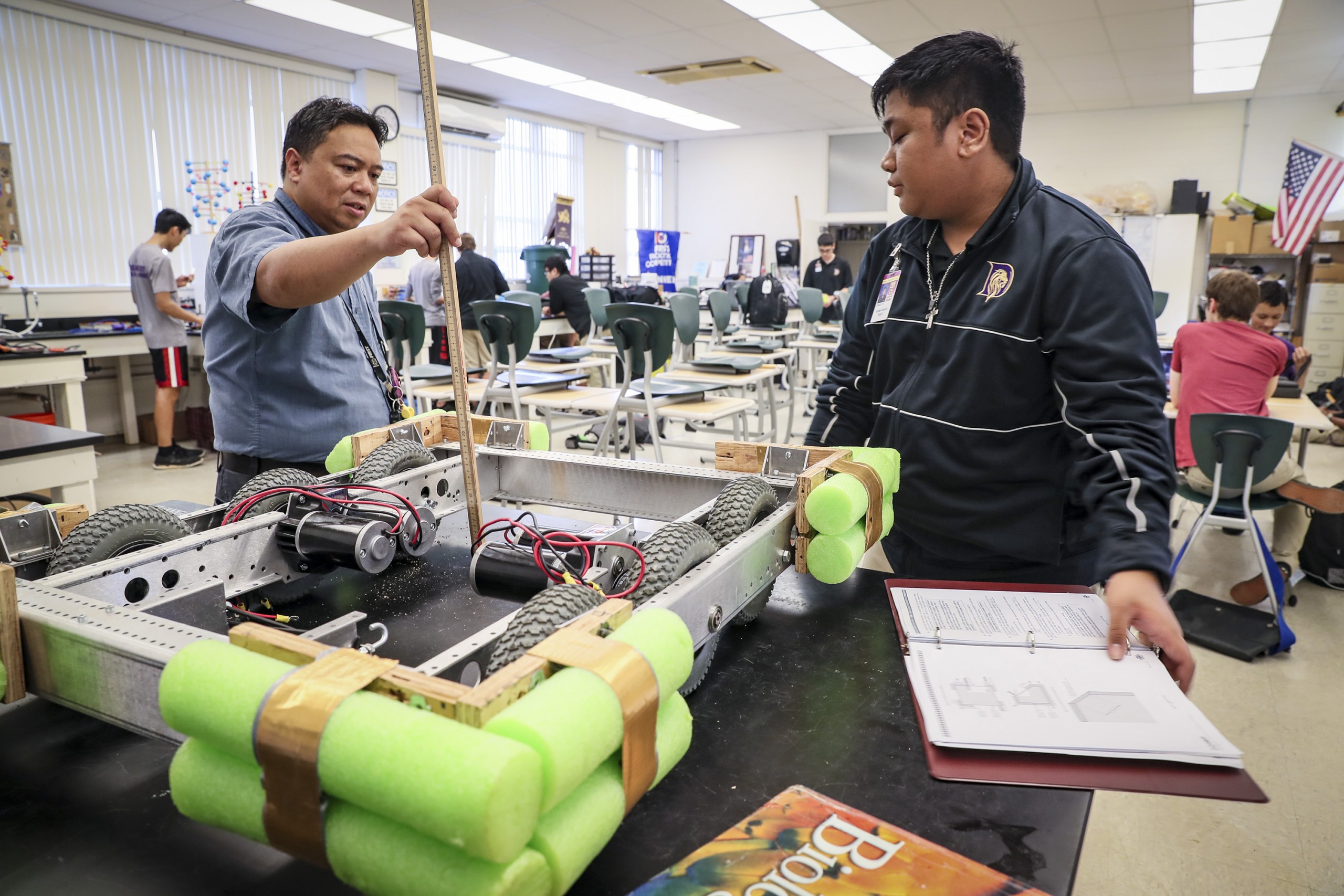 Recent school upgrades place Damien at the forefront of advanced technologies. PowerPoint Projectors have been replaced with streaming technology and a significant increase in broadband than can enable content to be sent from teacher laptops on to new 70 inch TVs in each classroom. All faculty and staff are equipped with Verizon Smart Phones for lesson sharing and security. Our President, Brother Brian M. Walsh and our Vice President, Brother Christopher D. Hall, are certified as providers of Twenty-first Century ONLINE LEARNING.
A full athletic program fields competitive varsity, junior varsity, and intermediate teams in the Interscholastic League of Honolulu. As a legacy of the school's two patrons, St. Damien of Molokai, and Blessed Edmund Rice, the founder of the Christian Brothers, Campus Ministry and Christian Service are integral parts of the school culture, providing opportunities for faith formation and personal growth.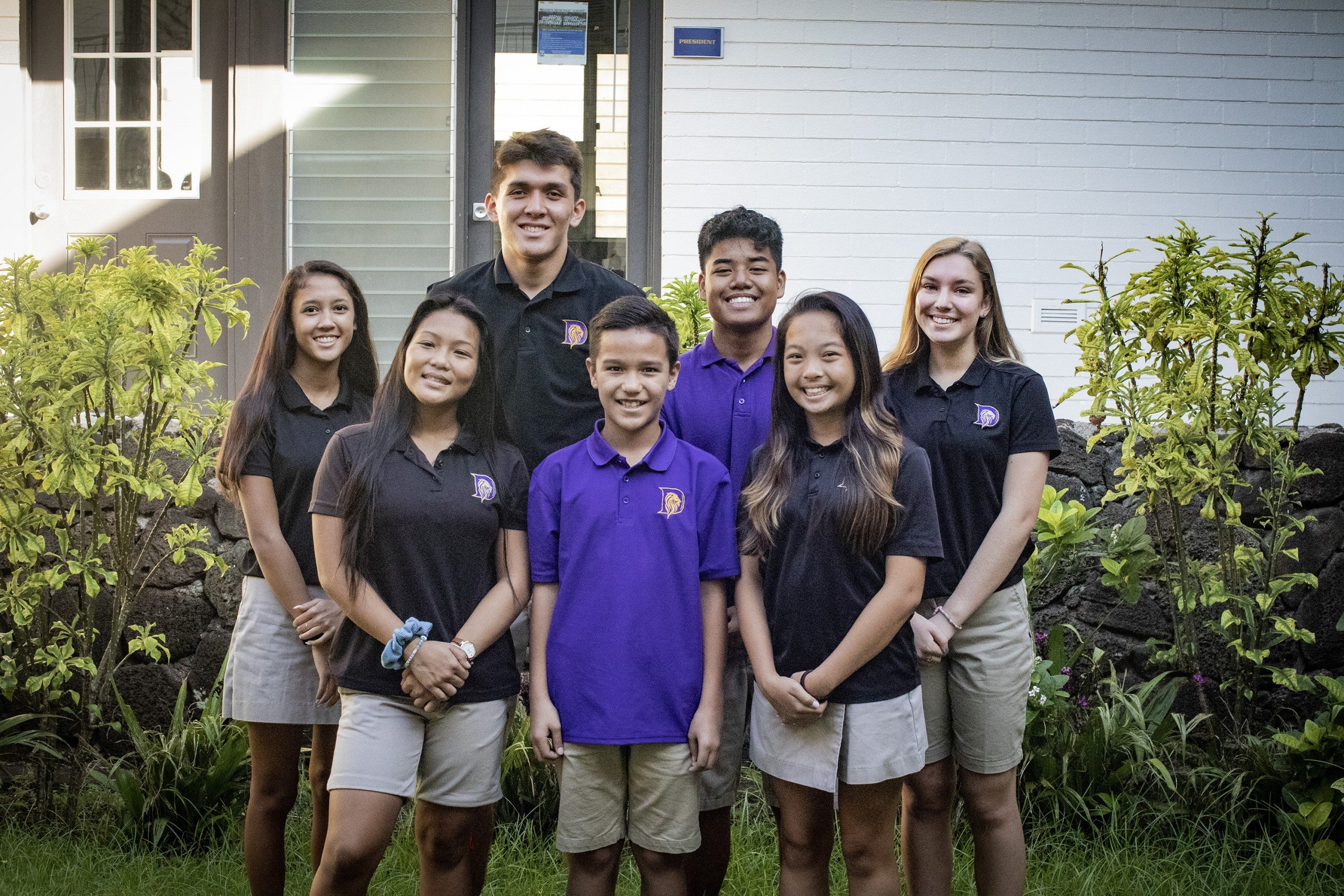 Located near Bishop Museum and Daniel K. Inouye International Airport, Damien is easily accessible from Downtown Honolulu, Leeward and Windward communities, and Oahu military bases. Families are welcome to schedule a campus tour and experience the "Damien Difference" for themselves.
Damien Memorial School
1401 Houghtailing St, Honolulu, HI 96817
damien.edu