Data on Women and Money in Hawaii and Nationally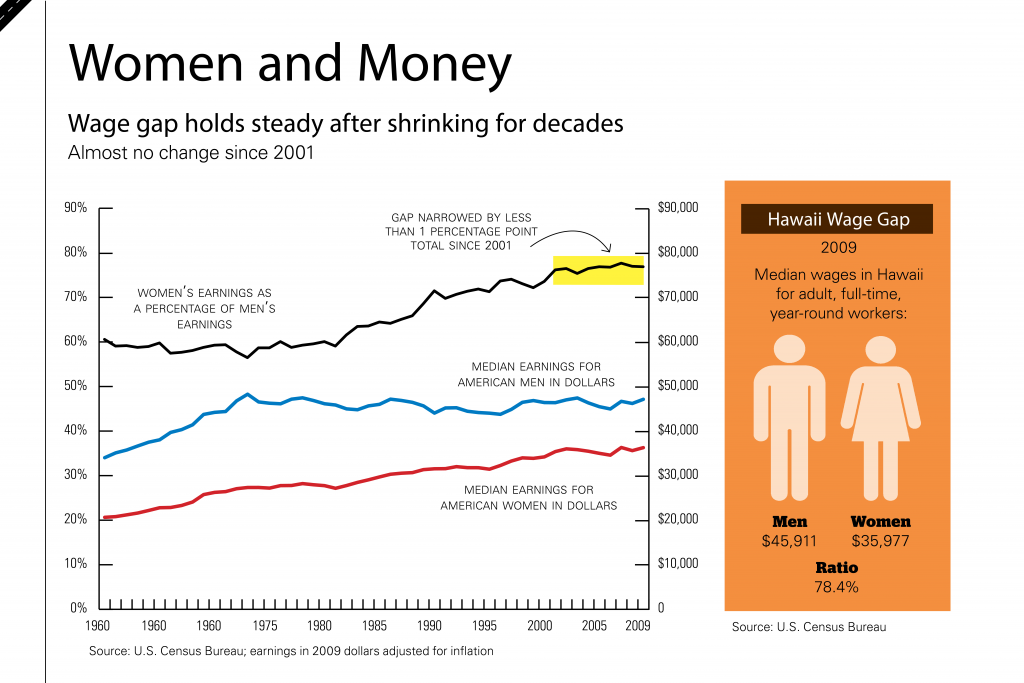 Wage gap holds steady after shrinking for decades
Almost no change since 2001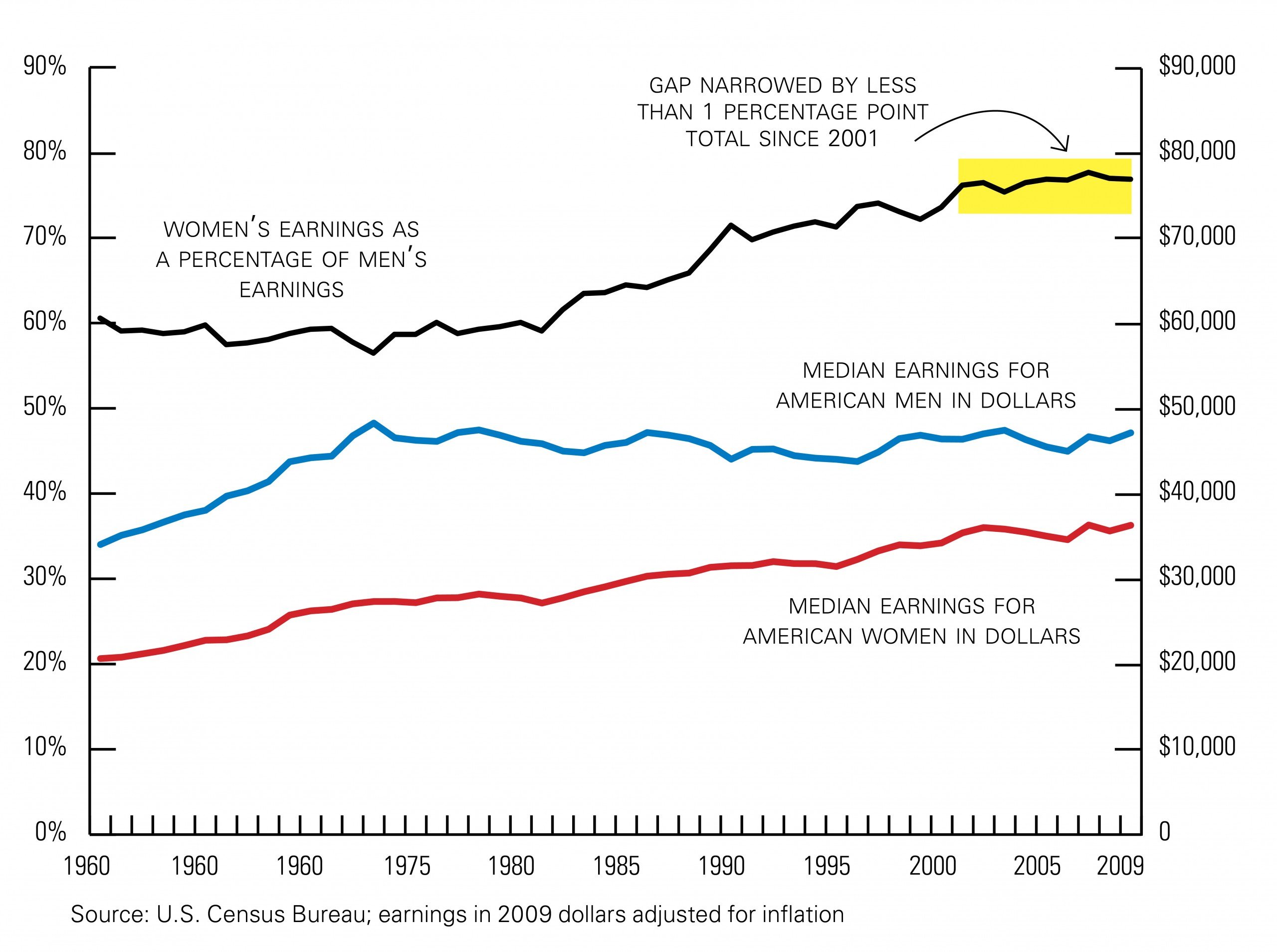 Hawaii Wage Gap 2009
Median wages in Hawaii for adult, full-time, year-round workers: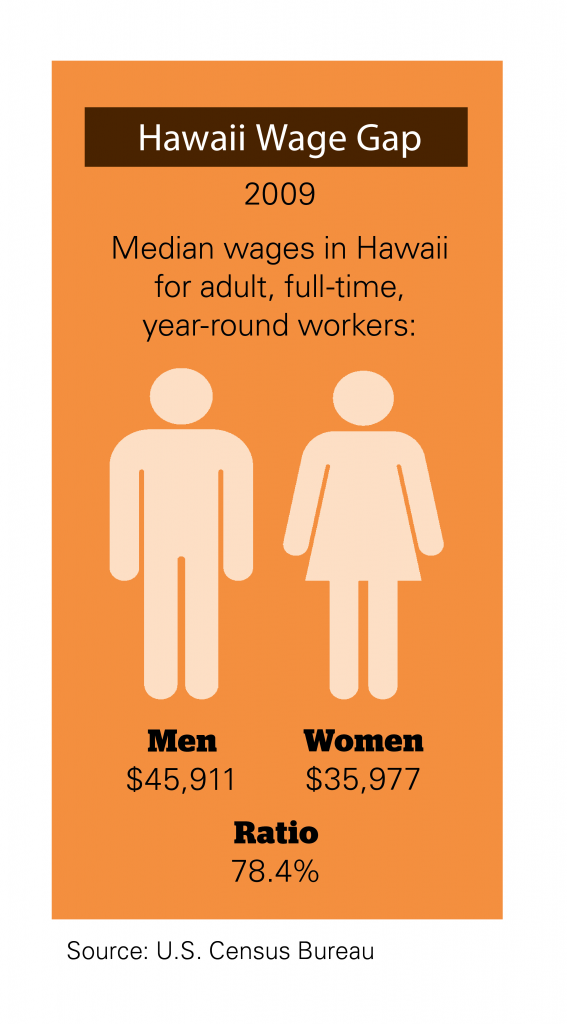 Success in College
Women are 1.5 times more likely than men to graduate from college or earn advanced degrees. African-Americans and Hispanic women are more than twice as likely to graduate from college than their male counterparts.
Young, Urban Women Unmarried, childless women between the ages of 22 and 30, and living in more than 300 of the nation's largest metropolitan areas, earn more than their male counterparts. The women make a median income of $27,000 a year, or 8 percent more than comparable men. In Atlanta, their advantage is 121 percent of male income, and in New York, 117 percent.
Race and Gender Differences
Median Annual Earnings for Full-Time, Year-Round Workers, 2008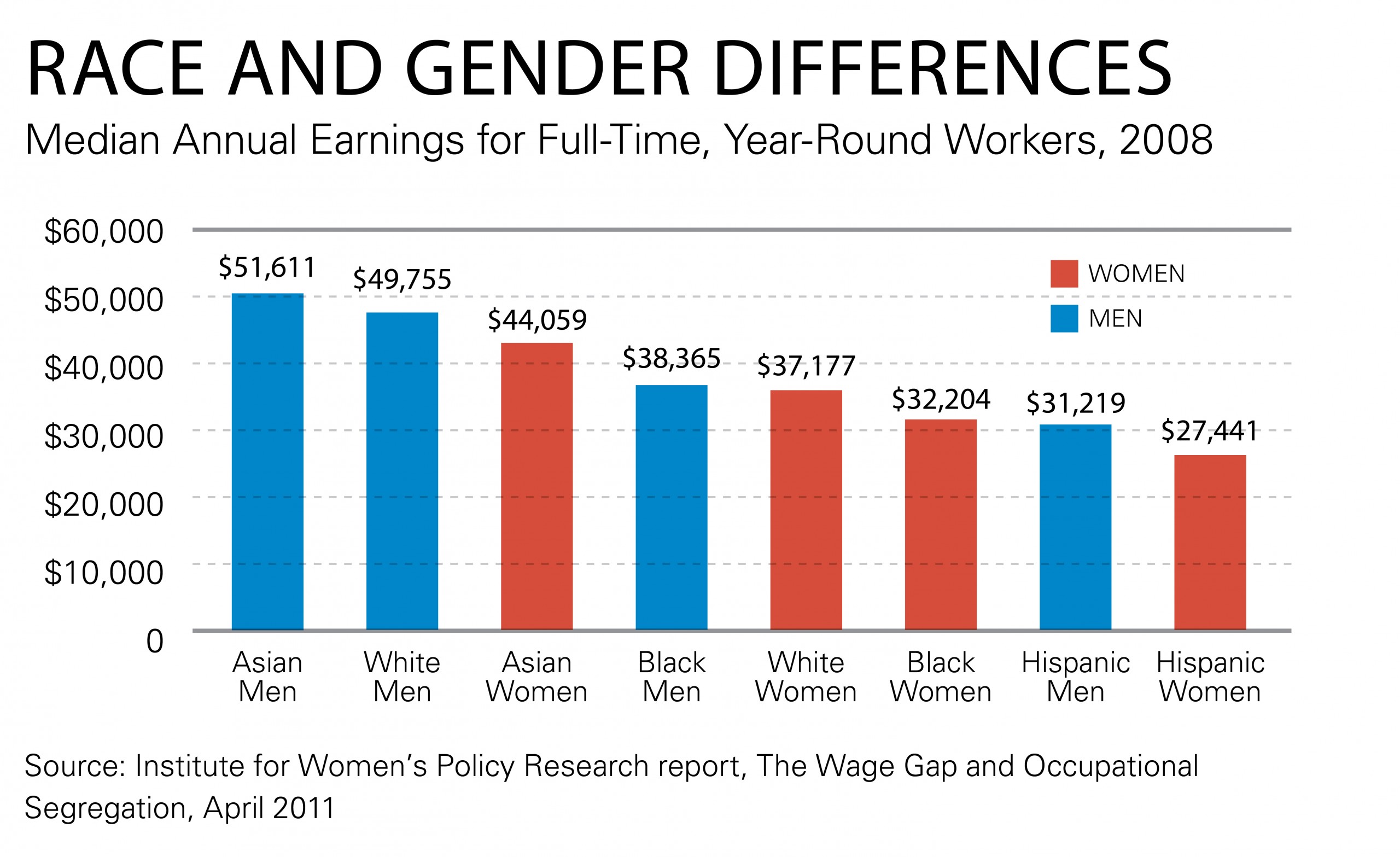 Pay Gap Nationwide by Occupation
Weekly Earnings, 2010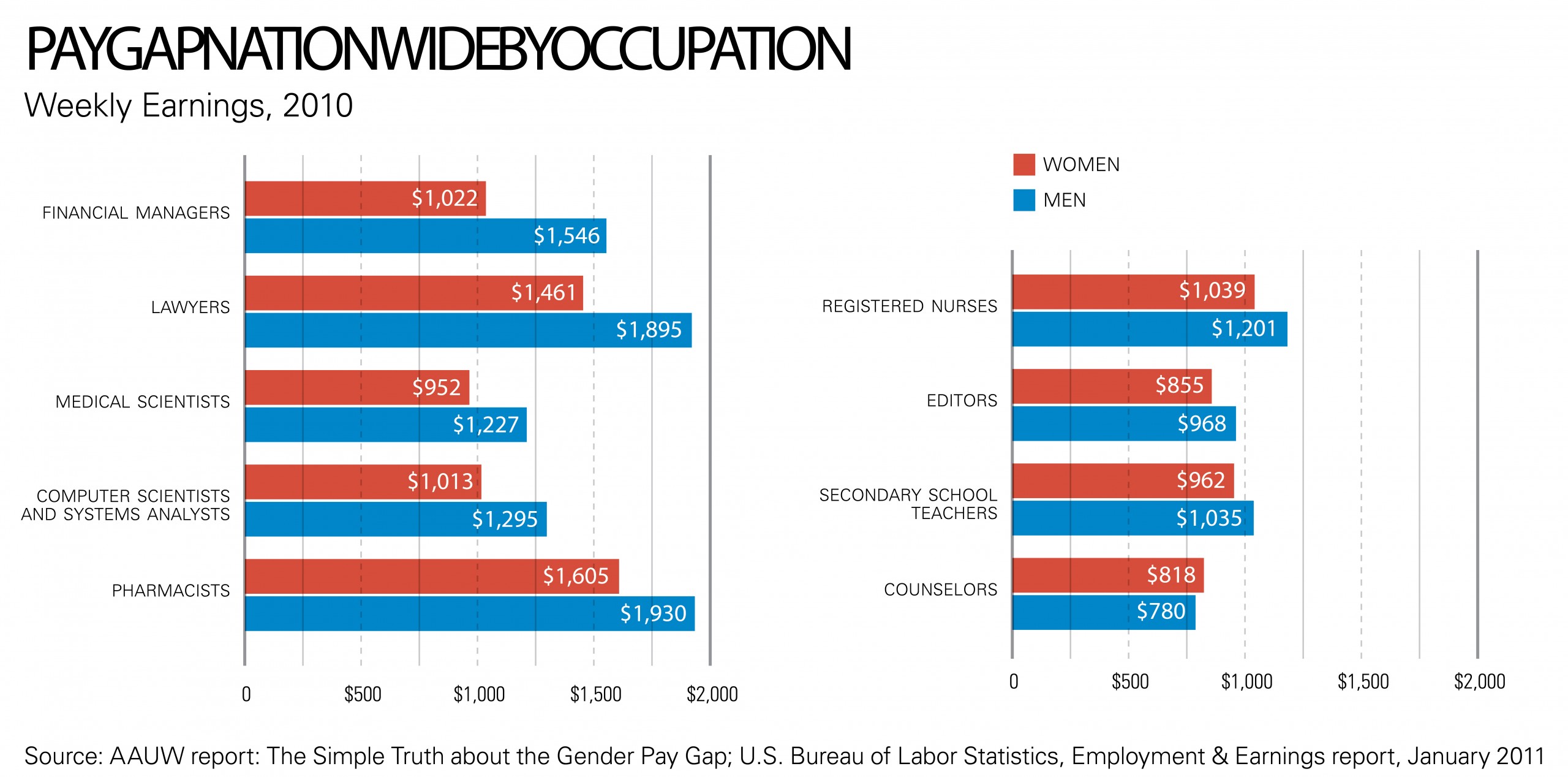 Women in Poverty
More than 55,000 Hawaii households are headed by women. Of that group, 21 percent of the households fall below the poverty line.
The Gender Pay Gap by Industry