Deadly "Superbug" arrives in Hawaii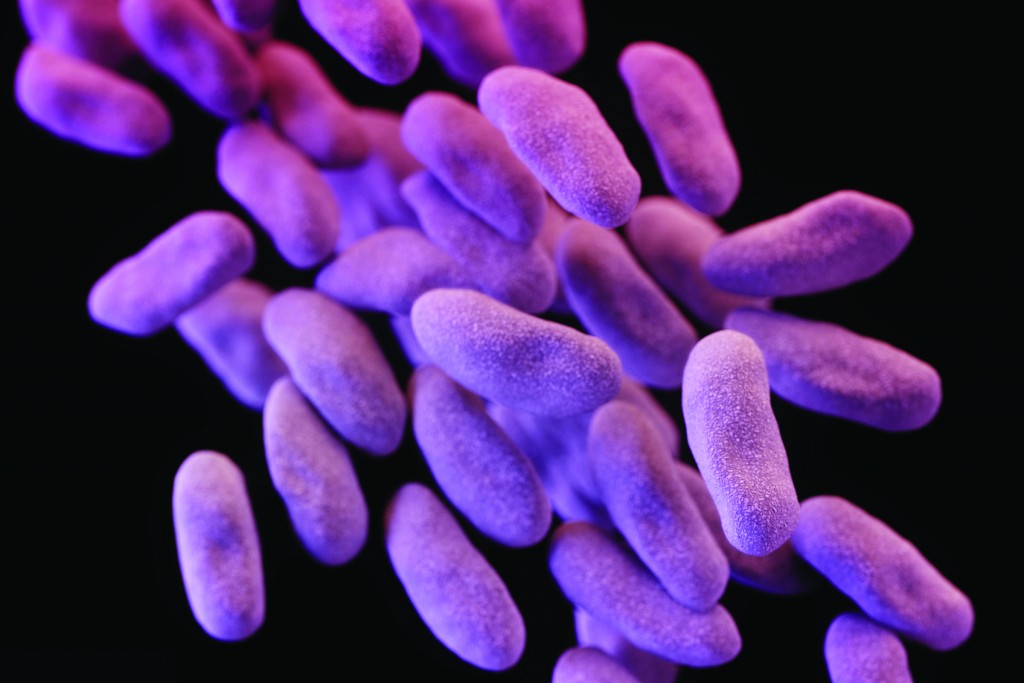 If patients and their families worry about acquiring an infection in the hospital, they're probably thinking about the drug-resistant staph infection called MRSA.
But hospital administrators and health officials say MRSA is no longer a major risk, with more patients coming in with infections they've acquired in the community than picking up the bug in their hospital beds.
Instead, the top concern today is a virulent and highly contagious "superbug" called CRE (carbapenem-resistant Enterobacteriaceae), a bacterial infection resistant to nearly every form of antibiotic, with a mortality rate of 50 percent.
After watching it progress across the mainland for the past decade, health officials say CRE has finally arrived in Hawaii.
State Department of Health epidemiologists confirm that the first case of CRE was reported in Hawaii during 2013, with a second case appearing at a different facility in March of this year.
Both patients were adults at Oahu hospitals and one patient has died, says deputy state epidemiologist Dr. Melissa Viray, although she did not know if the death was due to CRE or another condition.
"We've been afraid of this for a while," she says. "The important thing is, it's here. It's real now, and we've got to move."
Viray and state epidemiologist Dr. Sarah Park denied a request to identify the hospitals where CRE has been reported, saying they did not want that to be the focus of news stories, and that it could violate patient privacy.
"The fact is, from our perspective, it's irrelevant where it happened," Park says. "The real news is we have CRE here and we have to sit up and take notice. I don't care where it happened, frankly."
(Hawaii Business has filed a public-records request with the Office of Information Practices seeking the names of the hospitals that treated the CRE patients.)
Viray says CRE is not necessarily untreatable, but may be resistant to every form of antibiotic in most hospitals' arsenals. With so few options available, doctors may be forced to try harsher drugs with potential side effects like kidney damage, or which may have more potential adverse reactions than conventional antibiotics.
"There have been some cases on the mainland where I have not had a single antibiotic I could use," she says. "Those are not as common yet, thank God."
The most important step hospitals and healthcare providers can take to stop the spread of drug-resistant infections is to make sure they have strong policies in place to prevent the misuse of antibiotics, she says.
Patients can help by not insisting on a prescription for antibiotics when their doctors tell them it's unnecessary, she adds. "If we continue to misuse them, we're going to lose them, effectively," she says.
Numerous Hawaii hospitals say they already have policies in place to limit the use of the "big guns" in their antibiotics arsenal.
Queen's protocol includes prompting physicians to consider less "heavy" antibiotics when possible, and having pharmacists check lab cultures to make sure patients are being prescribed the best kind of antibiotic for the bacteria causing their infection, says Dr. Leslie Chun, chief quality officer and VP of medical-staff services. In the coming year, the hospital will also be assigning a physician to work on improving antibiotics stewardship, and hiring a new pharmacist to help with prescriptions, he said.
One "very good sign," Chun says, is that antibiotic resistance doesn't seem to be increasing at Queen's, unlike at many large mainland hospitals.