Detox with Art
Clear your head of business challenges with an art class at the Honolulu Museum of Art School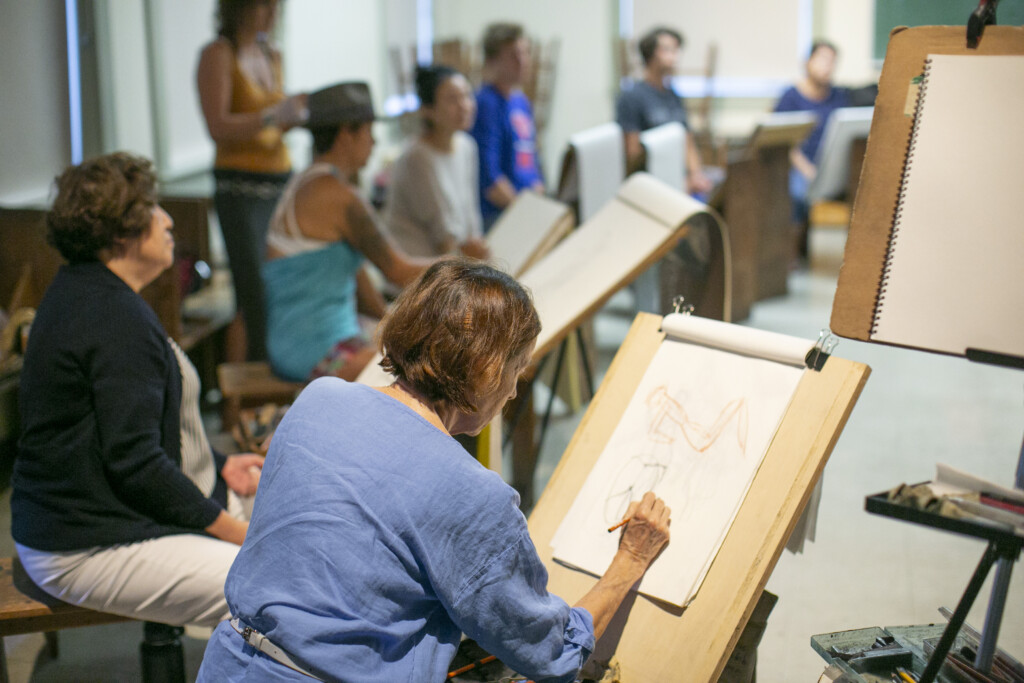 Strategizing, number crunching and managing staff all day can take their toll on mind and body. If pickleball and Netflix binges aren't helping manage stress anymore, the Honolulu Museum of Art suggests taking a class at its Art School.
A Drexel University study found that making art can significantly reduce stress-related hormones in the body. Researchers found that 75 percent of participants' cortisol levels lowered during 45 minutes of making art using basic materials such as paper and markers, modeling clay and collage elements.
Director of Learning and Engagement Aaron Padilla says adult students at the Art School often tell him art classes are "their therapy." A skilled ceramicist himself, Padilla finds his weekly sessions working with clay are as restorative as meditation, and help him unwind after a hard day in the office.
Registration for the Art School's fall classes is now open. Students can choose from Studio Art, Drawing and Painting, Ceramics, Printmaking, and Fiber Arts classes. Absolute beginners who aren't ready to commit an extended period to a class can opt for something like Composition and Design, which is a one-time, two-hour session. If you get hooked, you can move on to an eight-week drawing class that includes time sketching in the museum's galleries.
This semester also includes two classes with artists who currently have exhibitions at the museum—internationally known Japanese printmaker Yutaka Takayanagi and Honolulu-based painter Lauren Hana Chai.
Class tuition includes unlimited admission to the museum for the duration of a class. The perk has been such a hit with students, that many are joining HoMA as members. Plus, members get $10 off class tuition.
To register for summer classes, go to honolulumuseum.org/art-classes.


The Honolulu Museum of Art
honolulumuseum.org
808-532-8700