Diamond Head Theatre is Fun and Frugal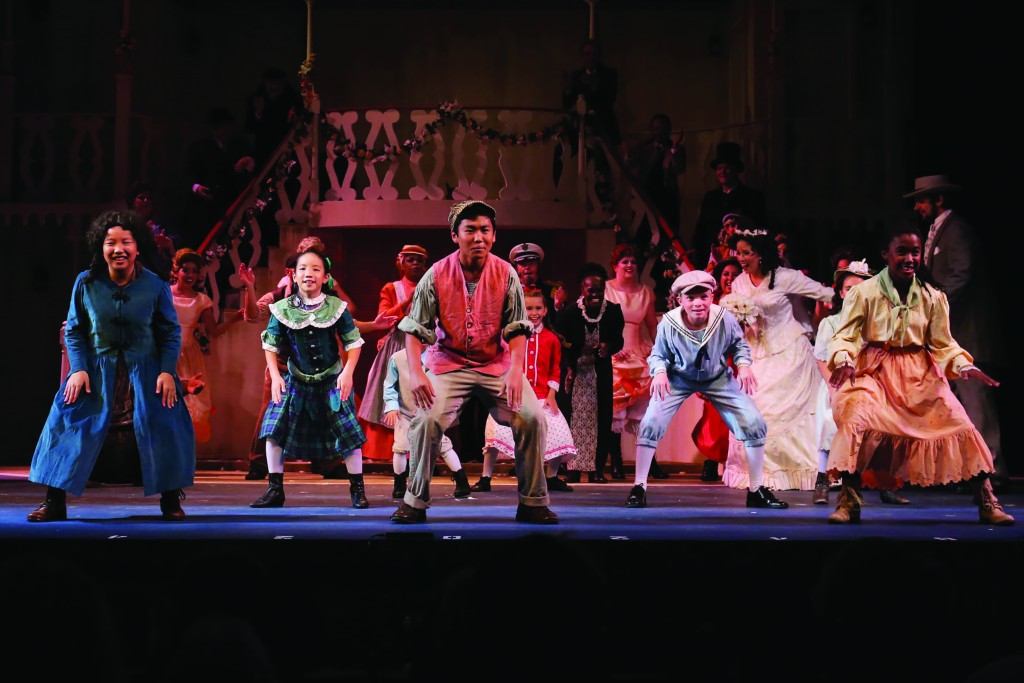 The Diamond Head Theatre is celebrating its 100th anniversary this season, but there was a time when it seemed like it might end its run right around its 80th anniversary.
A few bad decisions – including paying actors more than it could afford and producing some risqué shows that offended patrons – had put the nation's third-oldest continuously operating community theater in the red.
Enter Deena Dray, a 15-year veteran of the banking world, as executive director. She drew on her experience at First Hawaiian Bank, as well as director of the nonprofit ASK-2000 and as a DHT board member, and effectively got the theater back in the black.
It's been that way for the past 19 years.
"There wasn't this overarching strategy for that. We just really needed to restore the faith the community had in us before," says Dray, sitting in her neatly cluttered office, which overlooks the theater house and stage.
During that difficult time, she attended a lot of conferences, met with colleagues and read everything she could about fundraising strategies and theater management to come up with changes that worked. Since she took the job, the theater has only seen growth: in attendance, board members, classes and revenue.
Today, more than 40,000 people attend the six productions held annually at the historic theater. There are 42 board members and more than 600 volunteers, who do everything from sew costumes to usher patrons to their seats.
The theater's Producer's Club – comprising individuals who donate at least $1,500 a year – has grown from raising $26,750 in 2006 to $260,000 in 2014. These individual contributions account for 22 percent of the theater's revenue, second only to the 43 percent generated by ticket sales.
"We're doing well artistically and financially, but we can't coast," Dray says. "You always have to find new ways to earn more money, to raise more money. Like in any business, we always have to be on the cutting edge of what we do."
A community theater, unlike a professional theater, depends on the community it serves. At DHT, the only people who get paid aside from Dray and the administrative staff are the shows' directors, designers, musicians and box-office attendants. The actors just get a tiny honorarium – leads get $250 for nine weeks of work. The rest of the work, from building sets to selling snacks to pulling floodlights, is done by volunteers.
Dray recognizes that those volunteers are DHT's backbone. "A community theater is for the community and by the community," she says. "It takes everyone."
She also knows the theater's financial success can't be separated from the art on stage. That she credits to award-winning artistic director John Rampage, who has overseen more than 85 productions and serves as director of the theater's Shooting Stars program, which features performances by youth ages 7 to 17.
"We have made our identity more set in the public," Rampage says about the theater's success. "And our production value continues to grow."
The theater had a humble beginning. In April 1915, a small group of theatrical women formed in Honolulu, calling themselves The Footlights. They hosted two dramatic readings a month and produced one annual play. Membership was $2 a year.
Over the following decades, the group performed all over Oahu, including at downtown's old Honolulu Opera House, the Royal Hawaiian Hotel, Punahou School and even in the homes of members. It assumed a new name – Honolulu Community Theatre – in 1934 and took up permanent residence in the old Fort Ruger Theatre at the base of Diamond Head in 1952. In 1990, the group changed its named to Diamond Head Theatre, added a summer program for youngsters and launched Shooting Stars.
Thousands of children and adults have taken classes that teach everything from Broadway singing to tap dance. Bette Midler appeared in two shows there while a student at UH-Manoa, and Tom Selleck and Carol Burnett starred in the 1992 performance of "Love Letters."
For its centennial season, the theater has put together a stellar lineup of shows, starting this month with "Mary Poppins."
"We picked shows that people love, love, love," Dray says. "We pulled out all the stops."
www.diamondheadtheatre.com