Digital Dash – Time: The Greatest Challenge to Improving Yourself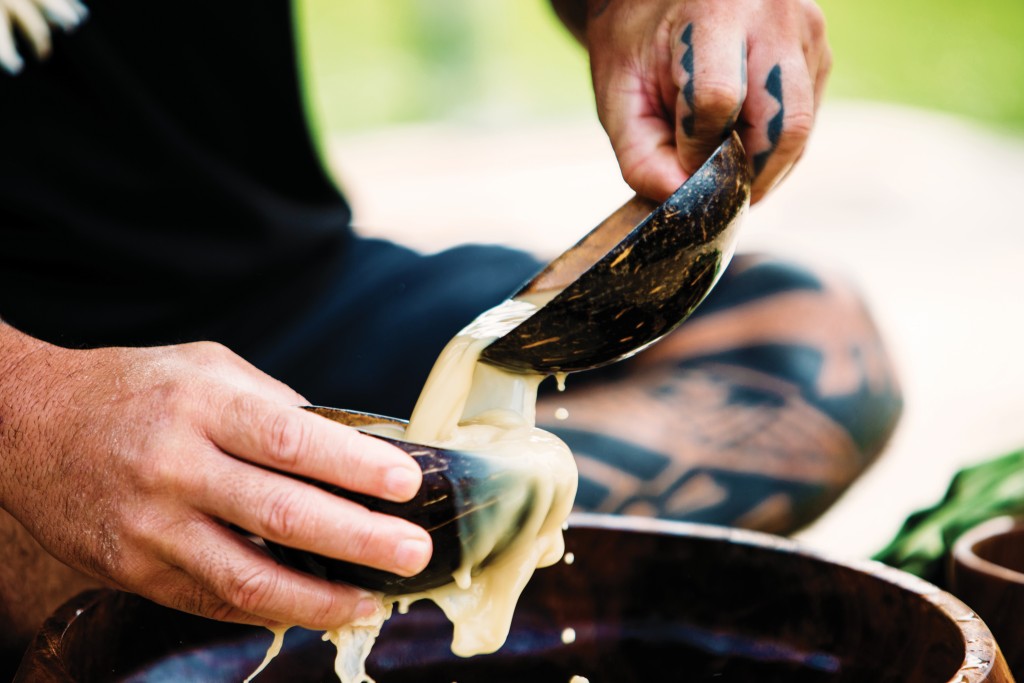 I've found that development – whether professional or personal – is very time consuming. Adding a workshop, retreat, class or conference to my schedule as Hawaii Business' digital media director is like attaching an anchor to my surfboard. You probably have had similar experiences.
But I recently reaffirmed the enormous benefits of taking the time to evolve personally. And, following a parallel Darwinian train of thought, I also found the value of taking the time to digitally evolve our website, hawaiibusiness.com.
Without getting overly Freudian, the best way to describe a company's website is that it's the digital ego of a brand: self-serving, self-promoting and self-driven. A well-designed internet presence is essential to businesses. It's a calling card, an audience development tool and a lead generator rolled into meticulously pragmatic html code that should display beautifully on desktop computers, tablets and smartphones, without error.
I've found the keys to launching a perfect website are to identify and work with a seasoned web developer (shout out Ikayzo) and to set aside the time needed for development. Therein lies the same challenge as with personal development: making room in the schedule.
I recently returned from personal development leave (PDL) – one of the benefits of being an employee of an aio company. In 2016, I was the only one of 16 employees at Hawaii Business to take PDL. Among the 75 people who work for PacificBasin Communications, the magazine group we belong to, only three of us took this form of paid leave in 2016 and only five in 2015.
This is a benefit the company strongly encourages us to take every year, but few do. Perhaps it's daunting for my colleagues to write a proposal about how they plan to take five paid days off to do something "totally selfish" to improve themselves, but I doubt it. We are a media company, after all, with lots of writers and extroverts. The real explanation is that we live and die by deadlines, productivity and collaboration, and we feel guilty about withdrawing from that even for five days.
The goal for my PDL was to grow as a Hawaiian cultural practitioner and learn the proper protocol to execute an awa ceremony and oli komo (asking for permission to enter chant). In November, I helped organize the inaugural Makahiki hosted by Zeke Lau, a North Shore event that celebrated the shared ancestry of the international surf community and Native Hawaiians. Cultural practices and an exchange between the two communities instilled a sense of place in the participants and honored hee nalu (surfing).
I attended the retreat so I could help lead cultural ceremonies at the 2017 Makahiki. Eight years ago, I started coaching the Kamehameha Schools surf team because of professional surfer Zeke Lau and his family. As his former coach, I was proud to watch Zeke embrace his kuleana to the Native Hawaiian community and to the sport of surfing with the Makahiki. And his example inspired me to grow as a modern kanaka maoli and learn more about my culture.
I originally planned to attend a weeklong spiritual and cultural retreat in Hana, Maui, but the weather had other ideas. A couple of landslides blocked my plans, forcing me to stay on Oahu, which was a blessing in disguise. I reached out to Zeke's mom, Daina Lau, and she put me in touch with Walt Keale, the cultural practitioner who guided us through the Makahiki's awa ceremony. Instead of a week-long retreat where I would take notes, pictures and learn traditional protocol in an academic setting, I got what Native Hawaiians call ma ka hana ka ike, or "learn by doing." Afterward, I learned the protocol for ceremony by actually drinking awa with Walt and other kane in Kailua. This amazing process introduced me to a new group of mentors and presented opportunities to learn other cultural practices like kuiai (poi pounding) and mahiai (farming).
I returned to work with new confidence as a kanaka maoli and re-energized to lead the Hawaii Business digital department through the redesign of hawaiibusiness.com. Much like PDL, the redesign of our website has been an experience of ma ka hana ka ike, with the digital department first studying how our readers experience the site. At the same time, we are taking inventory of categories, accentuating popular ones and dropping those with no traction.
Furthermore, we are excited to bring more content to the front of the homepage, a more robust view of Hawaii Business' engaging events and much more web-exclusive content.
We are looking forward to relaunching hawaiibusiness.com at the end of the first quarter, but there is still time for you, our valued readers, to submit feedback:
1. What do you like about hawaiibusiness.com?
2. What do you dislike?
3. What changes would you like in the next evolution of our website?
Message Hawaii Business on Facebook, Twitter (@hawaiibusiness) or LinkedIn. While I would like to drink awa with the person who gives us the best feedback, I'm not a full-fledged cultural practitioner yet. Instead, we'll pick one person who gives us great feedback and take them out for a pau hana round on us in downtown Honolulu. Mahalo in advance for taking the time out of your busy schedule to help us develop hawaiibusiness.com.