Dozens of online job boards give job seekers and recruiters plenty of options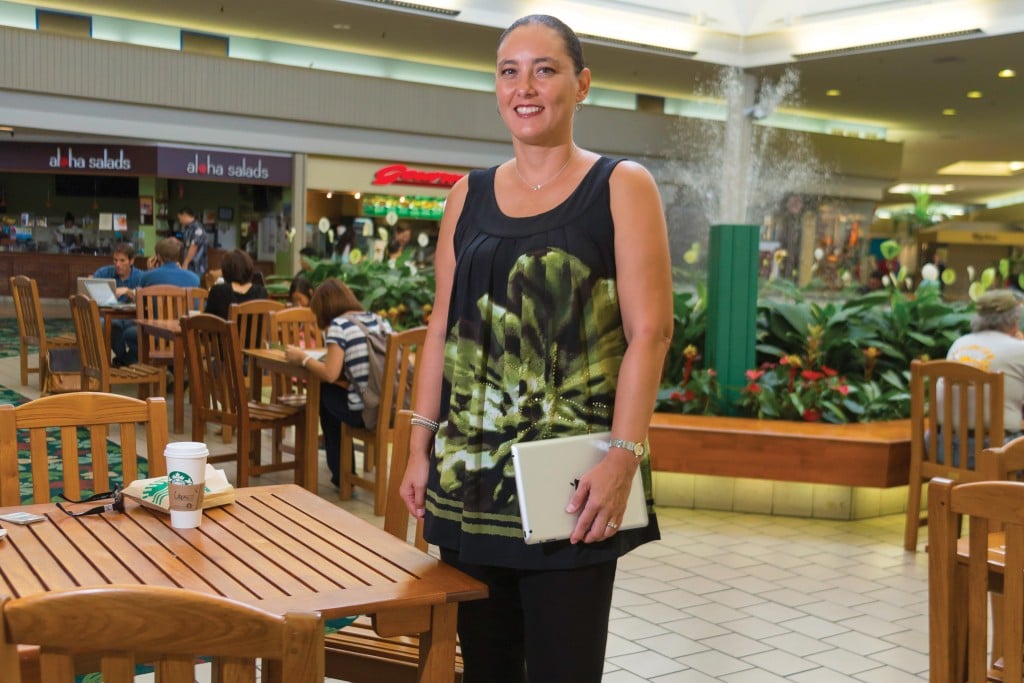 Only a few years ago, job seekers anxiously awaited the Sunday newspaper because it was the best way to find a new position. In good economic times, there were as many as 20 pages, filled with hundreds of opportunities.
Those days are gone. Today, employers rarely use the print newspaper to find workers and the unemployed are looking online. But with dozens of online job boards, which are the most effective at connecting companies and qualified employees?
The biggest site, with the most local and national job listings, is Craigslist. Some companies looking for workers and some job seekers use it, and others avoid it. Advocates say it is a good place to find entry-level jobs and to advertise them, though not a great place for more experienced workers or higher-skill jobs. The website, where you can buy and sell everything from sofas to sex, was launched in 1995 and, as it spread from the San Francisco Bay area, it helped gut newspaper classified sections nationwide. The site is open to everyone and free to use, which means it has also attracted scam artists, cyber thieves and shady job postings, which has driven away some employers and job hunters.
Lynn Arakaki says she rarely finds any job on Craigslist worth applying for. After 20 years as an office manager, Arakaki was laid off from Hawaii Information Consortium in July, started looking in June and has settled into a routine for her job search.
"Each week, I start my search by going to the USA Jobs website because I'm looking for federal government work and they add new jobs daily," she says. "I already have my resume uploaded to the site, so I apply for everything I'm qualified for."
She also visits the big, national job boards like Monster.com and Careerbuilder.com and plans to eventually check out local job boards. However, she doesn't head for the Sunday paper.
"The Classified section has been so small," she says. "If my husband buys a paper, I'll look. But I haven't found a single thing. Besides, most postings in the newspaper are already online."
Brandy Nakamura, recruiter for AlohaCare, agrees that online is both cheaper and more effective than the print newspaper.
"Posting jobs via Internet sources have been most successful recently," says Nakamura, who has spent 14 years in the HR sector. "… Today's generation is about technology, so the caliber of candidates and the specific talent we're searching for are going to be found through technology."
Nakamura uses a number of job boards, but most often uses Indeed, HawaiiJobEngine and JEMS (Joint Employment Management System) for military job seekers.
She hasn't used a print newspaper ad in more than two years to find employees. "For one, the cost is outrageous to post jobs in the paper compared to online. And today, more people are becoming tech savvy and are more inclined to look for jobs via the Internet."
Dave Kennedy, senior VP for marketing at the Honolulu Star-Advertiser, defends the combination of print and online advertising.
"Newspapers in print and online tend to have audiences that are higher educated and have greater skill sets than the average Oahu adult," he explains. "Each week the Star-Advertiser in print and online reaches 83 percent of Oahu college graduates and 81 percent of managers and professionals."
Kennedy, who says the Star-Advertiser's online partner is Monster.com, cautions that employers and job seekers should be wary of some job boards.
"Every day, there are more and more online 'job sites' that pop up. Anyone with a computer can start an online job site," he says. "This can be dangerous since they are not necessarily held accountable." Kennedy adds that many large companies that the Star-Advertiser works with won't allow advertising on free sites such as Craigslist due to the potential for online scams and cyber threats.
Kristian Nielsen launched his online board, HawaiiJobEngine.com, in April and it's currently free, with employers posting up to 10 jobs at a time. He says employers that regularly post to HawaiiJobEngine include First Hawaiian Bank, HMSA, Hawaiian Electric, Hawaiian Telcom, Kamehameha Schools, Macy's, Pepsi and Disney.
Nielsen says he did his homework by studying numerous job boards in Hawaii and on the mainland before launching his site.
"Careerbuilder and Monster are the two big sites. But if you look carefully at the postings, it's really dominated by blue-chip organizations that have a lot of money to spend, and staffing agencies," says Nielsen. "In Hawaii, we have a lot of midsize to smaller companies that would never post there. So the employers you see at these big sites are always the same ones over and over again."
Nielsen says he's proud that his job board is designed to be user-friendly to both the employer and job seeker.
"Many big employers who have used many of the sites, have come back to tell us we have a really nice site," says Nielsen. "We thought our site was good, but it's really nice to have confirmation from those that have used the other sites."
Job seekers can sign up for email alerts from HawaiiJobEngine and even apply for jobs through their mobile phones. Nielsen says he recognizes that many job seekers are not computer savvy, so the idea is to make things as simple as possible. He says he makes tweaks and changes daily to improve the user experience.
Beaulah Olanolan, business development manager at Olsten Staffing and Executive Search Services, says she has successfully used HawaiiJobEngine since its launch.
"We're sourcing and recruiting a lot of qualified candidates from HawaiiJobEngine and CareerBuilder," says Olanolan. "We find a lot of college graduates, some very qualified candidates. I think university graduates tend to be very selective as far as where they put their resumes out there."
Olanolan worked in recruiting at Bank of Hawaii for 13 years before coming to Olsten.
"Back then, we had to advertise in traditional newspapers and magazines. Now, it's limitless with LinkedIn, HawaiiJobEngine, CareerBuilder. Olsten has been using online advertising for about seven or eight years now."
She says she believes there is still a need for newspaper classified advertising, although not as much as before.
"The last time we advertised in the newspaper was a year ago. A lot of our business partners have a sense of urgency and can't wait. And a lot of quality candidates go online," says Olanolan. "But in certain situations, for instance, where there's a specific need for a Japanese- or Spanish-speaking candidate, then newspaper advertising might be needed to reach those applicants."
Olanolan says she likes being able to go straight to a site and post a position on her own whenever she wants. That's what she likes about HawaiiJobEngine.
Nielsen says about 60 percent of the employers that use HawaiiJobEngine post their own jobs. He will walk employers through the process over the telephone, if they need help.
Video content is another resource that adds value to his website. "Our goal is to do something good for the community. I want to improve the job market," Nielsen says. "So I'm conducting interviews with business leaders, giving advice to job seekers and posting these videos to the site to help job seekers."
The use of high-quality video is one of the features that makes the Hawaii News Now JobLink Now job board stand out from the rest, says Marilyn Matsuda.
Matsuda, Internet sales director at JobLink Now, says it's important for a job board to offer more than just job listings.
"If you look at the national job boards like Monster and CareerBuilder, they're constantly changing content on their website. But they have huge staff to keep things fresh," says Matsuda. "For our site, I need to constantly change the information, make sure interview segments are posted. Since we're affiliated with TV, video is a big part of our website and it's one of the things that makes us unique."
JobLink Now has partnered with the state so job seekers can click on one of three different state department banners on the job board to take them directly to that department's job website.
Another advantage of JobLink Now, she says, is that all the jobs are local. "We have to be different because every job board is a competitor right now. … Right now is a time when everyone is trying to advertise wherever they can because unemployment is getting low and employers are scrambling for job seekers right now," says Matsuda.
That's music to the ears of Dara Young, a public relations executive who was laid off at the end of July after seven-and-a-half years at the Hilton Hawaiian Village.
Young, who has 12 years of experience in the industry, says she was given a list of online job sites in a class sponsored by the state unemployment office and has visited a few.
"I uploaded my resume to HireNet Hawaii, the state's website," says Young. "And I really like looking for jobs on Indeed.com since you can search parameters and key words and they'll send you alerts for jobs that might interest you. I swear I get an email for a job daily."
Even though LinkedIn is not a job site, Young says, she calls it a valuable tool because, when you update your profile to say you are seeking a job, an alert goes out to all your contacts.
But, aside from HireNet Hawaii, she hasn't checked out the other local job boards yet, preferring to hit the streets instead.
"In Hawaii, especially, sometimes the best way to find a job is through word of mouth. There's nothing like your personal and professional networks. That's usually how I've found jobs before and hopefully how I'll find one again," says Young.
Online Job Boards
The most popular job boards for Hawaii job seekers:
National Sites
CareerBuilder
careerbuilder.com
Monster
monster.com
Dominated by major national companies;
Search by type of job or by location;
Sign up for email alerts, based on keywords, that will let you know when new jobs are posted;
Templates for resumes, cover letters and more;
Articles and videos on preparing for interviews, whether cover letters are needed and more.
National Compiler Sites
Indeed.com
indeed.com
Simply Hired
simplyhired.com
Compile listings from other job boards and employers' career websites.
800-Pound Gorilla
Craigslist
craigslist.org
Largest job board locally. Not unusual to find more than a thousand job listings in a single day.
Local Sites
Real Jobs
kitv.realjobshawaii.com
Job Link Now
hawaiinewsnow.com/category/89074/joblinknow
Hawaii Job Engine
hawaiijobengine.com