Early Education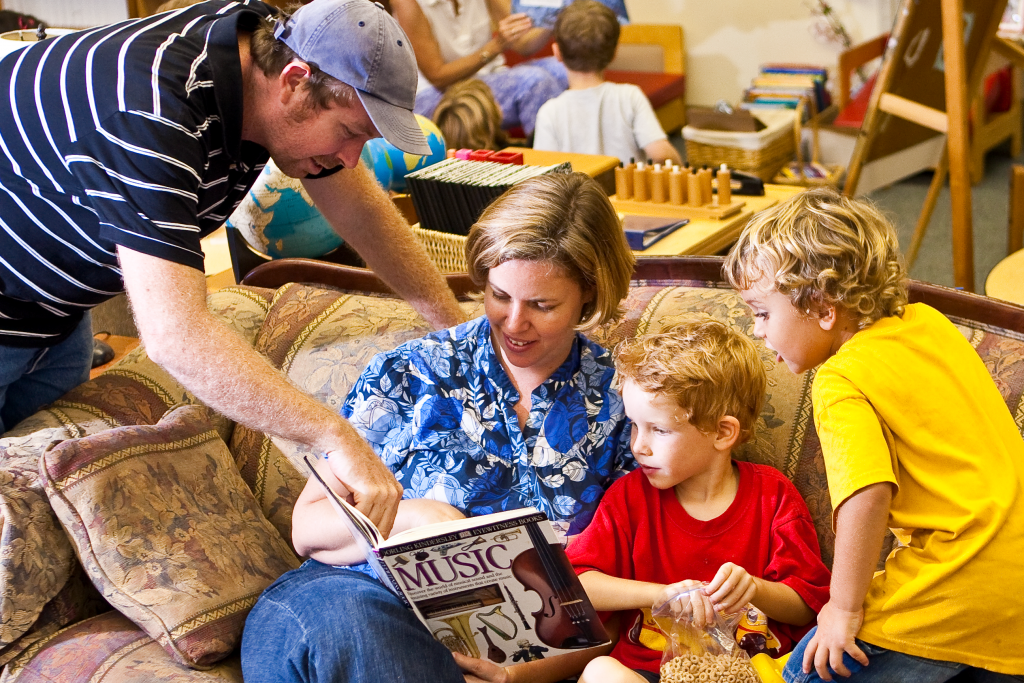 For geography professor Tom Giambelluca, having his daughter in high-quality childcare just steps from his University of Hawaii-Manoa office means he can pay full attention to his job, knowing she's safe and happy.
And, in a pinch, he can be with her in a moment.
"When I brought my wife back from the doctor and they said, 'Your baby is due on this day,' I dropped her off at home and then came right here to get on the waiting list," says Giambelluca, glancing around the UH Children's Center's tree-shaded playground.
Some of Hawaii's business leaders agree with Giambelluca's perspective: They believe high-quality and convenient childcare makes for more productive workers now. Plus, they see a future benefit: Children who spend time in good day-care will be better workers tomorrow.
"Early education should really be seen as a program supporting economic development," says Mark Fukunaga, Servco Pacific chairman and CEO. "If you look at early education from a results-oriented approach, the case is pretty compelling. A number of studies show the clear and substantial economic returns from investing in the education of young children.
"The paybacks are everything from a more motivated and engaged workforce and community members, to avoiding the downsides of everything from delinquency to teenage pregnancy to other ways people go off the tracks."
But few Hawaii companies can afford quality, onsite childcare. UH covers about half of the cost of its Manoa Children's Center and that comes to about $500,000 a year for 142 children. That's about $3,500 per child.
The support has been important for Ari Eichelberger, instructional manager for technology and distance learning programs in the College of Education, and now a PhD candidate. With the UH center so close she can often stop for lunch, or after work to read to her son.
"It makes me feel totally secure – that I don't have to be thinking at the back of my mind, 'Is he okay?' " she says. "I can focus totally on work when I'm here and be more efficient."
Liz Chun is executive director of Good Beginnings Alliance, a nonprofit that works with government and the private sector to support early childhood education.
"If companies are family friendly," says Chun, "they're going to have employees more on task at work and producing a better work product. When a parent is not worried about where their child is, they're more focused on the job."
Supporting families now, she says, will also ensure economic health down the road. "We have to have a strong workforce with strong high school graduates ready to go out and do the work. … All that begins in the early years."
The alliance says it expects to ask the state Legislature this year for somewhere between $500,000 and $5 million to support early childhood education. Government subsidies for low-income families have been eroding in the past few years, and Chun believes that erosion will continue unless the Legislature is pressured to act differently. For instance, the state-funded Project Open Doors, which gave low-income families certificates for preschool attendance, dropped from $10 million a year to $3.2 million, says Chun. Private philanthropy may not make up the difference.
"The state of Hawaii needs to realize that unless it invests in human capital, other kinds of economic investment will not be coming forward."
Helping Preschools
One of the staunchest advocates for early childhood education is Alfred Castle, executive director of the Samuel N. and Mary Castle Foundation, which grants $2 million a year to upgrade Hawaii preschools.
"If we want a better trained and more productive workforce in the future, this is where we have to put our effort," Castle says. "It's an economic-development strategy as well as an educational strategy."
The foundation supports in many ways:
• Upgrade grants help preschools get accredited. "We've been working to get as many preschools accredited as we can," Castle says. "There are about 380 licensed in the state and about one-fifth are accredited."
• The Castle Colleagues program offers intensive training for preschool directors at Chaminade University, in four-day modules. "We're trying to teach them all the things necessary to manage a facility, everything from fundraising to legal issues," says Castle. "Preschool directors are critical for the quality and success of a program."
• Scholarships to help preschool teachers go back to school to finish two- or four-year degrees. "The accrediting agency is moving toward the day when every pre-school teacher will have a B.A. in order for the school to be accredited," says Castle. "It's being phased in as a new standard."
One Woman's Solution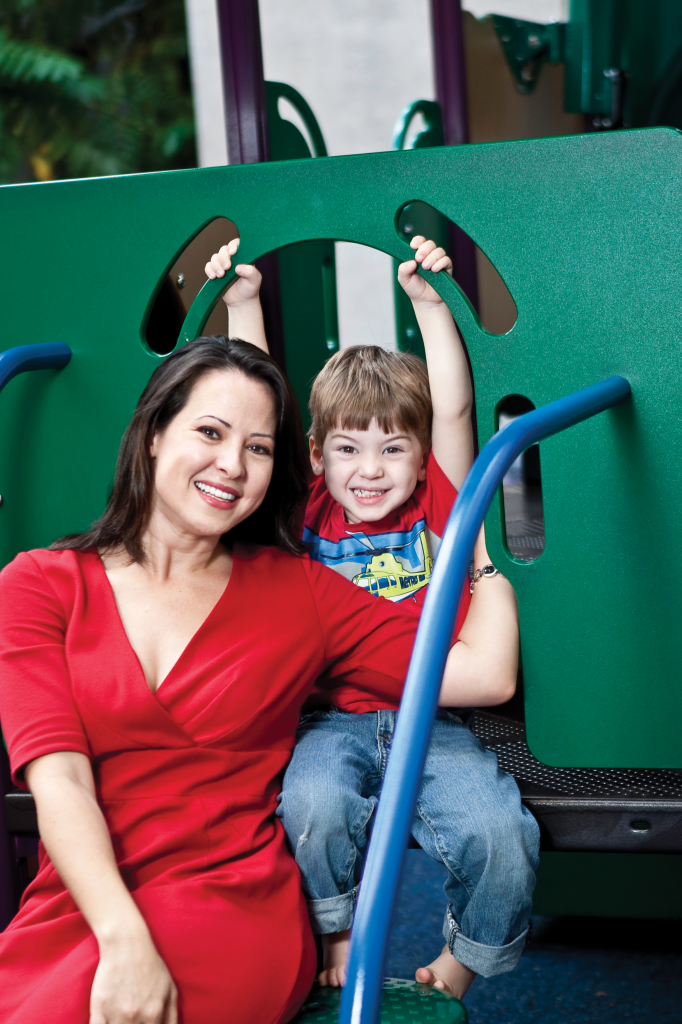 KHON2 reporter and part-time anchor Gina Mangieri has just launched her fourth and fifth Cole Academy locations in Kapolei and Kailua.
Those sites – along with downtown, Kaimuki and Kunia branches – serve 685 children across Oahu, all thanks to a mom who had trouble finding a good place for her baby so she could return to her TV job.
"As much as we are child-development centers, we're also workforce development as well," says Mangieri, who opened her first academy in 2003.
She says she believes the economy improves when parents are not "pulled in a million directions" by distractions. "So we wanted to have absolute peace of mind for mom and dad as well as a high-quality place for children."
The price tag reflects the true cost of high-quality care: $1,500-plus a month for full-time infant care; $700-plus for part-time toddler care. The tuition goes entirely to pay the staff and other expenses, Mangieri says, and she makes no profit.
To help cover the cost, she notes, families are eligible for a federal childcare tax credit of up to $3,000 for one child and $6,000 for two or more. File form 2441 with your income taxes.
Family-friendly workplaces
Companies are using many creative ways to help employees cope with the sometimes-conflicting demands of work and family:
• Bank of Hawaii: Along with traditional vacation/sick/holiday benefits, employees can take five days of paid leave annually to care for a sick family member.
• Communications Pacific: CEO Kitty Lagareta pays the plane fare home for employees attending a family funeral. Employees can also bring their youngsters to work when childcare falls through or they can work from home. Harriet Kirihara, vice president for human resources, even tracks down daycare or checks out preschools for employees who need help.
• First Hawaiian Bank: The bank pays for half of a monthly bus pass. For those with dependent care pre-tax spending accounts, it contributes $200 a month.
To ease Furlough Fridays, the bank allowed an extra hour of paid time for employees to drop off or pick up kids; paid for special memberships at the Children's Discovery Center; and provided a 50-percent subsidy for Friday childcare.
"It's family-friendly but also bottom line-friendly," says Iris Matsumoto, executive vice president of human resources.
• Maurice Matsuzaki's dental office: Matsuzaki's sister, receptionist Dawn Okamoto, was always welcome to bring her infant to work, where she set up a child-safe area near her desk.
"Now with Furlough Fridays, his son comes in and my daughter comes in and we have schooling here," she says.
• Oceanit: Marketing manager Ian Kitajima is piloting a flexible schedule for his division that includes the option of working from home one day a week. He launched the pilot after spending a month working from home to care for his father.
"The data so far are showing that when people are working from home they're more productive because there aren't the distractions," he says.
Oceanit also offers flexible starting times and lets employees donate vacation hours to colleagues who are seriously ill and have exhausted their time off.
• Hawaii Pacific Health: CEO Chuck Sted has instituted training for all managers to help them understand that employees are happier and more productive when their family and career needs are treated equally.
"I remember one guy who would never make it to his son's baseball games and would only see the kids for a couple of minutes before they went to bed. Now that employee is coaching the baseball games and living a totally different life," he says.
• Enterprise Honolulu: CEO Pono Shim says he runs his workplace based on the ahupuaa system – the Hawaiian land divisions running from mountaintop to sea. It was a life view based not on sustainability, says Shim, but on prosperity. It meant everyone in the community valued everyone's success, and not just their own.
"How do we help each person to prosper?" he asks. "Ultimately that will create the economic prosperity we're all looking for."
Shim says he always grants requests for time off because his employees invariably make up the time elsewhere – in abundance. "We're not a 9-to-5 operation," he says. "Sometimes we're the last lights on in the building."