Editor's Note: Why We Write
There were many days in 2020 when even I was reluctant to read the news. The pandemic, human tragedy, political battles, conspiracy theories and plenty more made it hard to take another daily dose.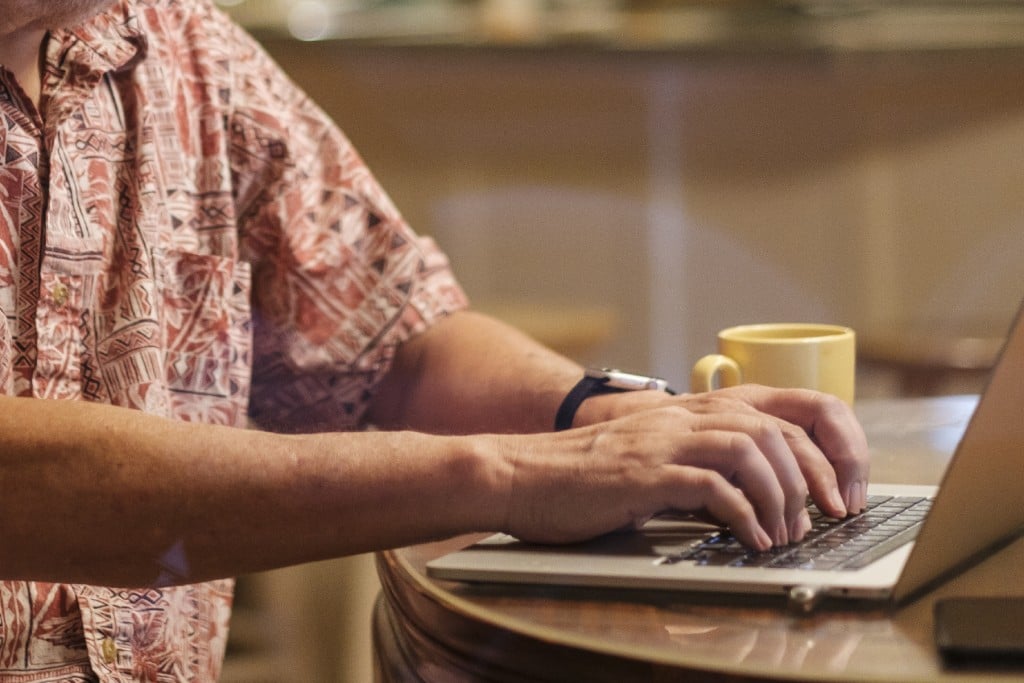 But I usually did because I felt obligated: Obligated to be informed because that's essential to my job. Obligated to my adopted country, America, and my adopted home, Hawai'i. And obligated to my parents, who fled both Stalin and Hitler. Conspiracy theories, disinformation and lies of all shapes and guises thrived under fascism and communism, and people were imprisoned or killed for trying to reveal even small pieces of truth.  
During World War II, the U.S. government commissioned a series of seven documentary films called "Why We Fight" to explain that motivation to soldiers and the public. As the editor of Hawaii Business Magazine, I now feel obligated to again explain "Why We Write." 
 Our Mission 
The magazine's mission is simple: "Our goal is to strengthen the local economy and help our communities thrive." Your organization's goal may be similar, though your means may be loans and savings accounts; insurance or support services; groceries, clothing and shelter; or one of a thousand important services. 
Our means is information: reliable fact-based reporting obtained by interviewing expert sources, scouring documents and checking information for accuracy. People's need for reliable information comes after more immediate personal and community needs are met like food, shelter, clean water and air, but it is nevertheless essential in the long run. When good information is absent – or is overwhelmed by disinformation – society suffers and immediate needs become harder for more people to fulfill. 
Hawaii Business is a small player in the local news ecosystem but we punch above our weight. One reason is the mantra that focuses our reporting: "Big Issues, Useful, Unique, Accessible."  
Soon after I became editor of this magazine 12 years ago, I laid out some of the most important big issues  we would focus on. They have not changed: 
How can 

Hawai'

i succeed in the local, national and global economies, while preserving what is

 

precious about our home?

 

How do we diversify our economy beyond tourism, real estate and the military, while maintaining those important sectors?

 

What is the proper role of government in the economy and how well is government doing its job?

 

How can we reduce 

Hawai'

i's high cost of living, especially housing? 

 

How should we educate people of all ages to become effective leaders, workers and citizens?

 

How should individuals lead in 

Hawai'

i so their businesses succeed, their employees reach their full potential and the Islands prosper?

 

How can people advance their careers while enjoying a rewarding life on and off the job? 

 
Diving Below the Surface 
Those topics are broad, so we focus on one part and dive deep. Our story this month on licensing is an excellent example of reporting on the role of government. The state has increased the number of professions that are licensed; Contributing Writer Sterling Higa examines the pros and cons and how licensing rules are made. 
The second part of our mantra is "useful." We provide information useful to our readers' businesses and nonprofits, and to their careers and lives. Our events, newsletters, website and social media all aim at the same goals: providing fact-based information on the big issues and on being useful to Hawai'i's people. 
"Unique" is next. There are thousands of untold stories and news angles in Hawai'i. If another outlet has tackled a topic well, we cover something else. 
The final element in the mantra is "accessible," which means providing information in engaging ways. We strive to make every word count, our pictures are compelling and help tell the stories, and infographics often explain an issue better than words. And we supply information in print, at virtual and in-person events, in email newsletters, on the web and social media, and occasionally in video and podcasts. 
I hope that explains both "Why We Write" and "Why You Should Read."