Electric Wheels In Kailua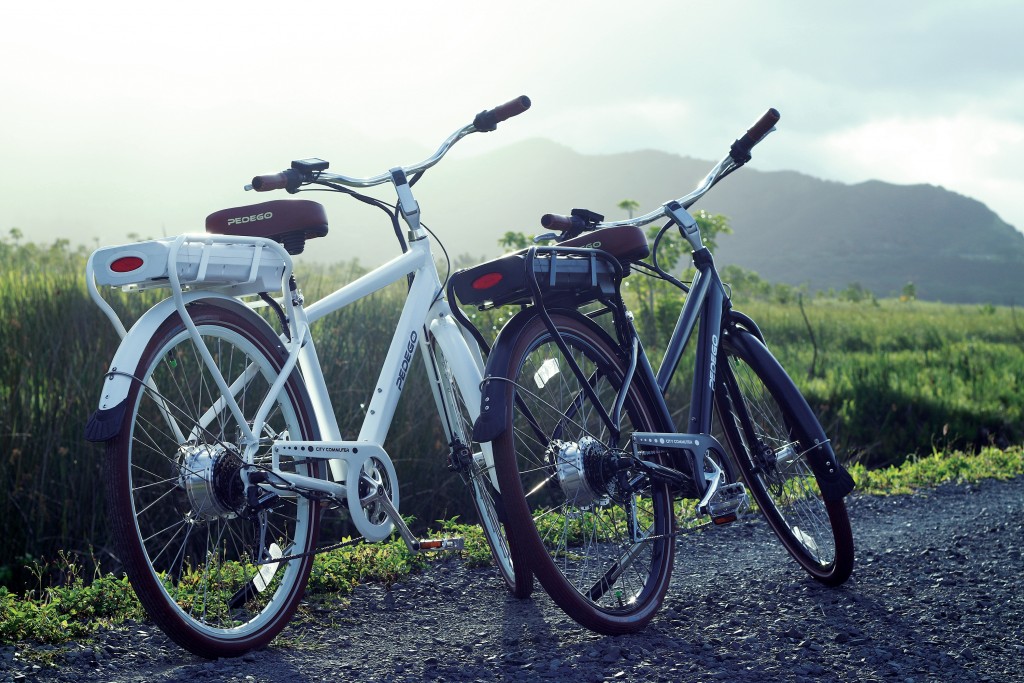 There are now several places to rent or buy bikes in Kailua, but if you fear you might run out of energy before you reach your destination, consider an electric bicycle from Pedego.
The different styles range from Comfort Cruisers to Trail Trackers, which mimic the off-roading feel of ATVs, but on sand. Explore Kailua on your own or enjoy guided tours of the Windward town's boutiques, restaurants and historical sites.
Either way, you have the choice of pedaling yourself or pulling a throttle to let the engine pedal for you.
Brock Dean, Pedego Kailua's mechanic and floor manager, says some customers lose weight because the electric bike allows them to start slow, "pedaling more and more as they get stronger." Dean says his electric bike allowed him to ride even after tearing his ACL.
"Plenty of people come back with huge smiles on their faces and are incredibly stoked from the bike," he says.
–
Pedego Kailua
Pedegokailua.com
319 Hahani Street
(808)261-2453