Event Focuses on Creating Real Change in Hawai'i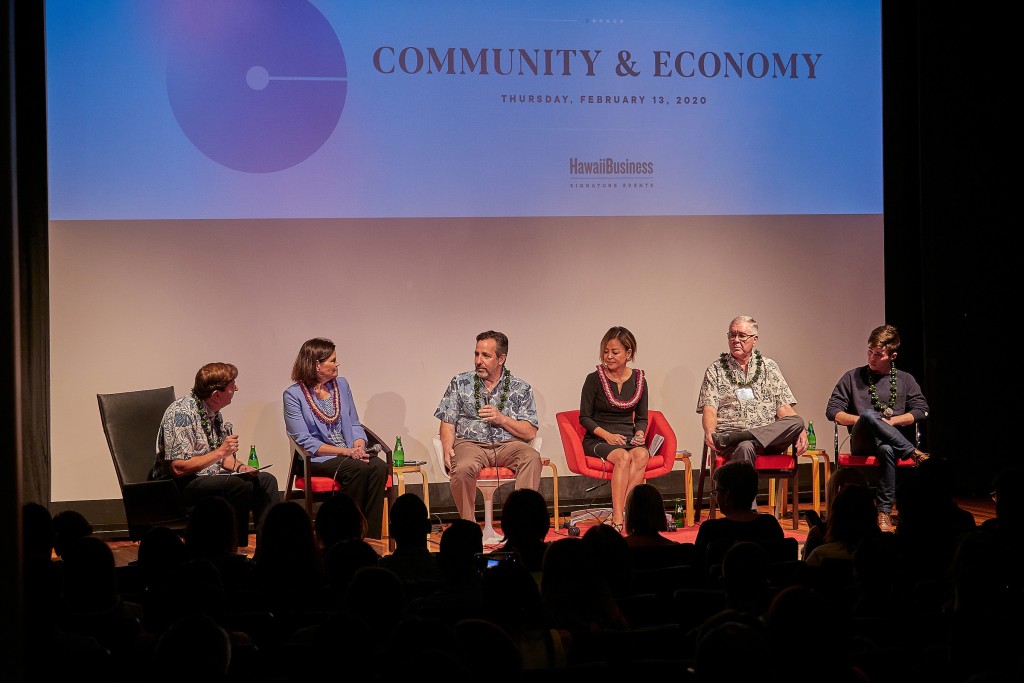 Half of Hawaiʻi's population is barely getting by.
About 11% fall below the federal poverty level and another 37% are members of working families that barely make enough money to cover necessities like food, housing, transportation and child care, according to a report commissioned by Aloha United Way.
At the same time, the Islands struggle to solve the housing shortage and so many people are leaving the state that its population has declined. Many business and community leaders agree changes must happen.
Cheryl Oncea, publisher of Hawaii Business Magazine, said it best at the magazine's CHANGE event on Community & Economy on Thursday night: "Positive change does not happen without conversation and collaboration." The event, held at the Honolulu Museum of Art, was the first in the magazine's CHANGE Event Series, which will discuss problems and solutions around six issues contained in the acronym CHANGE.
Panelists Thursday night included:
Norm Baker, COO and interim CEO, Aloha United Way
Christine Camp, president and CEO, Avalon Development Group
Sterling Higa, lecturer, Hawaiʻi Pacific University
Karen Tan, president and CEO, Child & Family Service
Rich Wacker, president and CEO, American Savings Bank
Here are four takeaways from the event:
1. Change is inevitable if we want to solve Hawaiʻi's housing crisis, Camp said, adding that people also need to be willing to make shared sacrifices. Redevelopment will happen because it's more affordable to build in areas with existing infrastructure than building in undeveloped areas.
2. Part of Hawaiʻi's transportation challenges can be solved by moving jobs to other areas. "Can you imagine if the University of Hawaiʻi moved to Kapolei? Or the state of Hawaiʻi Legislature convenes out in Ewa? I'm just saying that we should be looking at where people are living, where it's affordable, and moving jobs into those areas," Camp said. "We can solve a lot of those transportation issues." Tan added that many ALICE families live in communities outside of the urban core and are spending the most time in their cars and the most money on gas.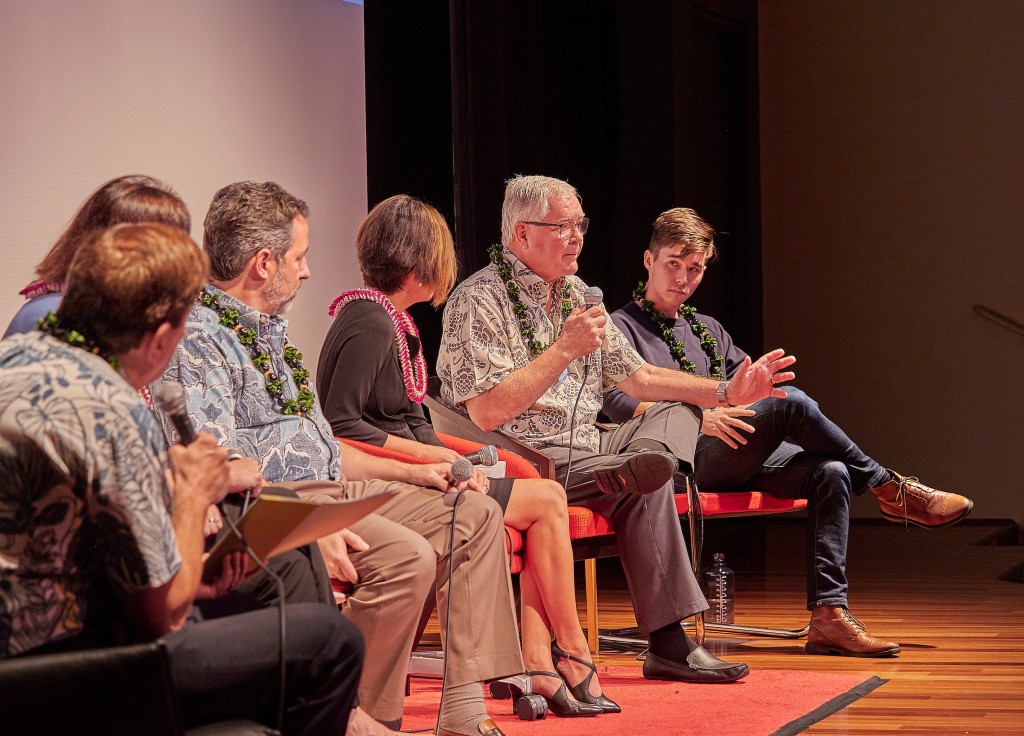 3. Everyone has a role in changing Hawaiʻi for the better. Many of the panelists were encouraged by a legislative package that aims to tackle issues highlighted in the ALICE report. The proposals include providing tax relief for working families (HB 2541 and SB 3102), increasing affordable housing (HB 2542 and SB 3104), expanding early childhood options (HB 2543 and SB 3101) and establishing a school facilities agency that would be responsible for all public school development (HB 2544 and SB 3103). The package was supported by legislative leaders, the governor and many in the business community.
Baker said this package was unique and the community should take advantage of it. "We have to tell the story over and over again that we can't all stick in our silos and fight for our own sacred palace," he said. "Let's put the community first and let's see if we can move the whole ALICE population upward."
Other panelists emphasized that while the package is a good start, it won't solve everything. Higa said: "Because these are systemic problems, and they have systemic causes, and so there's no silver bullet, there's no magic lever, there's no panacea." He said we have to keep moving forward.
4. We need to celebrate the individuals and organizations who are taking risks, innovating and making life better. "If we just focus on the negative things, it's easy to become cynical and to just lose hope," Higa said. "But I think if you look at the people on the stage and the organizations that they represent, they are people who are working very hard. And if we can remember that, that'll sustain us through the hard times because there will be hard times."
Wacker said that an emphasis on diversifying the local economy will help create more jobs and better paying jobs for local people. It will also help reduce the drain of young people to the Mainland by offering the kind of jobs they want but that are currently not available here.
Watch the recap video:
To learn more, read:
In-depth Hawaii Business Magazine report on Community & Economy
Aloha United Way report called "ALICE: A study of financial hardship in Hawaii."