Exceptional Family Outings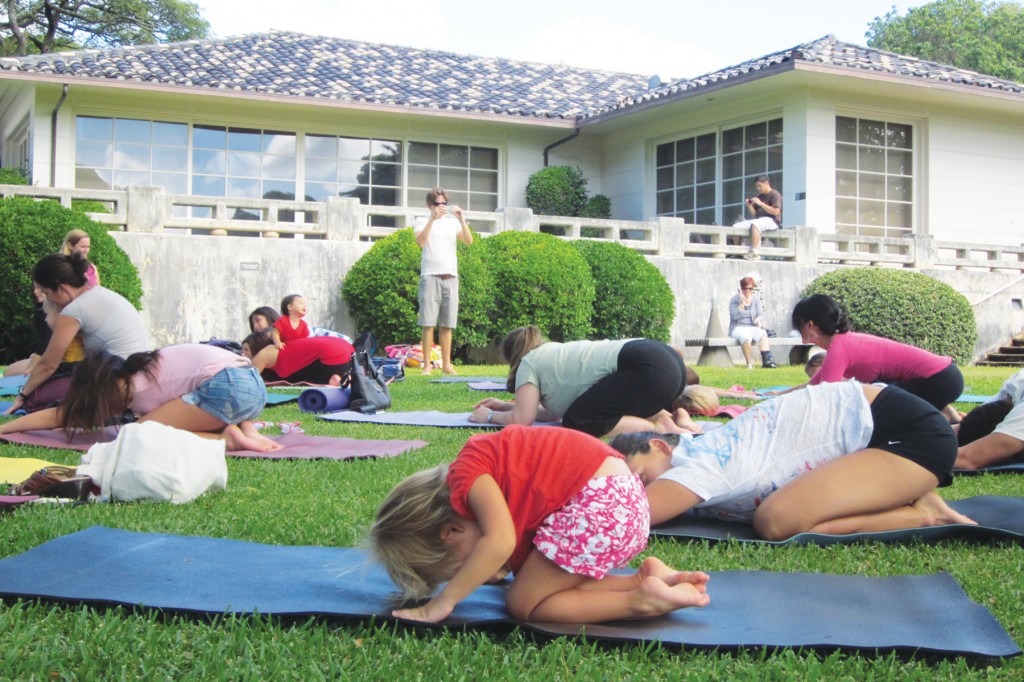 The Art of Learning
Back when it was The Contemporary Museum, it was an idiosyncratic destination in the hills above Honolulu, a place where you could walk the gardens, grab lunch in the cafe and see intriguing contemporary art that played outside the sandbox. Now that it has become Spalding House, the education-led arm of the Honolulu Museum of Art, you can still do all that – but everything else is different.
The museum's largely "look but don't touch" sensibility has been replaced with invitations to play: think giant magnetic tangrams and a wall-size musical instrument controlled by X-Box Kinect. While the art itself is still world class, Spalding House has become a national experiment on "how art can be used to teach other things," such as literature, science and math, says Aaron Padilla, the museum's curator of education, who oversees Spalding House's exhibits.
Picnics under the trees, monthly family yoga on the lawn and a "family room" where kids can create art of their own all make Spalding House a new go-to spot for families and kids at heart.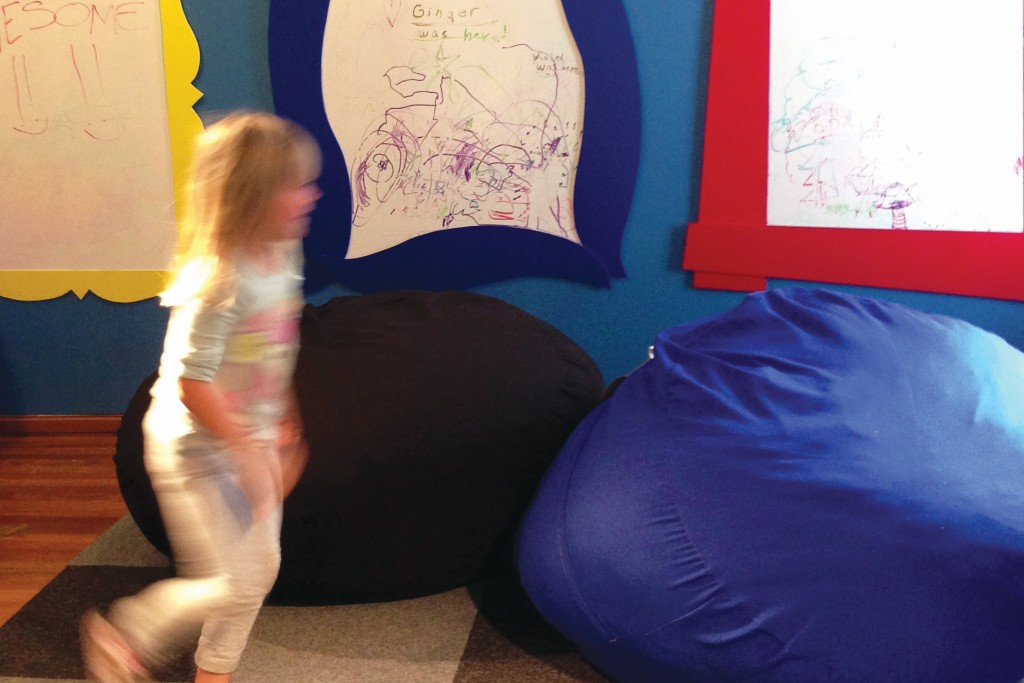 Spalding House
2411 Makiki Heights Drive, Honolulu
526-1322
The current exhibition, "Now Hear This," is about music.
Starting this month, anyone 17 and under gets free admission to all campuses of the Honolulu Museum of Art.
Swim Safely Beneath the Falls
We live in Hawaii. Surely we should be able to just get out with the family and frolic beneath a cascading waterfall. But what about water safety, you say, and what about pollution? Will there be parking?
Well, sometimes the oldies are also the goodies. You might remember Waimea Falls as that place where they used to do cliff-diving shows in the 1980s. These days, the falls feed a cool, inviting swimming hole at the back of Waimea Valley, a Native Hawaiian cultural park and botanical gardens on Oahu's North Shore.
Admission fees help pay for friendly lifeguards and the brightly colored lifejackets they supply to anyone, big or small, who needs them. Lifeguards do daily assessments and only open the pool below the falls when the water is deemed safe to swim in (call ahead to make sure it's open). Before it tumbles over the falls, the short, sweet Waimea River flows only through uninhabited conservation land. That's about as pristine as it gets.
The three-quarter-mile stroll to the falls passes through some of the park's 1,875 acres of gardens and alongside demonstration areas for Hawaiian games, music and dance. If you have small children or short legs, hitch a ride on one of the park's golf carts for a small fee.
Tropical idyll accomplished. And you can still be home in time for dinner.
Waimea Valley
Admission: $10 for kamaaina and military adults, $5 for seniors and children ages 4 to 12.
Located at 59-864 Kamehameha Hwy., about halfway between Haleiwa town and Sunset Beach.
638-7766
Open-Ended Creativity
Parents who have despaired over that box of uncapped pens, dried-up glue and broken crayons can rejoice: The Art Explorium has opened in Kaimuki.
At the Explorium, inspired in part by Santa Barbara's Art from Scrap project, the paints and pens are always fresh, the pencils are sharp and the Elmer's glue squeezes out nicely.
Creative recyclables donated by families line the walls, neatly organized and in plentiful supply: colorful fabric scraps, ribbons, buttons, corks, egg cartons, cardboard and more. The center's "art stations" change every week: You might find holiday-related projects, a Lego-laden "building center," clay, or shells and beach glass for 3-D mosaics.
Guest artists and crafters often lead activities like building board games or butterfly houses, but most of the studio's hours are devoted to open-ended creation.
There's a reason for that, says Nate Smith, one of the nonprofit's founders. In a materials-rich environment where "there's no right, no wrong," kids can set their own goals and take ownership of their visions. Resourcefulness 101 and a rocketship made out of corks and string for grandma: not bad for the introductory price of five bucks a head.
The Art Explorium
1142 Koko Head Ave., Honolulu
Introductory price: $5 per visit (adults who just watch are free)