Friendly "Ed-Ventures"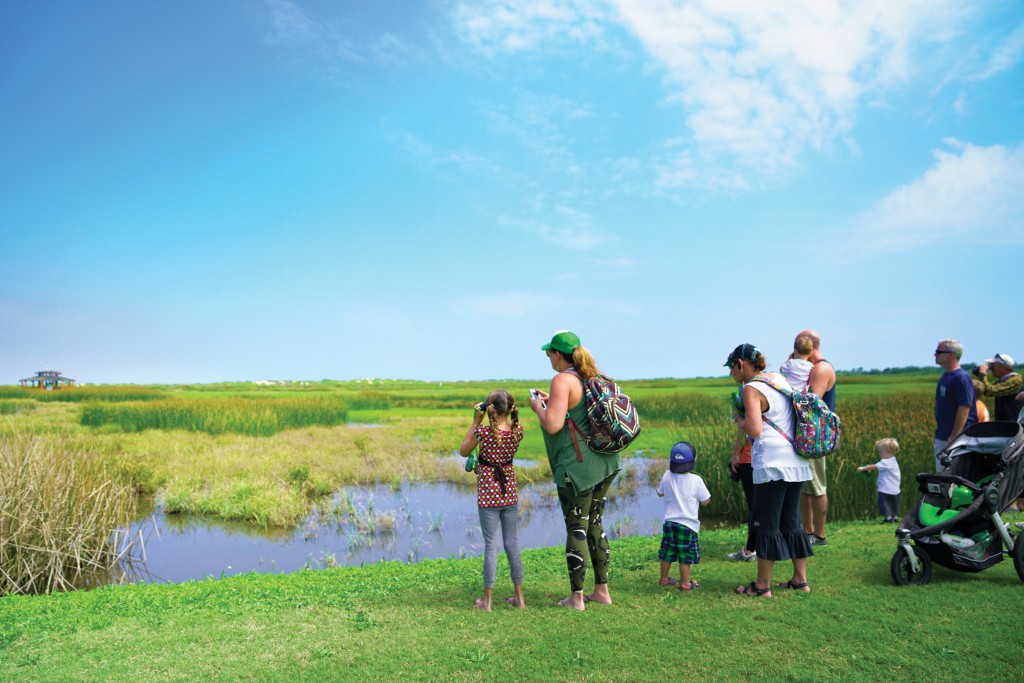 Cindy MacFarlane-Flores loooves the outdoors.
"When I was an elementary school teacher at Epiphany Episcopal School (now merged with Mid-Pacific Institute) in the 2000s, they called me 'Miss Nature,' " the owner of Field Trip Friends says with a laugh, "because everything I taught there I connected with the environment, the Hawaiian culture or the Polynesian culture."
The part-Hawaiian, 45-year-old mother of son, Shore, 11, and daughter, Summer, 7, was born in Nuuanu and went to Punahou School. "But when I was in second grade," MacFarlane-Flores recalls, "my mother remarried to a military man, and we moved to Alabama. But all my summers growing up were spent in Hawaii, because my dad and the rest of my hanai Hawaiian family were here.
"We would go camping for two to three weeks at a time – really getting into the land – and I'd go spear diving with my dad."
The Kahaluu resident credits her early experiences and affinity for nature with inspiring her to start Field Trip Friends, a parent and child outdoor education program.
Two other experiences influenced her deeply.
MacFarlane-Flores was the science educator aboard the Hokulea voyaging canoe during 2003 and 2004. "The journey from the outer islands was so perfect and beautiful, but, as we approached Oahu, there was trash and oil in the water and the highways and millions of houses, and it just made me sick. I decided then that every single thing I would teach would be how to take care of this island."
Then, during a summer hiking class at Epiphany, there were three little boys who were afraid of getting dirty and refused to sit down on the ground to eat lunch. "It struck me that so many people live in apartments and don't interact with nature."
While attending baby classes when Shore was born in 2005, MacFarlane-Flores realized the need to educate parents, as well as children, about the environment. "Many military people don't know about our environment or the Hawaiian culture."
So, in 2007, she combined baby classes and nature, and Field Trip Friends was formed. It's celebrating its 10th anniversary this summer.
MacFarlane-Flores has tapped into a rich market for educational activities (what she calls "ed-ventures") before children enter formal schooling – usually ages 1 to 6 – "but I really don't have an age preference, and have had older kids attend. Some families have even told me they use our classes to fulfill the social studies component of home schooling.
"It's really fun. I try to choose locations that are hands-on and safe for the kids, but that also offer education for the parents on their own level."
MacFarlane-Flores says she works hard to maintain good relations with the places she visits and doesn't publicize exact locations due to liability and disclosure issues. However, she does say some of the FTF's field trips are to taro patches, horse ranches, fishponds, farms and historical landmarks.
"I try to offer families something unique that they can't get on their own," MacFarlane-Flores says. "I have a lot of places that will only do things for FTF.
"FTF also plays a big role in supporting our local farmers. By bringing my classes to different farms, we not only introduce them to these locations and farming methods, but then these families buy their produce at farmers markets."
MacFarlane-Flores teaches most classes herself, but when demand is high – classes are limited to 12 families – she has a handful of backup teachers.
At the start, MacFarlane-Flores says she distributed postcards and flyers, and advertised on craigslist and her website, but now referrals mostly come via word of mouth.
"We've been steady from the beginning, then the second summer we really boomed and I had to hire extra teachers," she remembers. "But we generally have been having three to four classes a week."
About a third of the families are kamaaina, about a third live here but are not locals, and about a third are military.
"We have a lot of repeat customers, and most take classes the whole year. I have many moms who came with their first child, then they come back with their second child and then they return with their third. I've known some families for 10 years."
Darci Higgins, a Kalihi Valley mother, has been bringing her two daughters to FTF since 2008, when her older daughter was a year and a half old. "Cindy is extremely personable, and all the FTF kids know her as 'Aunty Cindy.'
"She's introduced us to things we would have never seen if it weren't for FTF. Even though we've visited some farms more than once, we have yet to do the 'same' field trip.
"Besides getting in the mud to pick taro, we've also planted it. My older daughter loved pounding paiai (undiluted poi) and loved the fresh paiai so much she would eat it by the handfuls.
"My kids have milked cows and fed baby horses, calves and pigs. They've herded Peking ducks. They've both gotten to hold fire hoses shooting water. They've chased bubbles the size of cars. We've walked the walls of an 800-year-old Hawaiian fishpond.
"It really is an amazing program and we're proud to be a part of it."
---
FIELD TRIP FRIENDS
223-8283
fieldtripfriends.com