Getting a Tow, Uber-style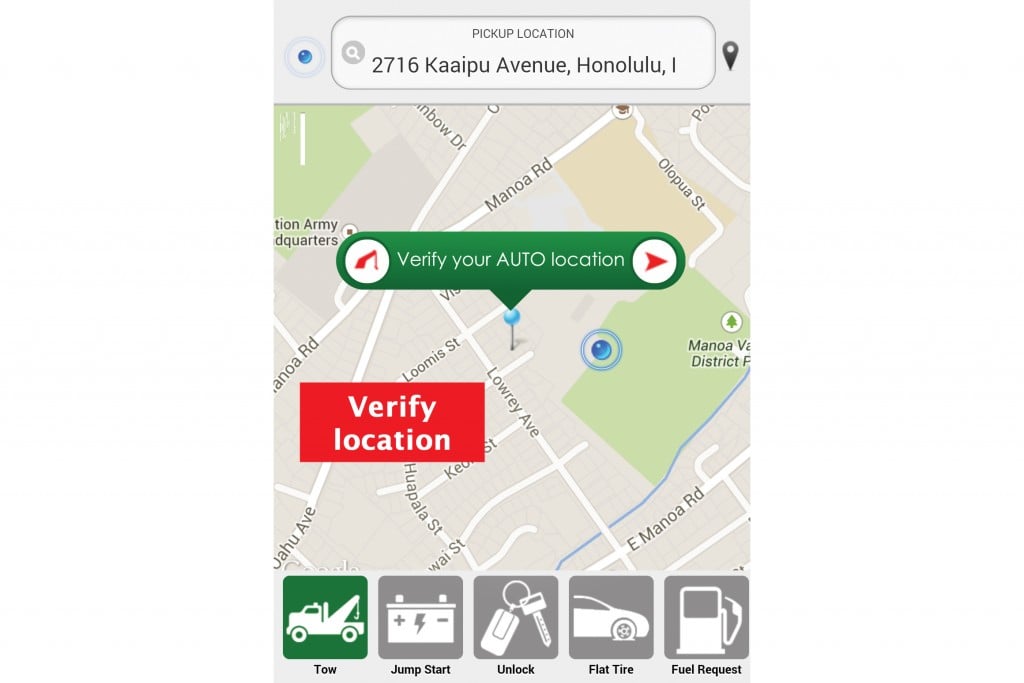 Founder:
Tow Choice founder Dave Kozuki is surprised to be a towing entrepreneur, as his background is in tech sales and marketing in Silicon Valley. But he was sold after seeing the demo product use a smartphone to arrange a tow. "I thought: We gotta do this. We can change the towing industry."
Product:
Tow Choice is a service, like Uber, only customers use their smartphones to get a tow instead of a ride. Kozuki says the two biggest issues about roadside assistance are when will the tow truck arrive and what will it cost. Tow Choice provides transparency on both.
When a customer uses his or her phone to contact Tow Choice, the customer's location goes out to all participating tow trucks within a certain radius. Tow truck drivers then send a bid on price and estimated time of arrival. Customers choose based on time of arrival, price and user ratings. It's also all paid through the website, with Tow Choice getting 20 percent.
Market:
"Over half of drivers don't have AAA or any roadside assistance," says Kozuki, so the potential market is huge. But timing is everything, so Kozuki waited until smartphones reached 50-percent market penetration to launch the business.
Provider:
David Mendiola, the owner of 5-0 Towing, Tow Choice's first provider, says, "It's a win-win situation. You're not obligated; if you get the call, you can put in a bid or not," he says.
For Mendiola, partnering with Tow Choice has been a good decision. "We generate more towing calls for our company … in the last year at least 75 extra calls; that's pretty good."
The Future:
Tow Choice is now trying to link its service to repair shops and to the motor clubs themselves, which are often desperate to find providers for their members when their preferred companies aren't available, says Kozuki.
The company started on Oahu a year ago and recently expanded to Portland, Oregon. "People don't see roadside assistance as a sexy thing, but it's a $6 billion industry in the U.S.," Kozuki says.