Good Neighbors: Gregory Kim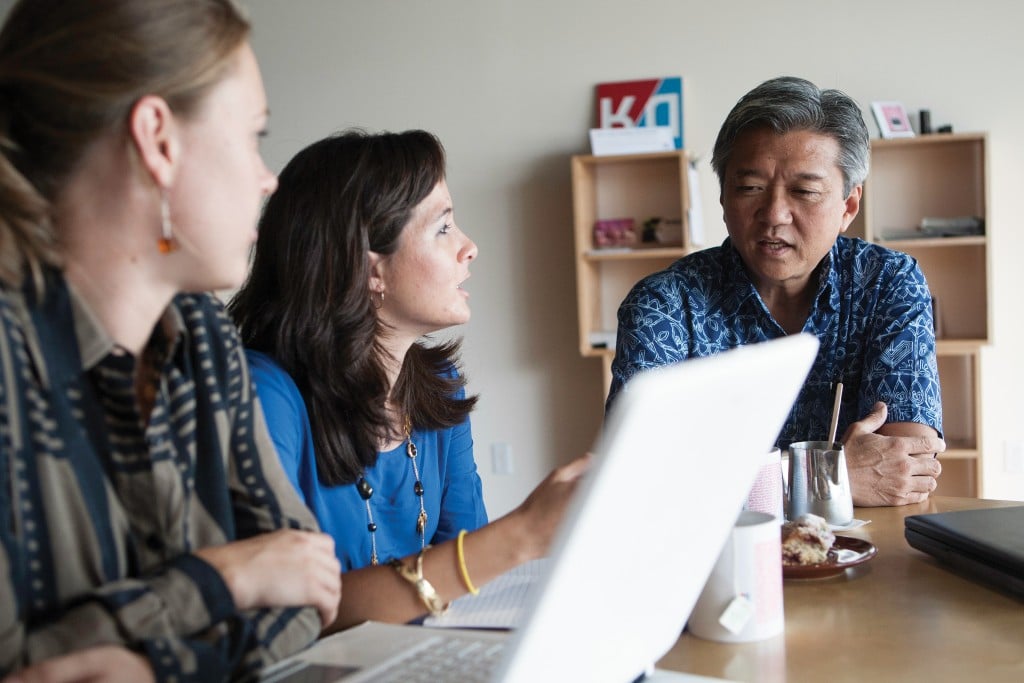 ATTORNEY GREGORY KIM believes that anyone with a good business idea should not be held back by the high cost of legal services. To help deserving entrepreneurs who can't afford the $300 or $400 an hour that experienced corporate lawyers charge, he co-founded Business Law Corps, a nonprofit that provides pro bono law services.
"We are here for anyone who has a good idea for creating more jobs. That could be a small-business owner who projects creating 10 jobs over the next five years. Or it could be the next Google that's going to create thousands of jobs," he says.
As one of the founders of HiBEAM, an accelerator program for emerging companies; a founding director of the Entrepreneurs Foundation in Hawaii; and a lecturer teaching the Entrepreneurship and Small Business Clinic at UH's law school, Kim is passionate about supporting the state's startups.
While Business Law Corps is focused on Hawaii now, Kim's envisions a national platform for matching corporate lawyers who want to volunteer their time and talented entrepreneurs on a
shoestring.
"In the big scheme of things, it's not how many things you collect in life, but it's how many people you've helped."