Got Life Experience? Maybe It's Worth College Credits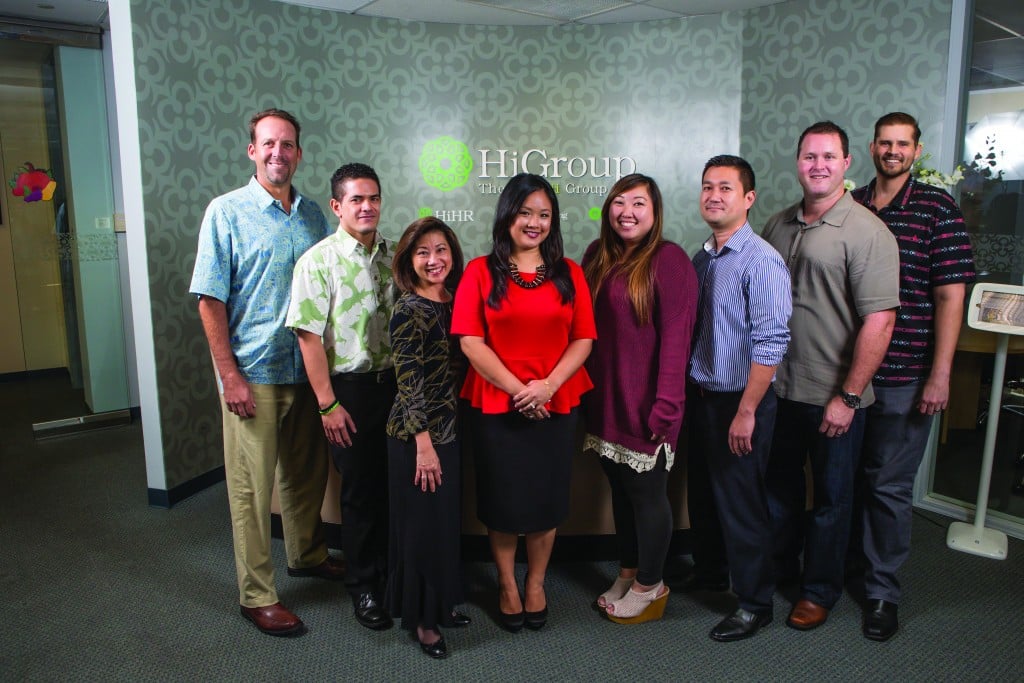 One woman used UH's new program to help change careers. But a word of caution: The program is still a work in progress.
For working people struggling to find the time to get a college degree, the University of Hawaii system is now offering credits for work experiences and on-the-job training. You can't get a degree based solely on your prior experience, but you can potentially earn a lot of credits toward a UH degree.
Lena Vicens earned 15 credits at Leeward Community College – the equivalent of a full-time semester of study. To earn the credits, she says, she had to work hard to collect evidence to demonstrate to the college that she had already learned what the courses taught. She is working toward her two-year associate's degree and then plans to seek a four-year bachelor's degree.
"This program is a great way to acknowledge past accomplishments and to motivate older people to go back to school to either start or continue their education," Vicens says.
A word of warning: the statewide Prior Learning Assessment program is only a year old and is still a work in progress, with different rules at different campuses. Getting those PLA credits can involve a lot of legwork; in some cases, it might be easier to take the course.
"The student competencies need to be demonstrated in the form of a written test, project or performance, and assessed by a faculty expert," says Barbara Belle, PLA coordinator for UH's seven community colleges.
"There's a fear that we are giving away these credits. The theory that someone can earn all of their credits by taking a test or writing a portfolio but never coming to campus is wrong. What we are striving for is balance and being adult friendly, while maintaining academic rigor."
UH-Hilo and UH-West Oahu, which offer four-year degrees, are working with the community colleges on the program. So far, UH-Manoa is not involved and there's no guarantee the flagship campus or the other four-year campuses will accept the credits granted by the community colleges.
The Hawaii PLA was authorized by the Legislature in 2012 and launched in 2013. It's modeled after mainland programs, especially one at Vermont State College that has operated for more than 40 years. The purpose is to bring adults back to college to pursue their degrees by accepting their life, professional and military experiences as evidence of having already achieved the learning outcomes that would normally come from taking and passing a college course. A national study by the Council for Adult & Experiential Learning found that PLA students had much higher rates of graduation than students overall.
Belle says there are four ways to earn credits through PLA:
Pass an exam administered by a UH college. You are charged tuition and fees, but no books or supplies are required.
Provide proof that you have already passed an appropriate course or program that was not conducted by UH, which can include military, union and professional courses. UH imposes no fees.
Pass an equivalency exam. The student independently pays for the test and brings the results to UH, but UH imposes no fees. Equivalency exams include those from Advanced Placement examinations (AP) and the College-Level Examination Program, which are both run nationally by the College Board; Excelsior College UExcel Exams and International Baccalaureate. Students must meet or exceed the score set by the campus.
Students create a portfolio that proves their skills and knowledge. The portfolio is evaluated by a faculty assessors to ensure it meets the course-level student learning outcomes with a C grade or higher. Students pay a portfolio class fee or tuition and textbook costs (if applicable), and portfolio assessment fees; the cost may be similar to actually taking the equivalent course.
Lena Vicens proved her prior learning using the portfolio method. After 14 years in retail, including nine as a store manager, she is now working as a benefits specialist for Hawaii Human Resources and is on its culture and wellness committee.
"For me, it (the PLA program) has given me the courage to look within myself and know the value and experience I can offer to any present or future employer. It has given me the courage to finally take the plunge and jump into a new career field," she says.
PLA can be used to earn credits in courses covering information technology, police officers and firefighters, and education and early childhood education, as well as other fields. As potential students present experiences to colleges' PLA programs, the list of applicable courses will grow, Belle says. For instance, students might be able to get college credits if they can demonstrate that a career in customer service or disaster management is evidence of an understanding of college-level learning, she says. Each student presents a different scenario and, at this early stage in the PLA program, help set precedence for what is and isn't accepted.
Belle works with all seven community colleges, each of which executes its PLA program differently, based on the college's specializations, curriculum, faculty and other resources. So, the square pegs that work at one campus might not fit in the round holes at another. And just because a student has achieved PLA approval at a community college, doesn't mean the credits will be accepted at a four-year college such UH-Manoa or UH-West Oahu.
Kay Ono, Leeward Community College's PLA representative, recently worked with Vicens and several other students who gathered evidence for portfolio assessments. She says the assessments are challenging and take a lot of time and energy.
"While it might be very easy to get evidence from current and recent employers, it might be very challenging to get in touch with a supervisor from 10 to 15 years ago," she says.
Ono says PLA students have to contact former employers and supervisors to get letters of evidence that demonstrate competencies. Many times those requests go unanswered: People have moved on, or are too busy to write about an employee from years ago.
"We want to ask them if this student could pass this course with a grade of 70 percent or above, with a C," Ono says. "But people are busy. They have good intentions, but the student never hears back from them."
Ono says Vicens always wanted to go back to school and earn her degree, but instead received professional training on her own.
"She said the portfolio process was hard, but it made her think about her priorities and what she wanted to do in the end," Ono says. "Eventually, her organization of her materials helped her land a job. Putting together a portfolio is an excellent process to organize what you have done and learn where you would like to go."
---
Your First Step
First, check a specific campus's website and identify a college course for which you think you can earn Prior Learning Assessment equivalency. Then use the contact email for the PLA representative on the appropriate campus:
Hawaii Community College: hawccpla@hawaii.edu
Honolulu CC: sparry@hawaii.edu
Kapiolani CC: trude@hawaii.edu
Kauai CC: pmcgrath@hawaii.edu
Leeward CC: kayono@hawaii.edu
Maui CC: pmalejo@hawaii.edu
Windward CC: crogers@hawaii.edu
UH-Hilo: uhhadm@hawaii.edu
UH-West Oahu: katieb@hawaii.edu